Remembering JFK: Poetry And Power
04:58
Play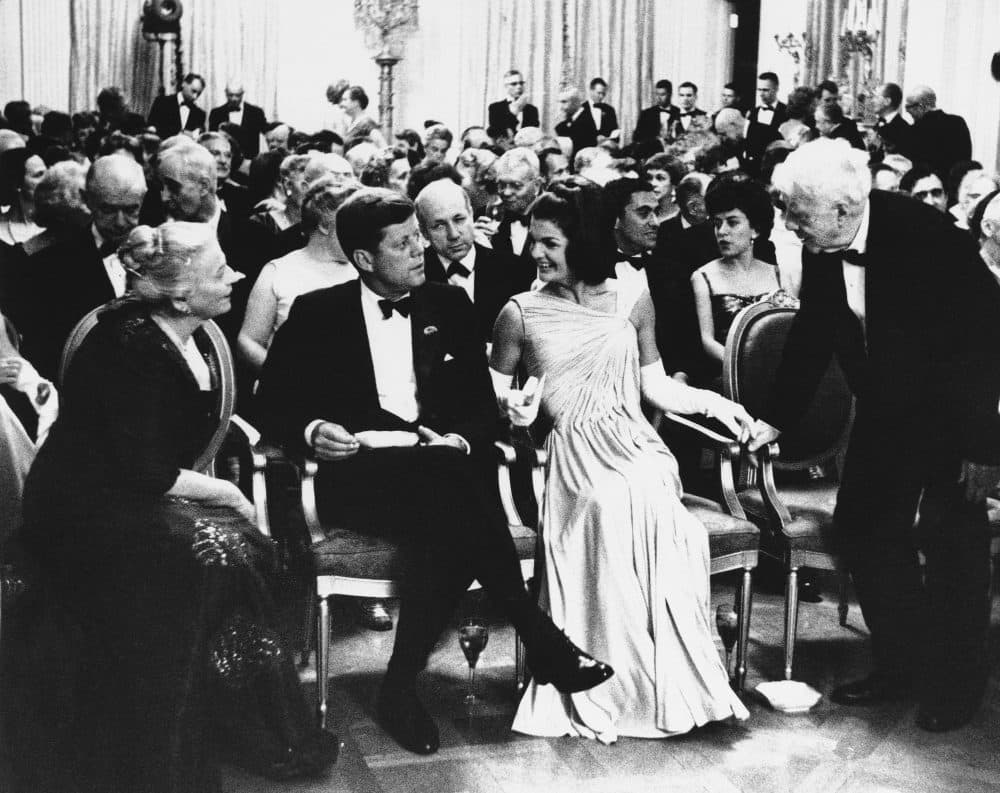 This article is more than 3 years old.
"Two roads diverged in a wood and I — I took the one less traveled by. And that has made all the difference," recited Kennedy.
The president had rejected Ted Sorensen's speech for the occasion at Amherst as "thin and stale." He wrote a new one en route to the event on Air Force One with Arthur Schlesinger. "Privilege is here," Kennedy told his audience. "And with privilege goes responsibility." It was a familiar refrain from a president known for his call to service. But Kennedy's remarks that day were more personal. He came to pay tribute to a friend.
"For Robert Frost was one of the granite figures of our time in America. He was supremely two things: An artist and an American. A nation reveals itself not only by the men it produces but also by the men it honors, the men it remembers."
Robert Frost composed a poem for Kennedy's inauguration that predicted Kennedy's age would be, "a golden age of poetry and power."
"And it's hardly an accident that Robert Frost coupled poetry and power," said Kennedy. "For he saw poetry as the means of saving power from itself. When power leads man towards arrogance, poetry reminds him of his limitations. When power narrows the areas of man's concern, poetry reminds him of the richness and diversity of his existence. When power corrupts, poetry cleanses."
"If sometimes our great artists have been the most critical of our society, it is because their sensitivity and their concern for justice, which must motivate any true artist, makes him aware that our nation falls short of its highest potential. I see little of more importance to the future of our country and our civilization than full recognition of the place of the artist."
"We see how the artist's fidelity has strengthened the fiber of our national life," Kennedy said. It wasn't empty rhetoric. In a 1962 article about the arts in America for Look Magazine, Kennedy wrote that the arts are "very close to the center of a nation's purpose."
"The highest duty of the writer, the composer, the artist, is to remain true to himself and to let the chips fall where they may." It was a direct reference to Frost.
"And the nation which disdains the mission of art invites the fate of Robert Frost's hired man, the fate of having nothing to look backward to with pride, and nothing to look forward to with hope."
Kennedy looked forward "to an America which will reward achievement in the arts as we reward achievement in business or statecraft." He laid out a vision for an America respected as much for its civilization as for its strength.
"Robert Frost was often skeptical about projects for human improvement, yet I do not think he would disdain this hope. As he wrote during the uncertain days of the second war, 'Take human nature altogether since time began, and it must be a little more in favor of man, say a fraction of one percent at the very least, our hold on this planet wouldn't have so increased.' Because of Mr. Frost's life and work, because of the life and work of this college, our hold on this planet has increased."
In unscripted remarks later that day, a humble-sounding Kennedy told his audience that Robert Frost "once said not to let the Harvard in me get too important."
All this week, WBUR is marking the 100th anniversary of John F. Kennedy's birth with a series of stories about his connection to Massachusetts. This is rebroadcast of a piece which originally ran in 2013, marking the 50th anniversary of John F. Kennedy's assassination.
This segment aired on May 25, 2017.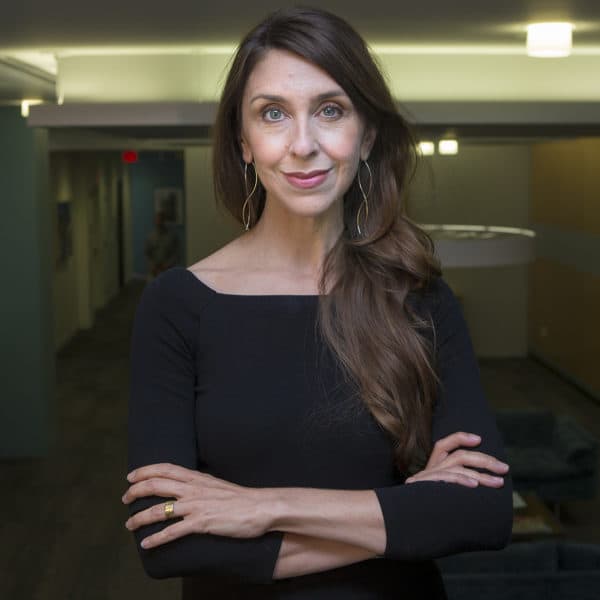 Kelly Horan Senior Producer, Reporter
Kelly Horan is the senior producer and a senior reporter of Last Seen.