Chef Matt Jennings On Returning To His Roots With A New Cookbook
Resume
Establishing a diet and fitness routine is tough, but imagine how difficult it is for those who work with food every day. Chef Matt Jennings, the owner of Townsman in Boston, knows this all too well.
In the past year he's lost 160 pounds. That's partly due to his weight loss surgery but, mostly, he says, due to a dramatic change in his lifestyle, which is reflected in his menus. Jennings has returned to his roots and re-embraced regional recipes.
He visited WBUR to demonstrate how to make quick pickled vegetables.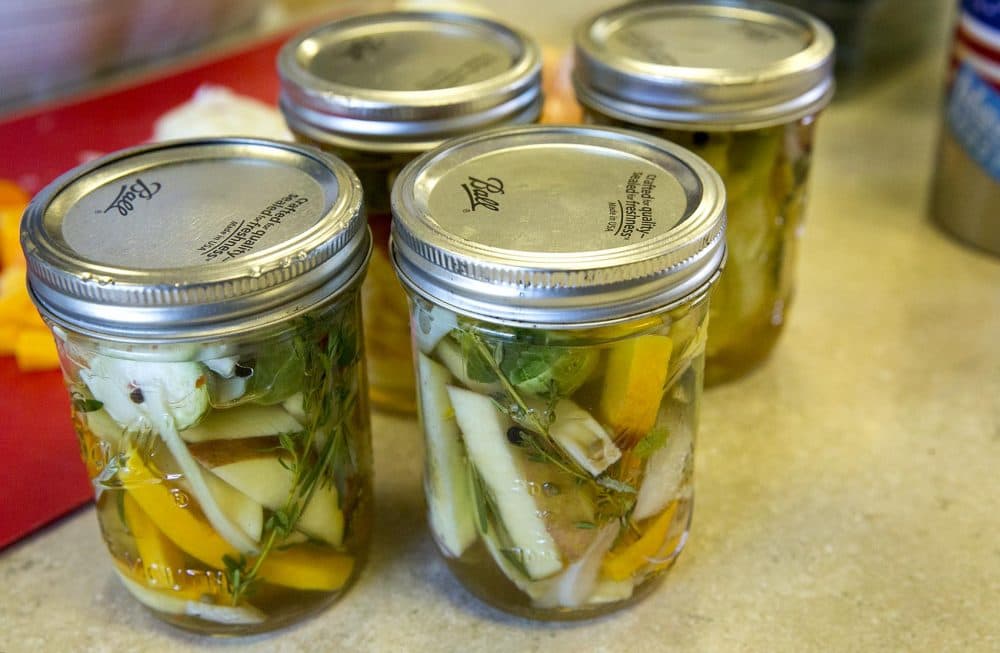 Guest
Matt Jennings, chef and owner of Townsman in Boston. His new book is "Homegrown: Cooking from My New England Roots." He tweets @matthewjennings.
Jennings' Recipe For Quick Pickled Vegetables
Veggies: You need about 6 cups of fresh veggies to fill two 1 quart-size mason jars. Include a combination of beets, carrots, radishes, turnips, okra, green beans, asparagus, red onion, zucchini and summer squash, sliced cucumbers, asparagus spears, cauliflower florets, bell peppers, ramps, fennel bulb, etc.
Wash, scrub and slice veggies into quarters, spears or leave whole. Everything should be about the same size. Then, pack your vegetables into the jars, leaving an inch of room at the top.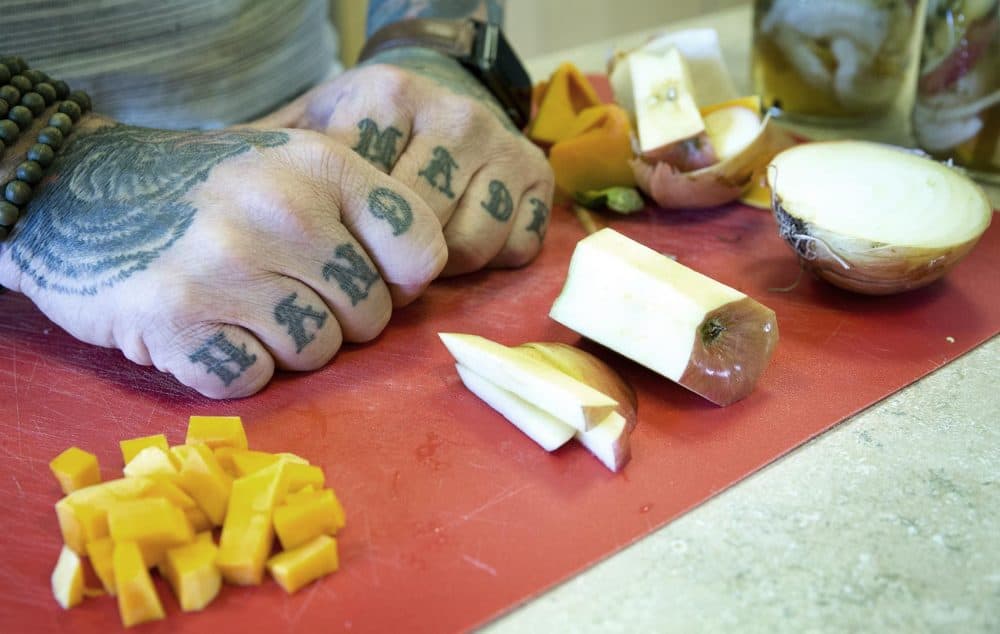 Aromatics. Spices, herbs and other aromatics will greatly improve your pickles. Don't be too generous with the amounts. Add a ½ teaspoon of each spice per 1 quart of pickles is a good guideline. Favored spices are coriander seeds, whole all-spice berries, whole peppercorns, sliced garlic cloves, dill seed, chile flakes, dill sprigs, bay leaves.
Brine: A classic brine ratio is 1:1 acid to water, plus kosher salt and granulated sugar. Feel free to experiment with the vinegar you use (distilled white, red wine, rice wine, and apple cider). Simmer your water, vinegar, salt and sugar in a saucepan until the salt and sugar have dissolved. For 6 cups of vegetables, Jennings suggests 2 cups of water, 2 cups of vinegar, ¼ cup of sugar and about 2 tablespoons of kosher salt.
Be careful as you pour the hot brine over your vegetables so that they're completely submerged in the liquid and there is at least a ½-inch of room between the liquid and the jar. Seal your jars and let them sit at room temperature for 2 hours. Transfer to the fridge and chill until ready to use.
These pickles will taste great after 6 to 8 hours, but get even better after a few days. Refrigerate for up to 3 weeks.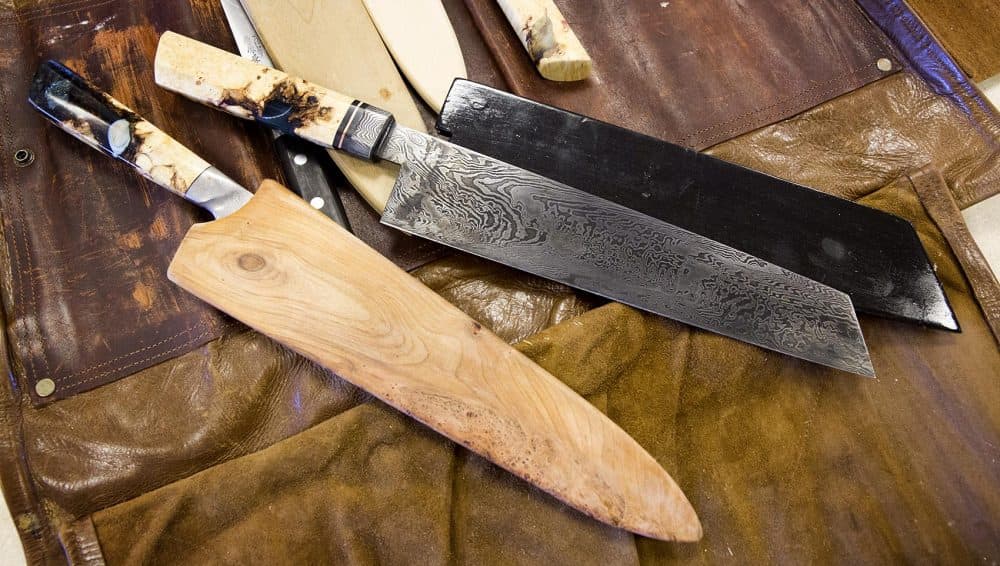 This segment aired on October 27, 2017.