Olympic Gymnast Aly Raisman On USA Gymnastics And Sticking The Landing
16:00
Play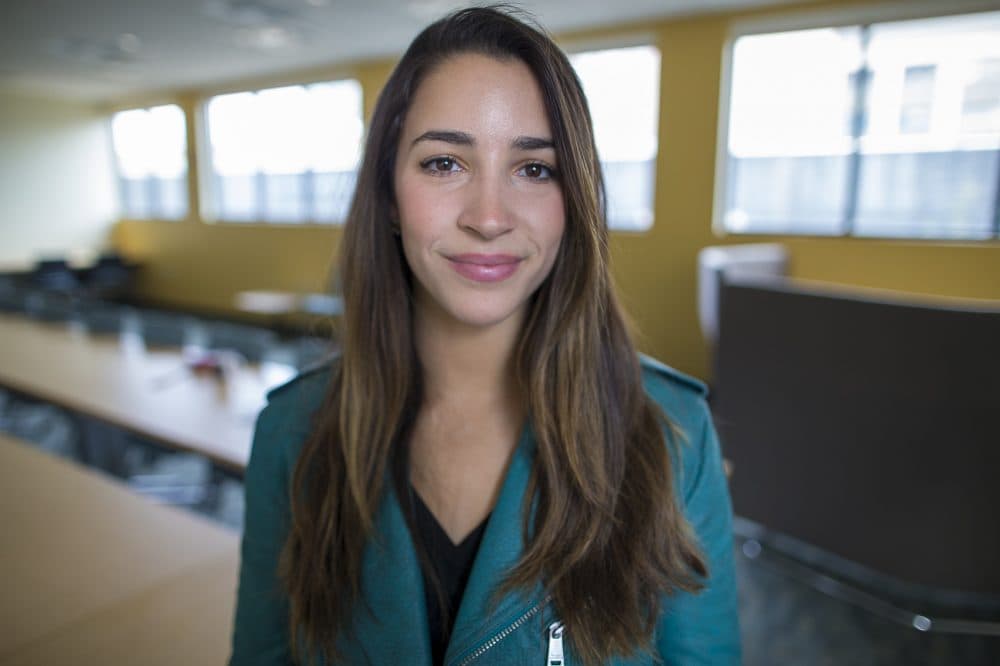 This article is more than 1 year old.
Aly Raisman is a two-time Olympic gymnast and six-time medalist. She trained in Newton and Needham before taking on the world in the Olympics in London in 2012 and in Rio in 2016.
She talks with us about her gymnastics career, USA Gymnastics and sexual abuse at the hands of former USA Gymnastics doctor Larry Nassar.
Raisman will be speaking on November 16 at The Rivers School, in partnership with Wellesley Booksmith.
Guest
Aly Raisman, two-time Olympic gymnast and winner of six medals, including three golds. Her book is "Fierce: How Competing For Myself Changed Everything." She tweets @aly_raisman.
Interview Highlights
On if she feels like speaking out about sexual abuse is kind of a form of competing for herself (as indicated in the title of her book)
"I actually feel like me speaking out against sexual abuse — I'm talking about my own experience — but I feel as though because I love gymnastics so much and because I am worried for the sport because I don't agree with the way the United States Olympic Committee and USA Gymnastics has handled everything, I actually feel like this is bigger than just me. It's a very, very serious problem. It's a very big problem. So I feel that I am not going to stop until I get what I want, which is change. And I don't want the current generation and the next generation of athletes, or, you know, kids around the world to ever have to go through this again."
On what happened between her and Dr. Larry Nassar, former team doctor of USA Gymnastics
"I'm not sharing the details of exactly how he sexually abused me just because I don't feel comfortable sharing that. But I do talk a lot in the book of how he got away with it because I want people to understand that it's not so simple as to, you know, 'Why didn't you speak up?' I want people to understand that, because he was a doctor because he was the U.S. Olympic doctor and the USA Gymnastics doctor, so everyone around us was always saying, 'He was the best doctor, we were so lucky to have him.' And, you know, I was very young, so I didn't really know anything differently and I trusted him. You don't think that an adult or someone that is a doctor would be such a monster and such a horrific person. So I talk about that.
"There's a chapter called, 'The Survivors Chapter,' and it doesn't — it's not any graphic detail or anything. And I did that because I want little girls to be able to read it and not be scared. I just want them to be able to read it to understand, as they grow up, that just because someone is nice to you, just because everyone says they're the best person, just because they give you gifts or they complement you, it doesn't make it OK for them. In fact it's not OK at all for them to abuse you or to hurt you. And we have to teach the younger generation these grooming techniques because I didn't really — I didn't know it was happening to me."
On the confusing nature of gymnasts interactions with Dr. Larry Nassar
"Well, I think it's very confusing because he was on the national team for decades. And I think because he had been doing that treatment to so many people, I think a lot of us, we're kind of just like, 'Well if this is wrong someone would have said something a while ago.' Like, 'If he was really doing something wrong, he would have already been in jail by now.' And I think what I realized now is common for people that are being abused, is you make excuses for your abuser. You know, I always thought he was annoying and I thought he was weird, but I just thought that he was kind of an off person. I didn't want to ever think — you'd never want to let yourself believe — it never entered my mind that I was being sexually abused by someone. I mean, you'd think, 'He's a doctor.' You know, it's just the older that I get and the more that I'm processing it — because I still am processing it today — the abuse is not just something that happens in the moment, it affects you for the rest of your life."
On the USA Gymnastics statement about Dr. Larry Nassar
"They keep releasing the same — pretty much the same press release. I think they think that that's enough. I am sick and tired of the same press release and it's aggravating for me. I don't — I think they think by saying that, you know, that people think that they're creating change but they're not."
On when she first fell in love with gymnastics
"I think I fell in love with it right from the start. I started when I was two years old."
On how it feels to stick a landing
"When you do, I think, a really good routine at the Olympics and you know it's the best you could do, it's the best feeling in the world. My coaches would always say, 'When you stick a landing,' especially if you're at the Olympics, 'Stay in your position where you salute to the judge. When you stick it, show that you stuck it and stay there for a few seconds and let everyone see that you are.' It's kind of like the exclamation point. You feel so proud. And so I always felt like I would kind of stay there and cherish that moment because it is an incredible feeling."
On her message to the young people who hope to be future Olympians
"I would say, like I said and I'll say a million times, I love gymnastics so much. And I encourage these girls to find something that you love to do and if it is gymnastics then I'm going to be cheering for them all the way, I'm going to be supporting them and I'm going to be behind them 100 percent. I will always be involved in the sport because I always want to make sure it is safe and they are enjoying it and they're having fun and they feel comfortable."
This segment aired on November 16, 2017.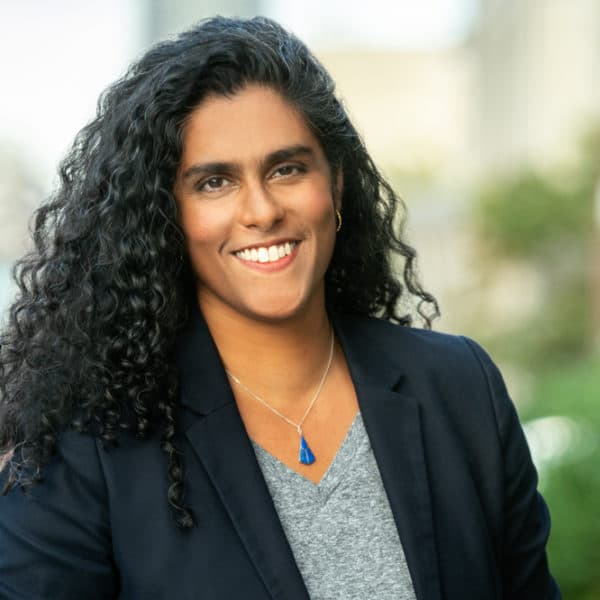 Meghna Chakrabarti Host, On Point
Meghna Chakrabarti is the host of On Point.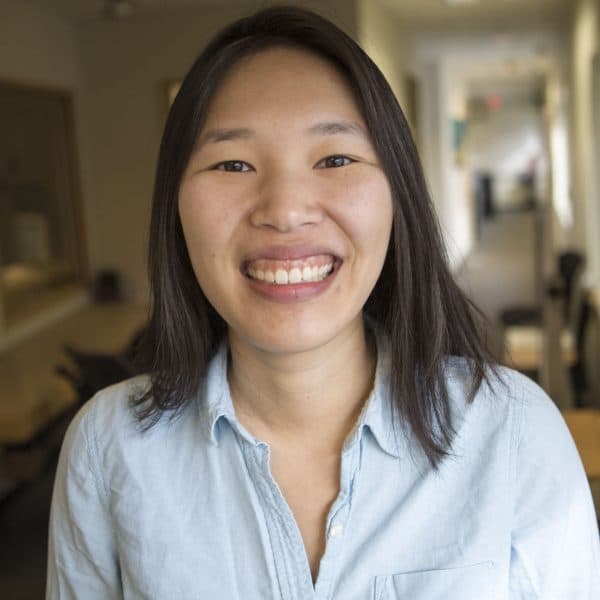 Alison Bruzek Associate Producer, Radio Boston
Alison Bruzek was a producer for Radio Boston.