Boston Police Superintendent-In-Chief William Gross Named BPD Commissioner; Commissioner William Evans Stepping Down
22:00
Play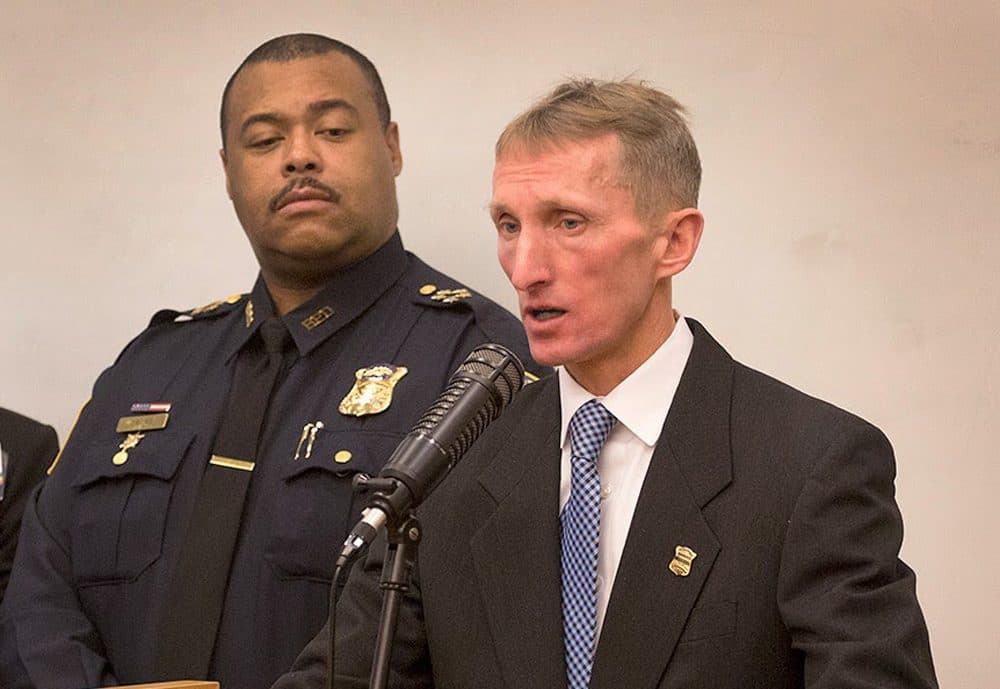 This article is more than 3 years old.
Boston Police Commissioner William Evans officially announced that he is stepping down at a press conference earlier today. Mayor Marty Walsh has already chosen BPD Superintendent-in-Chief William Gross as Evans' replacement. Evans spent 38 years with BPD. Gross will become the city's first black police commissioner.
Guests
Fred Thys, WBUR reporter. He tweets @fredthys.
Daniel Linskey, managing director at Kroll's Investigations and Disputes practice, former Boston Police Department superintendent-in-chief. He tweets @chieflinskey.
Jamarhl Crawford, creator and editor of Blackstonian. He tweets @jamarhlcrawford.
Interview Highlights
On William Gross' relationship with the community
Fred Thys: "[Walsh] doesn't think that Boston has seen a community leader as loved and respected as the incoming commissioner William Gross. He says whenever he and Billy Evans and Willie Gross go out into the community, it's Gross who gets the attention from the folks in the community. He said that with this appointment he's emphasizing the importance of consistency. He's pointing out that the numbers have been going the right way in Boston over the last few years and he hopes that the first African-American police commissioner symbolizes progress for Boston."
"[Gross is] very proud of showing people young people from the community his office and bringing them in and showing them all these things that he's got in the office relating to African-American history. He feels that young people in Boston do not understand African-American history well enough and need to understand it better. He sees himself in a role of helping them understand that history better."
On the process through with Gross was named commissioner 
Jamarhl Crawford: "As the black man on the panel I really hate to do this because this is where, once again, we want to separate the personal. So, congratulations to William Gross. Congratulations to him individually. But that would have not been my pick for commissioner if given that choice. I think that what we missed here is a process, a community process. ...  It would have been nice to have a pick from candidates, and I'm uncomfortable with them emerging from rank-and file-anyway, because there's too many allegiances and relationships there."
On improving transparency regarding surveillance, technology and modern policing in the Boston Police Department
Daniel Linskey: "Those initiatives could have been rolled out better in the BPD and in many departments. And those are lessons hard-learned by police officials across the country. I agree with Jamal that as we're policing the community, the first thing we have to do is come to them and have a conversation. ... It's going to take someone who has people around him that shares the same sense of urgency. Sometimes initiatives get shared with people and get put on the back burner if you're not the one driving it, so it's going to take someone who drives that initiative."
This segment aired on July 23, 2018.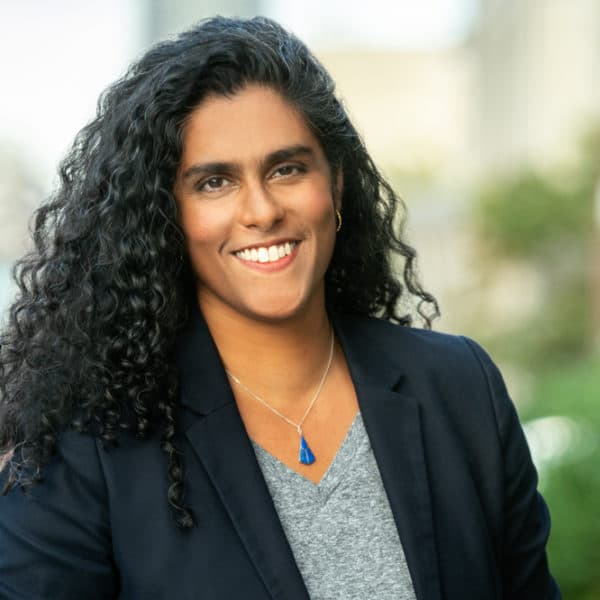 Meghna Chakrabarti Host, On Point
Meghna Chakrabarti is the host of On Point.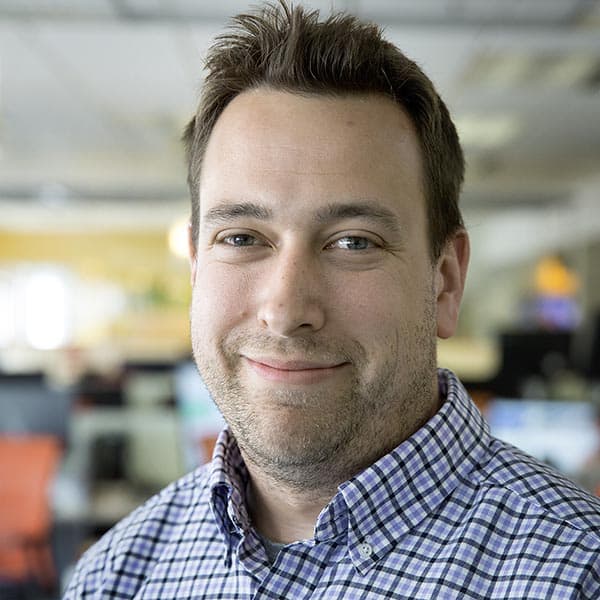 Chris Citorik Producer, Radio Boston
Chris Citorik is a producer for Radio Boston.