'Cato & Dolly' Turns Spotlight Away From John Hancock And Towards Those Who Supported Him
Play
This article is more than 4 years old.
John Hancock was not one to shy away from the spotlight.
The former Governor of Massachusetts and the President of the Second Continental Congress, Hancock played a significant role in the formation of the United States that cannot be ignored — especially considering his signature takes up the most space on the Declaration of Independence.
But, a new play at the Old State House is turning the attention away from his achievements and focusing instead on the lives of the people that supported him. The play "Cato & Dolly" chronicles the lives of Dolly Hancock, his wife, and Cato, an enslaved man who worked at the Hancock household.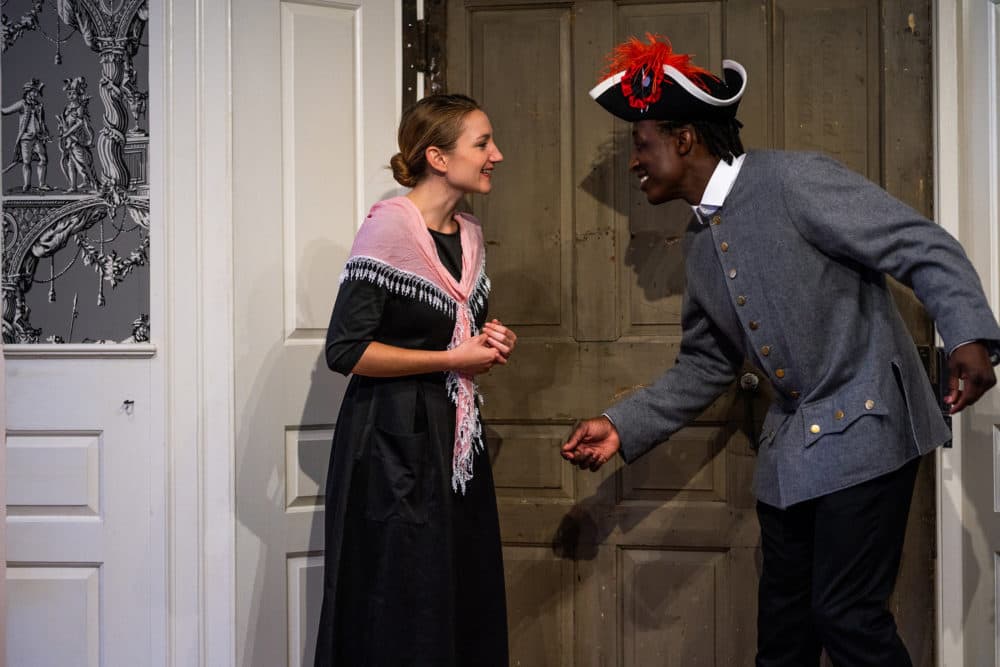 The inspiration behind the play was the front door of the Hancock House, which was preserved after the Hancock Mansion was torn down in 1863.
2021 Update: You can purchase tickets for the Feb. 12 stream of "Cato & Dolly: The New American Play" presented by History At Play, LLC here. 
Guest
Patrick Gabridge, playwright. He is also the founder and producing artistic director of Plays In Place. He tweets @patrickgabridge.
This segment aired on August 29, 2018.