How One Chemist And His 'Poison Squad' Transformed America's Food Safety Laws
Play
This article is more than 4 years old.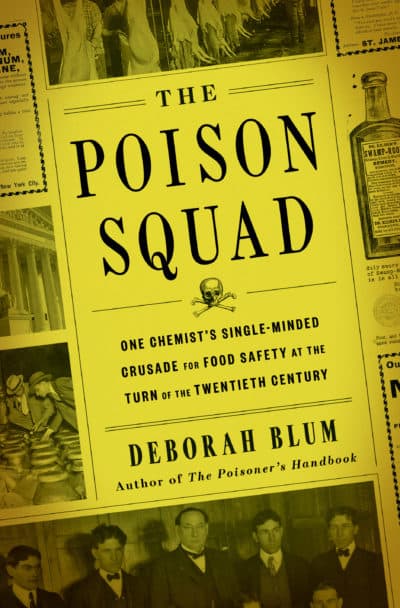 In the 19th century, brand-new chemical preservatives revolutionized America's food supply. Formaldehyde kept milk fresh for days, copper sulfate amped up the color of fading green beans, and arsenic and lead chromate colored children's candies.
But nobody knew how many of these chemicals people were consuming every day or what the health effects were. Harvey Washington Wiley, the chief chemist of the Department of Agriculture in the 1883 to 1912, was determined to find out.
Wiley sounded the alarm to the extent of fakery in America's food and his "Poison Squad," a group of men who agreed to be poisoned by these chemicals by the government, were the force behind the consumer protection laws we have today.
Deborah Blum will read from her book at the Museum of Science on Sept. 26 from 7 to 9 p.m.
Guest
Deborah Blum, director of the Knight Science Journalism Program at MIT. Her new book is "The Poison Squad: One Chemist's Single Minded Crusade for Food Safety at the Turn of the Twentieth Century." She tweets @deborahblum.
This segment aired on September 25, 2018.