'Indigenous People's Day' Highlights What Columbus Really Did When He Came To The 'New World
13:30
Play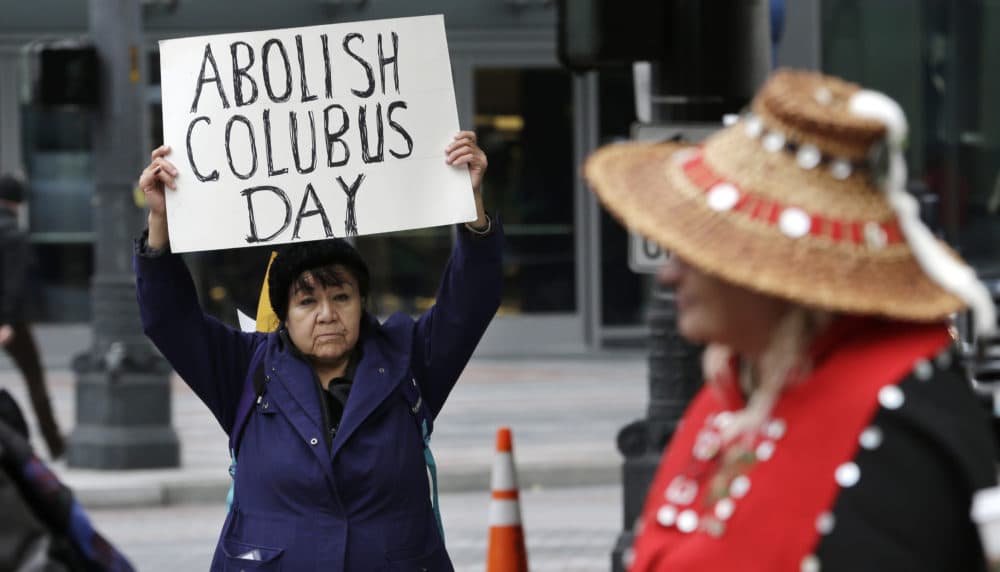 This article is more than 2 years old.
It's become a new kind of tradition.
Over the last few years, the second Monday of October has become the day to argue over whether to celebrate "Columbus Day" or to follow cities like Somerville and Cambridge that have renamed it "Indigenous People's Day."
The holiday can also serve as an occasion to better understand the complex world that Christopher Columbus stumbled upon in 1492 and the sometimes serendipitous, sometimes devastating chain of events that followed this clash of civilizations.
Guest
Charles C. Mann, author and journalist. He tweets @CharlesCMann.
This segment aired on October 8, 2018.