Election Day Coverage
20:27
Play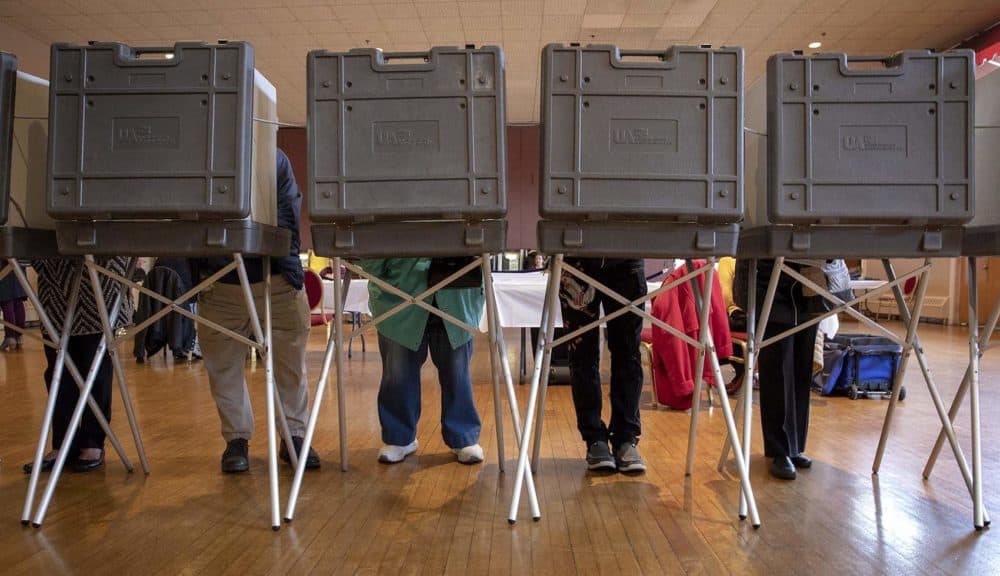 This article is more than 2 years old.
With voters across Massachusetts headed to the polls on Tuesday, we check in with our reporters out in the field. The WBUR team is talking with voters and election officials at a number of polling locations about turnout, enthusiasm, and logistics.
Also, as part of WBUR's election coverage, we are participating in ProPublica's Electionland project, a collaboration of newsrooms around the country tracking voting problems. We check in with WBUR reporter Shannon Dooling, who is reporting on election day in Lowell, one of 35 locations in the country that the Department of Justice is closely monitoring for irregularities.
Guests
Shannon Dooling, WBUR reporter. She tweets @sdooling.
Max Larkin, WBUR reporter. He tweets @jmlarkin.
Carrie Jung, WBUR reporter. She tweets @jung_carrie.
This segment aired on November 6, 2018.