Reflecting On 2018: The Year In Music
Play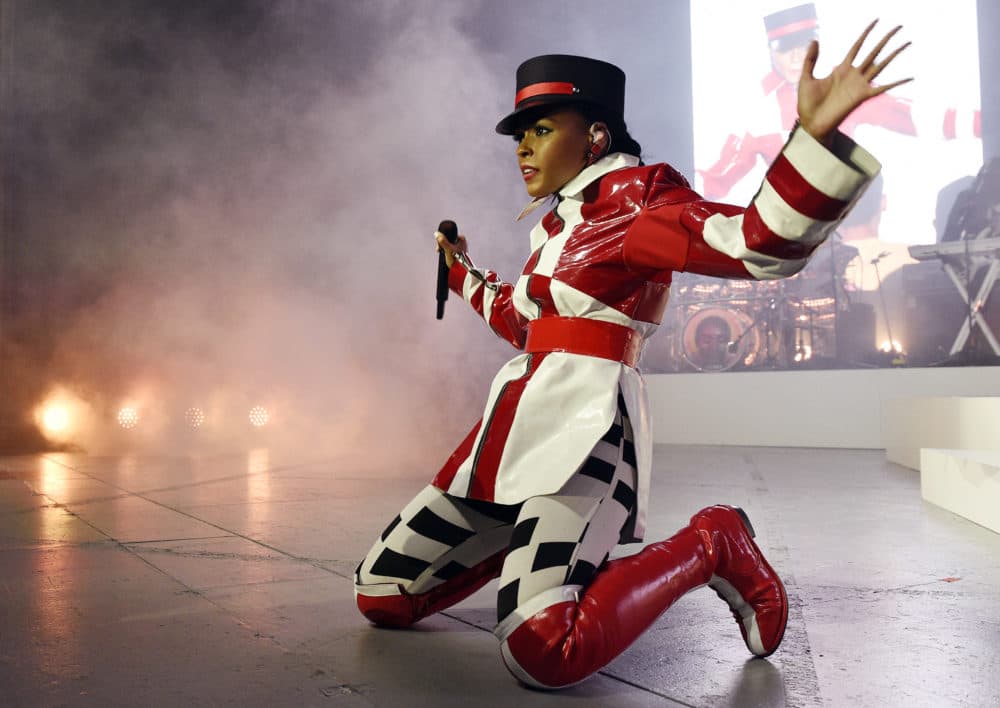 This article is more than 3 years old.
We break down some of the biggest albums and music moments of the year.
It was a big year for women with Cardi B, Ariana Grande, and Janelle Monae all out with some of the biggest albums this year. Plus, the voices we lost, which includes the 'Queen Of Soul' Aretha Franklin and the rapper Mac Miller.
Guest
Renée Graham, associate editor and columnist for the Boston Globe and a WBUR contributor. She tweets @reneeygraham.
Renee's Top Ablums Of 2018
"Dirty Computer," Janelle Monáe
Graham: "[Dirty Computer is] audacious in it's sexual expression. It's about freedom, it's about independence, it's about embracing your difference and your otherness. When I think of Janelle Monáe I think of a comment that Lena Waithe, the actress and writer, made when she won the Emmy a few years ago when she said: "The things that make us different, those are our superpowers."
"In some ways, that's what this album is about. This is about Janelle Monáe embracing her superpower and encouring us to do the same."
"Swimming," Mac Miller
Graham: "I think people are still measuring how deep [the loss of Mac Miller] is going to go. He was not just extremely talented but it was the way he was changing. You were watching him evolve from this sort of frat boy rap he was doing early on to where he got very experimental and introspective."
"[In Swimming, he] was really talking about things that were going on in his life and not with a lot of distance... It was just someone who was trying to figure out a way to get healthy and live a better life. The fact that he's not still with us sort of speaks to how much he understood what was going on with his life."
"Four Women: Music for Solo Piano," Samantha Ege
Graham: "Ege is a British pianist, she's a classical musician. What she found is when she was [studying the masters], she wasn't hearing about any women. As she got more into the music, she started hearing about women like Florence Price, like Margaret Bonds and she wondered 'Why don't I know who these women composers are?'"
"She takes music from women composers who were very little known, and she brings their music to people. There were lots of women [in classical music], always. You can go back to the 19th Century. Women were making music but people weren't putting it out there and it wasn't being performed because they were women. [Samantha Ege] is trying to change that."
This segment aired on December 27, 2018.