The Creators Behind Boston Common Memorial That Will Honor MLK and Coretta Scott King
Resume
The winning design for a memorial to honor Martin Luther King Jr. and Coretta Scott King on the Boston Common hopes to celebrate the power of the love between the couple, who met here in Boston.
The memorial, titled "The Embrace," will be a bronze, twenty-two-feet-high sculpture of two pairs of interlocking, reflective arms.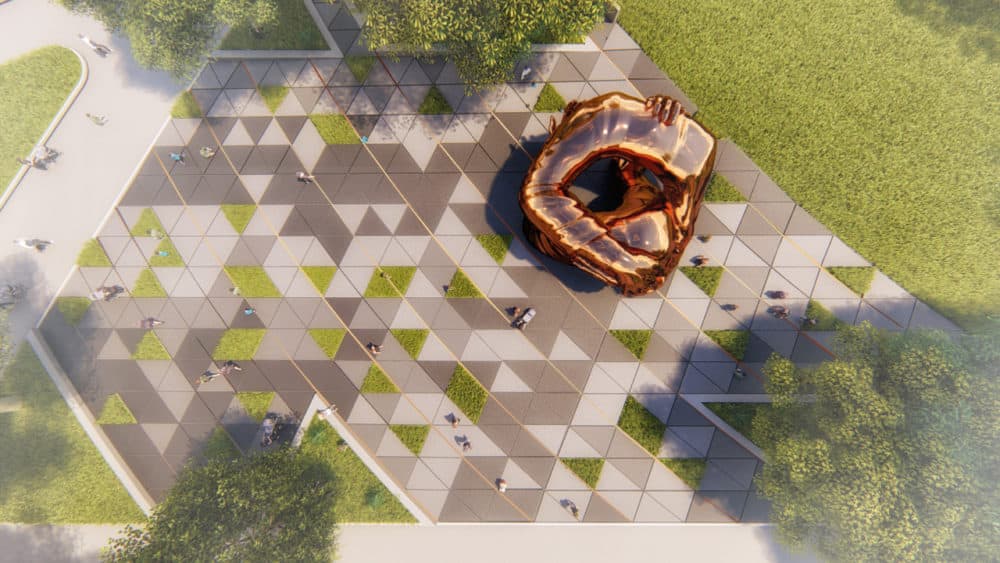 The piece was chosen on Monday out of five finalists by an Art Committee tasked by King Boston, a private nonprofit working with the city to honor the Kings. It was also the most popular proposal with the public, who could comment on the designs.
For more on Martin Luther King Jr.'s in Boston, re-listen to Radio Boston's segment, "'Martin Luther King Loved This City': Remembering King's Legacy In Boston."
Guests
Hank Willis Thomas, conceptual artist. He tweets @hankwthomas.
Michael Murphy, executive director of MASS Design Group, which tweets @massdesignlab.
This segment aired on March 6, 2019.