'Martin Luther King Loved This City': Remembering King's Legacy In Boston
Play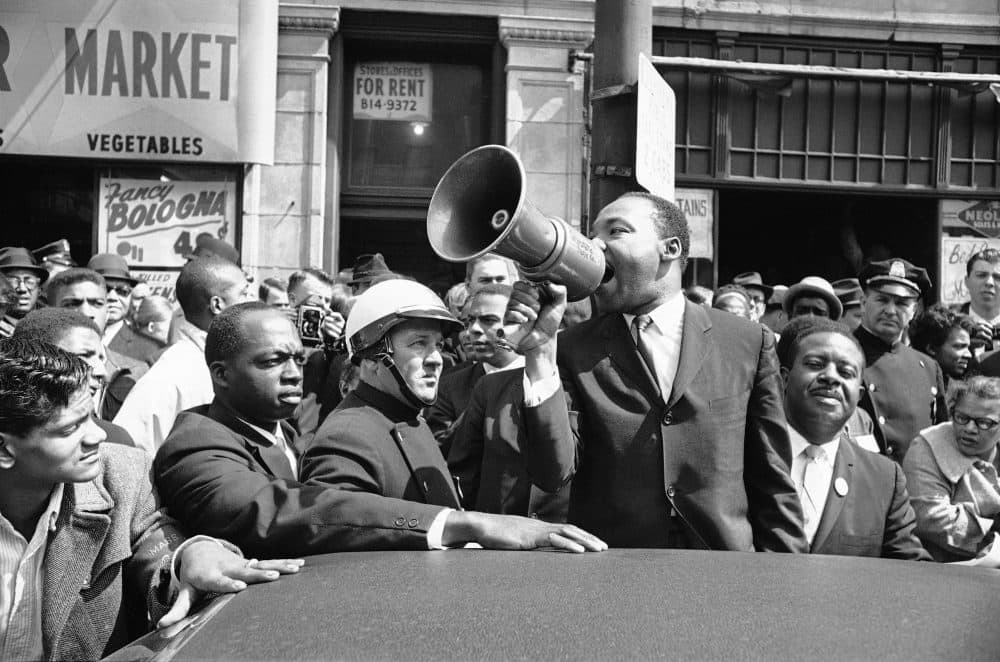 This article is more than 4 years old.
"Martin Luther King loved this city," said Mayor Kevin White, the day after Dr. King's assassination. In a special hour, 50 years after King was shot in Memphis, we look at King's last 31 hours and the immediate aftermath of the assassination. We also ask how the city's reaction to King's love created a unique response to his death.
Guests
Joseph Rosenbloom, author of "Redemption: Martin Luther King Jr.'s Last 31 Hours." He tweets @joerosenbloom.
Jason Sokol, professor of history at the University of New Hampshire and author of "The Heavens Might Crack: The Death And Legacy of Martin Luther King Jr." He tweets @jasokol.
Walter Fluker, Martin Luther King Jr. Professor of Ethical Leadership at the Boston University School of Theology. He tweets @walterearfluker.
Sarah-Ann Shaw, former journalist at WBZ-TV and Boston's first black female TV reporter.
This program aired on April 4, 2018.