The Photo That Captured The Abolitionist Movement In 1855
Play
This article is more than 4 years old.
In a world of selfies, smartphone cameras and Instagram, we are surrounded by more images than ever before. Despite the explosion in visual culture, there are still photos that haunt us, or that become iconic.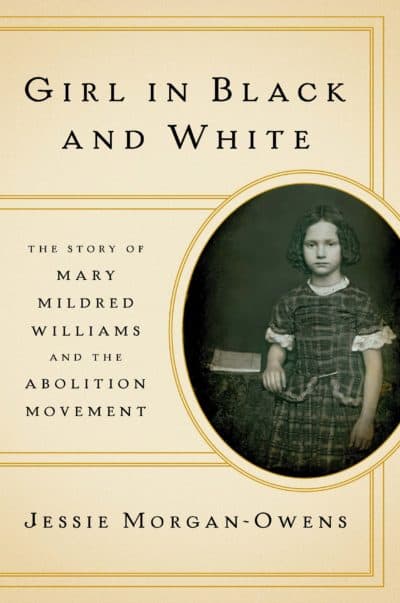 The power of photography was recognized since its early days in the 19th century. The development of the new technology in the United States coincided with the Abolitionist movement. Frederick Douglass was the most photographed American in the 19th century. He was intentional about his portraits, and used them to challenge racist perceptions of African-Americans.
In 1855, another African-American's portrait for a moment became the face of the Abolitionist movement in Boston. The subject's name was Mary Mildred Williams. She was a 7-year-old girl, born into slavery in Virginia. She became a cause célèbre among white Abolitionists because she was so fair-skinned, she could pass for white.
Jessie Morgan-Owens is a photographer and author, and wrote about Mary and her family in the new book, "Girl in Black and White: The Story of Mary Mildred Williams and the Abolition Movement."
Guest
Jessie Morgan-Owens, dean of studies at Bard Early College in New Orleans, photographer and author.
This segment aired on March 22, 2019.