It's Here: The First Ever Photo Of A Black Hole
13:17
Play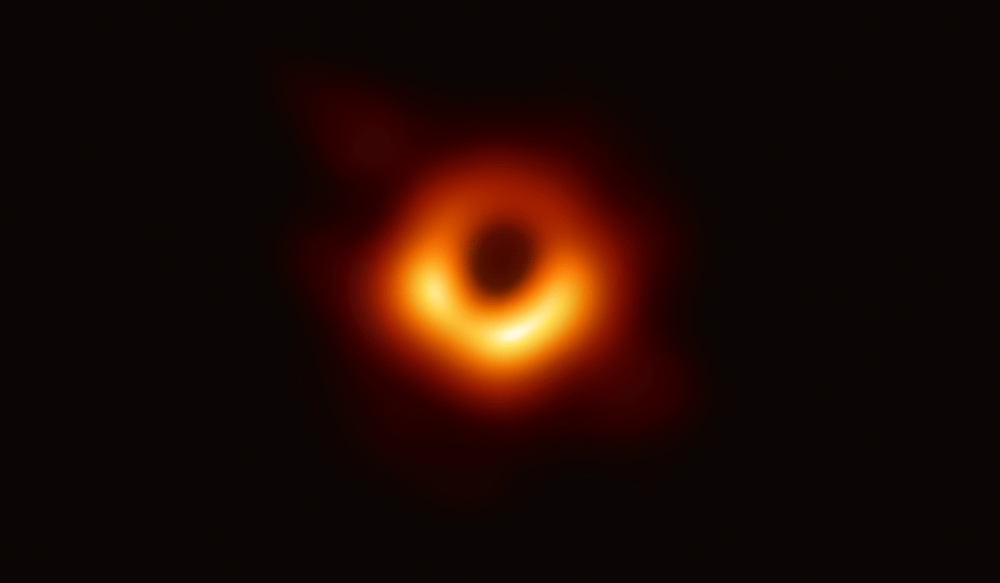 This article is more than 2 years old.
A team of over 200 astronomers, including scientists from MIT's Haystack Observatory, has — for the first time — captured direct images of a black hole.
Among other implications, by capturing the image "we now know clearly that black holes drive large-scale structure in the universe," said Shep Doeleman, a researcher on the Event Horizon Telescope team that's responsible for the breakthrough.
Guests
Vincent Fish, research scientist at the MIT Haystack Observatory. He is also a member of the science council on the Event Horizon Telescope collaboration.
Marcia Bartusiak, science writer, professor of Science Writing at the Massachusetts Institute of Technology, and author of "Black Hole: How an Idea Abandoned by Newtonians, Hated by Einstein, and Gambled on by Hawkin​g Became Loved." She tweets @CosmosGal.
This segment aired on April 10, 2019.