Marking 100 Years Of Women's Suffrage In Mass.
Play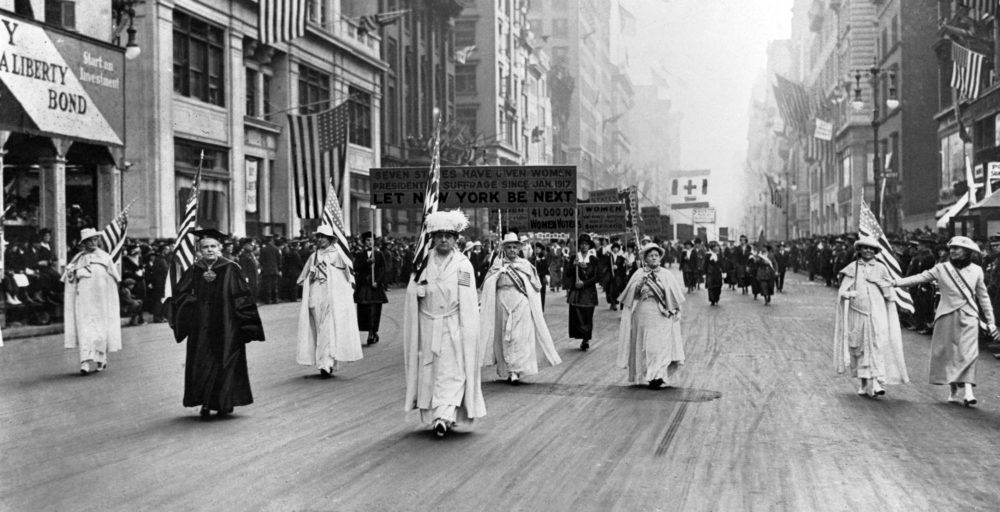 This article is more than 3 years old.
On June 25, 1919 — over one hundred years ago — Mass. became the eighth state to ratify the 19th Amendment, which guaranteed women the right to vote. But, it wasn't until over a year later, in August 1920, that suffrage became the law of the land.
The fight for women's suffrage lasted generations. Stemming from the abolitionist movement, the concerted effort for the 19th Amendment, spearheaded by women like Susan B. Anthony, Elizabeth Cady Stanton, and Lucy Stone, spanned over seventy years.
Even after ratification, the fight was not over. While the 19th Amendment granted access, it in no way guaranteed it, especially for African American women.
This July Fourth, we dig into that history to mark 100 years of women's suffrage.
Plus, we speak about the music that defined the modern women's rights movement. Also, we draw parallels between the struggle for the vote and the struggle for women in politics to break the glass ceiling today.
Guests
Barbara Berenson, lawyer, historian and author of the new book "Massachusetts In The Woman Suffrage Movement: Revolutionary Reformers."
Martha Jones, professor of history at The Johns Hopkins University and a Society of Black Alumni Presidential Professor. Her forthcoming book is "Vanguard: A History of African American Women's Politics." She tweets @marthasjones_.
James Sullivan, contributor to the Boston Globe and former critic for the San Francisco Chronicle. His new book is "Which Side Are You On?: 20th Century American History in 100 Protest Songs."
Ellen Fitzpatrick, professor of history at the University of New Hampshire. She is also the author of "The Highest Glass Ceiling: Women's Quest for the American Presidency."
This program aired on July 3, 2019.