'Roomful Of Teeth' On Experimenting With The Human Voice, Refocusing Their Mission
Resume
"Roomful of Teeth" is a group of eight vocalists who experiment with sound and push the boundaries of what's possible with the human voice.
It was founded back in 2008 by Brad Wells, who now teaches and is an artist in residency at Williams College in Williamstown, Mass.
The group has been celebrated for their use and study of techniques from around the world, like Tuvan Throat Singing, Korean P'ansori and yodeling.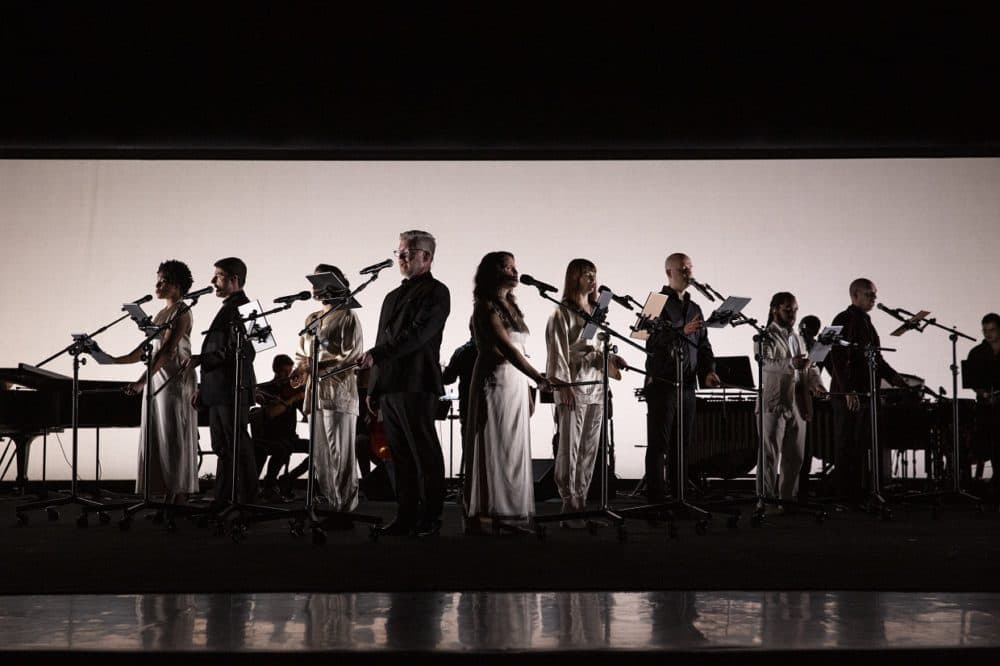 We speak with Wells about what lead to the formation of the group and how they fit into the wider world of choral music. Plus, recently, "Roomful Of Teeth" received criticism for their use of Inuit Throat Singing in one of their compositions. We also ask Wells about how he's reflecting on the incident.
"Roomful of Teeth" will perform as part of a tribute to Robert Mapplethorpe. "Triptych (Eyes Of One On Another)" is presented by the Celebrity Series of Boston and Arts Emerson and will be performed through Sunday.
Guest
Brad Wells, founder and artistic director of Roomful Of Teeth. He also teaches at Williams College. Roomful Of Teeth tweets @roomfulofteeth.
Music Featured In This Piece:
Roomful Of Teeth's Tiny Desk Concert with NPR: 
Roomful Of Teeth's performance of Caroline Shaw's"Partita for 8 Voices":
An excerpt from Meredith Monk's "Atlas: An Opera In Three Parts"
An excerpt from the Bulgarian Women's Choir: 
This segment aired on October 31, 2019.