Justin Long On Acting, Dissecting 'PC Culture' In His New Movie
13:56
Play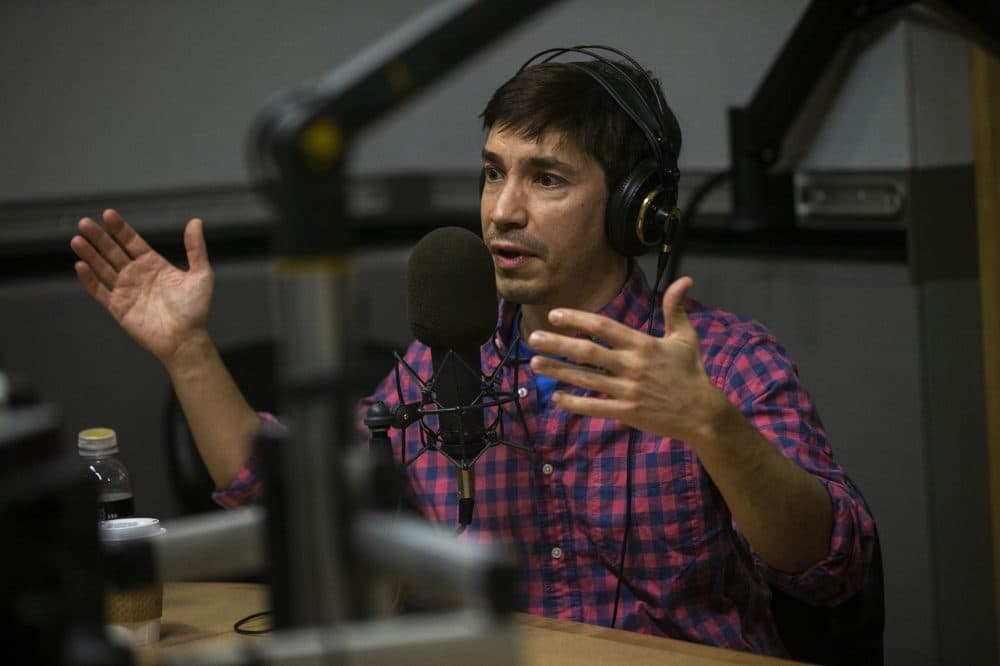 Justin Long will be a familiar face.
He played the charming underdog in "Dodgeball," a comedic computer hacker in "Live Free Or Die Hard," and the guy who eventually gets the girl in numerous romantic comedies like "He's Just Not That Into You."
He also appeared as the Mac in those famous 2000's Mac Vs. PC commercials.
Now, Long has moved away from Hollywood, settling into his new home in western Mass. He's still acting and creating his new podcast, "Life Is Short With Justin Long."
And, this week, he was in Boston for the premiere of "Safe Spaces." We chat with Long about the film, his career, and his new podcast.
Safe Spaces will open the Boston Jewish Film Festival Wednesday at the Coolidge Corner Theater. There will be additional showings of the film on Thursday and Sunday. 
Guest
Justin Long, actor and host of "Life Is Short With Justin Long." He tweets @justinlong.
Interview Highlights
On playing an unlovable character in "Safe Spaces": 
"It's appealing because it is in my nature to ... want people to like me. I don't know if it's vanity or ego or maybe something that's slightly more positive, but I do have that that in me. It's difficult for me when people don't like me. I was just talking to a friend about this ... I was interviewing this actress [for my podcast], Jameela Jamil [from "The Good Place"]. She's very active on social media and very outspoken, and she's upset many people by some of the things she says. I was asking her about that. How just psychologically, how was she able to contend with that? You know, because if I put something out there and I find that it offends people, it really freaks me out.
"She basically said ... it's for the greater good. It's a really noble thing. I mean, she's far more noble than I am and she's very convicted about her beliefs and very passionate. I thought that was so admirable and fascinating. That's my long-winded way of saying, as an actor, it was really appealed to me to explore somebody who was not very likable and was doing things that were questionable that I hope I wouldn't do."
On why he says he doesn't identify as an "actor" anymore: 
"I think I got so much self-worth, so much value based solely on what I did, which for the last several years has been to act in things. It became my identity. That became a focal point of my identity ... I think you can get really lost in that if that's how you identify — if you identify solely as your job. Especially if it's something as elusive and transitory as a career in acting can be. I've known older actors who had that mindset. Who would would only describe themselves as actors, and they seemed quite unhappy."
On stepping away to re-examine getting into acting in the first place: 
"I think a lot of people who are in our profession go through a version of that. I've seen people go ... you can go either direction. [Actor] Jonah [Hill] and I were talking about it [on the podcast] in the context of him having gone through a worst version of it ... He became so successful ... he lost sight of some of the important things. He tells a very interesting story about checking Rotten Tomatoes scores for a movie that he directed and completely losing sight of the joy of having done the movie. I've experienced versions of that myself where you get caught up in the trappings of it."
This segment aired on November 6, 2019.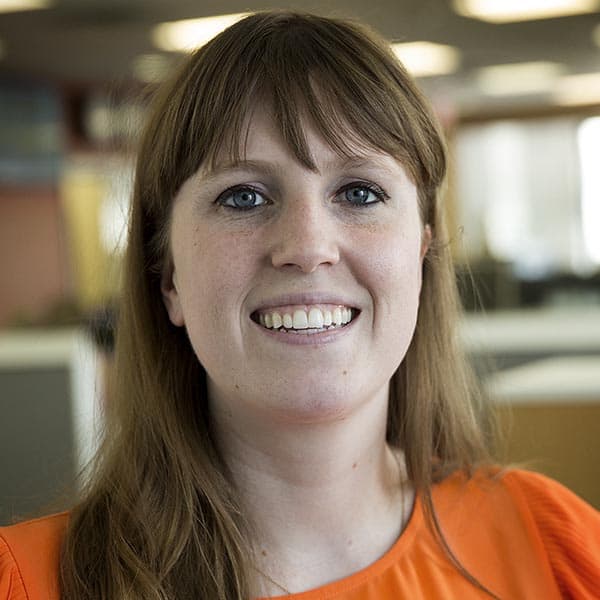 Zoë Mitchell Producer and Studio Director
Zoë Mitchell is a Radio Boston producer and studio director.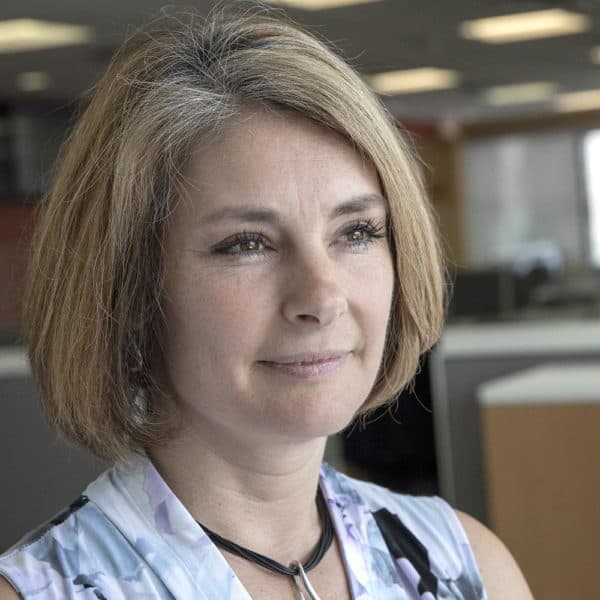 Tiziana Dearing Host, Radio Boston
Tiziana Dearing is the host of Radio Boston.