Evangelicals — From Boston To Brazil — Worry About Politics Coming To Church
10:14
Play
This article is more than 1 year old.
On a Sunday afternoon in June, dozens of worshipers gather at Celebration Church's Charlestown service.
Pastor Joe Souza is giving a bilingual sermon about a life worth living.
"To live a life worth living, we need to understand Christ," he says in English and Portuguese.
Originally from Rio de Janeiro, Souza, like much of his congregation, maintains ties to family and community in Brazil — and keeps up with politics there.
Celebration is a Baptist church with exactly the kind of evangelical Christians that Brazilian President Jair Bolsonaro spoke about earlier this year during an interview with the Christian Broadcasting Network.
"I had massive support from evangelicals in Brazil, and up until recently they had no one to support actually, no one who would be willing to behave or express the kind of faiths that were in line with theirs," he says through a translator.
But at Celebration, there's a debate over what a new right-wing government means for Brazilians, and how much influence religion should have over the country's politics.
Souza says he believes the Brazilian electorate wanted change.
"Things were recently way out of control — like way out of control. Corruption. A moral crisis in the country. Violence," he says after the Sunday service. "There are some sectors of the society, which I think is the majority, who elected President Bolsonaro, and the main message that I read in that and I experienced that it's time to change."
He's alluding to former leftist Brazilian president Luiz Inacio Lula da Silva, who was recently released from prison after serving a year and a half of a 12-year sentence for corruption and money laundering.
"They don't live out the biblical values. They're wolves disguised as sheep."

Joe Souza
Other congregants at Celebration, like Rafael Ribeiro, say they're wary of politicians misinterpreting religion to their benefit.
"Politicians are looking for themselves, and even if they claim they are Christians, that doesn't mean anything when you look at the outcome of their lives and what they do," he says. "Unfortunately, they fool people too easily. And I feel bad because the people pay the price."
Souza shares those concerns.
"They don't live out the biblical values. They're wolves disguised as sheep," he says, arguing that those politicians use evangelicalism to gain money and power.
The debate over religion and politics isn't just happening at places of worship like Celebration Church. It's at the center of Brazil's national government.
Even in the midst of political division, the country maintains its spirited nature. At the Brasília airport, government protests came with samba-style percussion. One woman's sign reads: "Wake Up Brazil: Let's Fix This Congress."
Brasilia is a modernist city, carefully planned and spaced out, intended to represent the Brazil of the future. The late architect Oscar Niemeyer's creations are a staple of the landscape, such as the pairs of white, slender and bowl-shaped structures that make up the National Congress building.
The debate over religion and politics there mirrors what's happening in the U.S., especially the enthusiasm among white evangelical voters for President Trump.
That evangelical influence on everyday governance was on display in June at a monthly praise and worship service at the National Congress.
It was the day of a major pension reform vote, and evangelicals in Congress prayed for its success as they sang along to gospel music performed by a choir.
Bolsonaro attended, and made a strong argument for the presence of religion in society and governance.
"How many attempt to leave us aside, saying the state should be secular?" he asked in Portuguese. "The state is secular, but we are Christians. We are terribly Christians."
While they may be a rising force in Brazil, evangelicals still represent less than a quarter of the National Congress.
Those who make up the bloc come from several of Brazil's more than 30 registered political parties.
Silas Câmara, who represents the Amazonas region, is a pastor in Brazil's Assembly of God church — a Pentecostal denomination.
He thinks concerns about the evangelical presence are unfounded.
"I don't think they're losing anything because an exercise in civility, in citizenship, is taking shape," he says. "We are doing our work illuminated by what a Christian should be doing in politics. The formation of a sense of citizenship in a person's mind goes through a process of maturation. So we are maturing."
Câmara says Christian principles will always drive his politics, and as things get done, others will come around. He argues that, because evangelicals make up a small part of Congress, there's only so much influence they can have.
But the feeling is very different in Rio de Janeiro. Unlike Brasília, Rio is a buzzing metropolis famous for its beaches, sightseeing and parties.
But even in a city known for its carefree culture, some longtime Cariocas — as Rio natives call themselves — are concerned about the rise of religion in their society.
"On the one hand, I reject the imposition of religion under the sphere of politics, which would be a disrespect of democracy and for the secular state. On the other hand, I cannot believe that religion would be confined to a private and intimate space, without any repercussion in society. It is impossible," says Henrique Vieira, a theologian and pastor at Igreja Batista do Caminho — or in English, Baptist Church of the Way. He also served as a city councilor for Rio, a job once held by Bolsonaro.
Vieira is among those progressive evangelicals who argue that Brazil's religious right misinterprets the gospel to seek profit and power. Thus, he said, the question is not whether religion and politics should mix in Brazil — rather, "the thing is, what is the quality, the profile and purpose of that relationship?"
It's clear that evangelicals are a rising force in Brazilian society, and many Brazilians are conflicted over their rise, concerned about the future of key issues like abortion, LGBTQ rights and environmental concerns in the Amazon.
That unease can be felt back in the U.S.
Taylor Boas, a political science and Latin American studies professor at Boston University, says there are different ideas about the role of religion in politics, even among different churches.
"The Baptists have consistently emphasized separation of church and state and leaving politics to its own sphere," he says.
That helps explain why people like Vieira and some of the members of Celebration Church in Charlestown, who belong to Baptist churches, have reservations about the growing influence of evangelicals in politics.
Boas says Pentecostals, who constitute the churches with the most political and financial influence in Brazil, have a different idea.
"The theological orientation prevails in many Pentecostal churches which is to sort of make the world a better place for the second coming rather than simply wait for it to happen," Boas says. "So there's this kind of zeal that can underlie a lot of the efforts, and evangelicals see it as divinely ordained for many of them to participate actively in politics."
It's hard to say where Brazil will be a generation from now, in terms of religion and politics, but Boas says the U.S. and Brazil have a lot in common at this moment.
"I think you see some similarities in terms of evangelical support for Trump," he explains. "When there is an ally in office, there's a tendency of religious supporters to get behind the broader set of issues that politician stands for and not just the sexual issues of central politics that traditionally motivated that community."
The shifting politics, both here and in Brazil, will have implications for years to come.
Correction: A previous version of this story misquoted Taylor Boas due to a transcription error. The article has been updated. We regret the error.
---
Roberta Fortuna, Gabriela Antunes and Pedro Prado contributed to this story.
This report was made possible in part by the International Center for Journalists' Bringing Home the World fellowship.
This article was originally published on December 05, 2019.
This segment aired on December 5, 2019.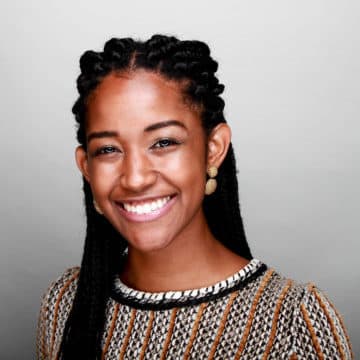 Paris Alston Producer, Radio Boston
Paris Alston is a producer for Radio Boston and WBUR's host of the Consider This podcast.