Ivyees 'Everything Honey,' Now Closed, Was North End's First Business Owned By Person Of Color
08:30
Play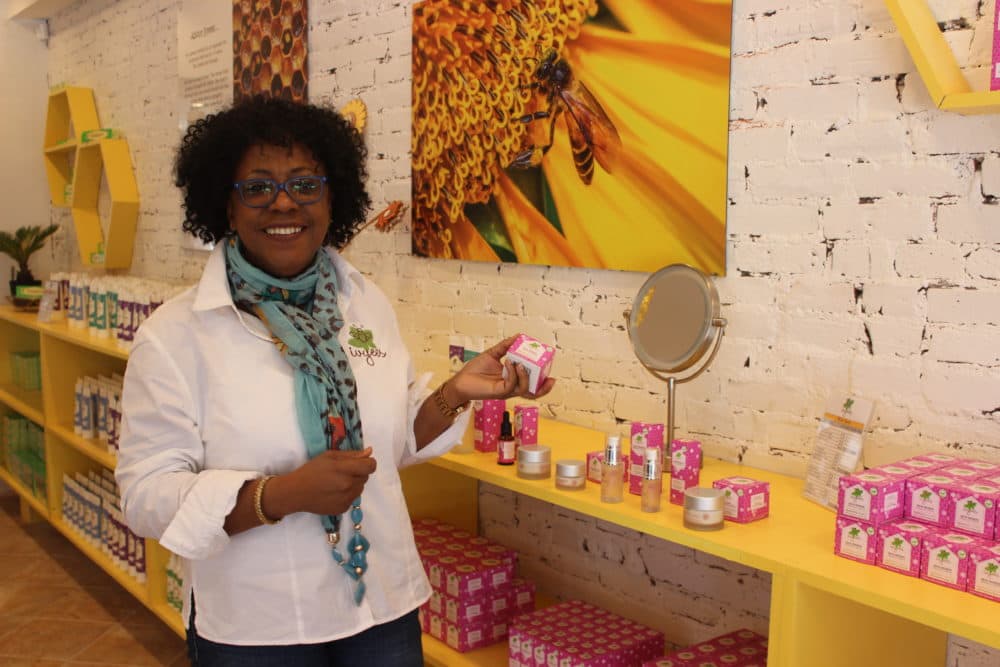 This article is more than 1 year old.
When Ivyees 'Everything Honey' opened in 2018, it became the first business in the North End owned by a person of color, Ivy Lawson, according to Boston.com.
Among the many ristorantes and trattorias that make up the historically Italian neighborhood, Ivyee's 'Everything Honey' was as a hive of natural, honey-based toothpaste and shampoo — and plenty of the sweet stuff itself.
Radio Boston's Paris Alston visited the store last year to talk with Lawson about what her presence in the North End meant. On the last day of 2019, the store closed, citing financial reasons.
"We are saying goodbye to our brick and mortar store in Boston's historic North End," Lawson said in an email newsletter to her customers. "Although it was a great experience, the sober reality is this: to continue growing the business, we need to not only cut cost, but also invest our time and money in returns that strengthen Ivyees' overall financial health."
Lawson told WBUR in an email that due to a legal agreement, she could not discuss reasons behind the store's closure. Ivyees' products continue to be sold online and in stores such as Whole Foods.
Interview Highlights
On what it means for her to have a business in the North End
"I grew up in Boston in the '70s, and it was a challenging time. Boston is very segregated. There are common areas, but for the most part, the Italians live in the Italian North End, Southie was for a predominantly Irish ... it was sectioned out. That's just the way it was.
"I love pizza. In fact, I love Italian food, I'm not going to lie. And I remember as a kid, a teenager, trying to get a slice of authentic Italian pizza that I would stand close to Haymarket and one of my [friends], her last name was Volente, so obviously she was Italian. She used to run down and get a slice of pizza and come back out because we were too afraid to come into the into the neighborhood — at least I was. ... I can't believe I'm here, given those memories, that I lived long enough to see the changes made and that I'm part of the community."
On what she hopes her presence in the North End says to the rest of Boston
"In terms of economic development in the city, we are part of the city. I know [Boston has] this awful reputation about not being inclusive ... when you hear about tours in Boston, it stops — there's a boundary. It doesn't go into Roxbury and it doesn't go into ... parts of Dorchester or even Mattapan. And I just think it's just wrong. It doesn't really give the full picture of what the city is about. I think I'm making a difference and I'm changing the landscape of how we look."
On adjusting to the neighborhood 
"When I first moved here, I'm not gonna lie — I was very tempted to say I'm not the owner of this store. Can you believe it? ... I was like, I don't want anybody to know that I own it ... Because I just felt like it was going to put a damper on my business, that people would not patronize my business ... But it's been opposite. So there you go.
"And I remember my friend, he said to me, 'You are the face of the business. How can you not embrace it?' I remember even when we were doing the renovation, I did have a lot of the painting, work that I could do, painting the shelves and so on. And people would come in and [say], 'What's going in here?' And I'm like, 'I don't know ... I'm just a painter, can't you see?' ... I thought, 'I'm not going to make any money if people know I own the business.' And that's not true, though, because people have taught me differently.
"I had probably one person who came in here who kept asking, 'Why did you come here? Why did you come here?' I was like, 'Would you like to sample toothpaste?' And he goes, 'I would never buy anything from you.' ... He kept asking the question, and I didn't know what else to say. And I knew what he was implying, but I didn't want to go there, so I just said, 'Just take a sample of toothpaste. Trust me. Your gums would love you.' He was like, 'I don't want to buy anything. But my father would love it.' So I think I changed his mind."
---
Correction: This story has been updated to reflect the closing of Ivyee's "Everything Honey" at the end of 2019. While open when WBUR visited, the store closed prior to the story's airing. We regret the error.
This article was originally published on January 20, 2020.
This segment aired on January 20, 2020.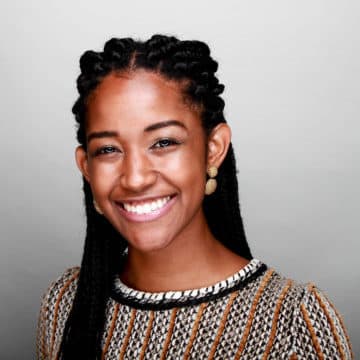 Paris Alston Producer, Radio Boston
Paris Alston is a producer for Radio Boston and WBUR's host of the Consider This podcast.