With The Economy In Crisis, Local Graduates Struggle To Find Their Next Opportunity
24:43
Play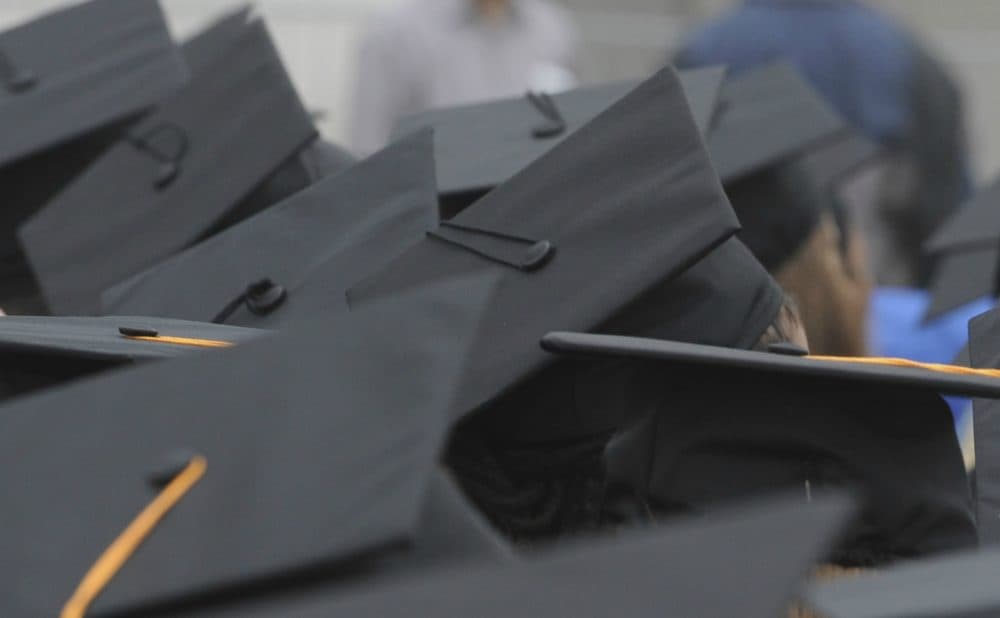 Graduation is supposed to be a time of great celebration. But due to the economic downturn caused by the coronavirus pandemic, it's also a time of great uncertainty.
A group of local graduates told Radio Boston they are struggling to land their next opportunity, as job and internships prospects have disappeared.
"Right now, I just have a feeling of uncertainty. Scaredness, and just a lot of, you know, just mixed feelings and emotions about the future," Leah Grannum told Radio Boston. She just graduated from Suffolk University with a degree in government.
Grannum is attending Northeastern University in the fall to earn her masters in urban planning. But that program is at night, and she's anxious to find a job.
"Being a first-generation college student, working is always at the forefront of my mind," said Grannum. "At the end of the day, I do value hard work and earning a paycheck and using that to, obviously, financially keep myself afloat."
Meagen Timmins, a recent graduate in history from UMass Lowell, said she's also planning to go to graduate school but needs some professional experience first. Timmins wants to get a job in conservation at either a museum or public art setting.
"I've been looking everywhere I possibly can to try to find work or something to keep me busy in the meantime," Timmins said. "I'm still submitting applications anywhere that's accepting them at present, regardless of when the start date is."
Timmins said she's also thinking about what may happen in the long term in her field, which has seen layoffs and closures. But, she said she's also trying to take things day by day and remain optimistic that the economy will recover, and she'll find work.
"[There's] also kind of a 'light at the end of the tunnel' type of feeling where eventually more opportunities will arise. But it's extremely nerve-wracking as to when those opportunities will arise and that definitely causes a bit of panic," said Timmins.
Katherine Newman, the UMass System Chancellor for Academic Programs and interim chancellor at UMass Boston, said we may see some long-term economic impacts on young people with the economy in crisis.
Newman researches economic downturns, which she recently wrote about in her 2019 book, "Downhill From Here: Retirement Insecurity in the Age of Inequality."
She spoke about how this instability will impact the class of 2020 with Radio Boston. The following excerpts have been lightly edited for clarity.
Interview Highlights
On how Newman views the economic picture compared with the downturn in the Great Depression in the 1930s and during the Great Recession of 2008:  
"As bad as the Great Depression was, it took a while for it to extend its grip on the worldwide economy. This came on in the space of about two months. The Great Depression took several years before it reached this level. So I think in many ways this is a sharper shock to the international economy...
"[2008] was a pretty severe depression, but not nearly as bad as this one. It just had a long, long overhang. One of the things we don't know about this recession is whether it will have a V-shape, meaning we will have a quick recovery, or a long, slow recovery, which is what happened after 2008. It really took almost a decade before the job market fully recovered from the recession of 2008. We don't really know what this downturn is going to look like. Let's hope that it's more like a V shape."
On how this downturn might impact graduates who can't find a job right away: 
"What tends to happen when the economy starts to recover, if the recession goes on long enough, is that people lose a lot of the contacts they needed to stay active in the networks that generate information about jobs. Some of them will lose the skills that they've had or they will not be quite as shiny and new as new graduates might be. And, sadly, people do start to look upon people whose biographies look unconventional, even if it wasn't their fault, as a little bit damaged...
"I would like to think people would have a charitable attitude, a positive attitude, [and] an understanding perspective. Unfortunately, that's not the way it always works."
On why Newman believes we need to adjust how we think about young people impacted by these downturns, and remember that it's not their fault: 
"They didn't cause this problem. That is something that Americans are not so good at remembering. We didn't even really remember it for the depression generation. When 25% of the American workforce was unemployed, the other 75% wasn't [at that time] ... I think we need to remind ourselves that these young people are not the authors of this problem, and we should cut them some slack when things start to revive because they're not going to look as conventional as some of their counterparts who come along later or who came from before."
On what she views as signals of hope for recent graduates, and for Gen Z: 
"One thing that I do think is a source of optimism... is that [this generation] and even more of the people coming behind them is actually a pretty small generation. Typically, small generations do quite well as long as the economy is in reasonable condition because there aren't very many of them. When things start to grow, we need more workers. We have been in a period of such a dramatic difference ... in the recent past, we've had very tight labor markets. One of the reasons we had tight labor markets is that economic growth was taking place against the demography of a really small generation. That's not going to change."
On Newman's advice to young people who are struggling to find a job right now:  
"Try to stay in school for a while longer. Try to keep adding on some new skills that you didn't have before. Keep networking. Stay in touch with that college career center. Call people who are in the field you're interested in — even if they don't have jobs on offer — and just get their advice and their perspective. They may remember you when a job opening comes along."
This article was originally published on May 21, 2020.
This segment aired on May 21, 2020.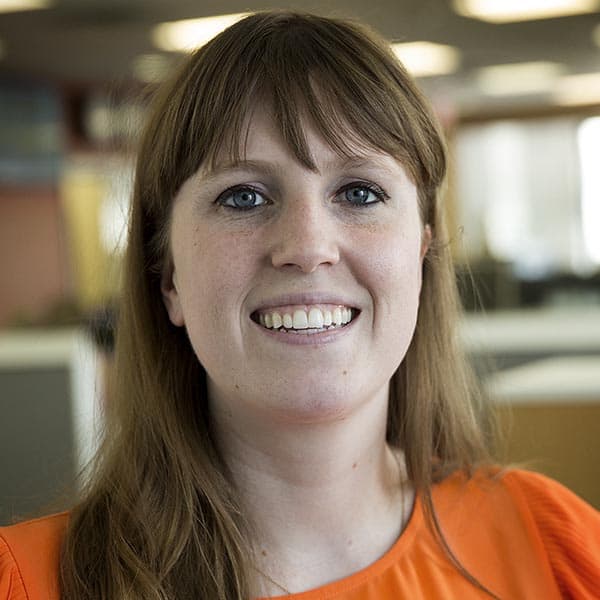 Zoë Mitchell Producer and Studio Director
Zoë Mitchell is a Radio Boston producer and studio director.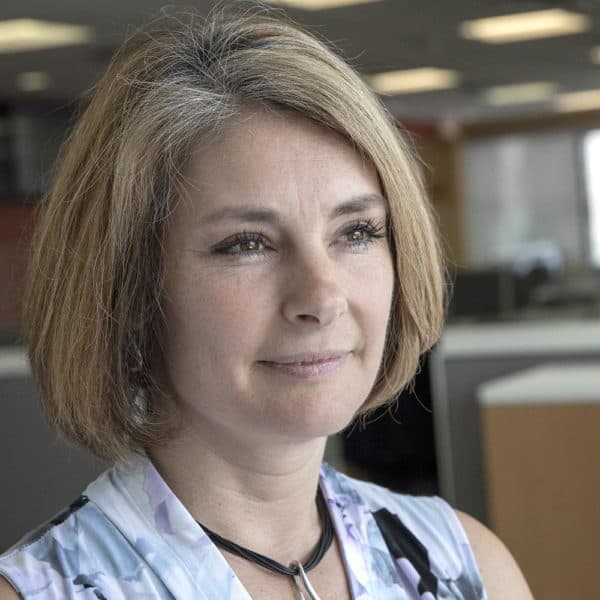 Tiziana Dearing Host, Radio Boston
Tiziana Dearing is the host of Radio Boston.