Activists Push For Reforms, Less Funding To Boston Police Department
47:11
Play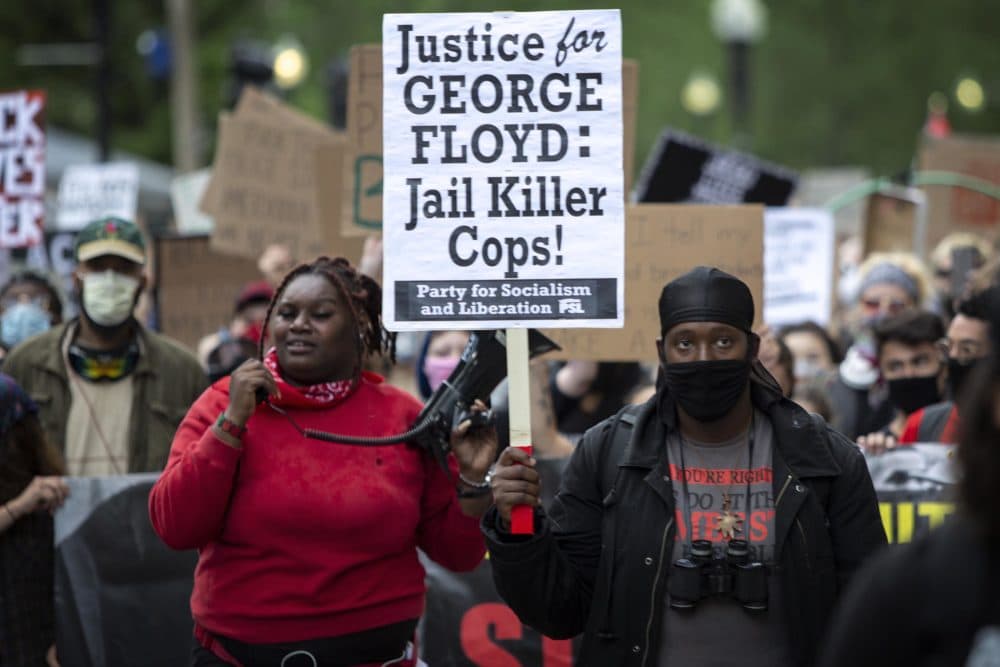 Here's the Radio Boston rundown for June 9. Tiziana Dearing is our host.
On Monday, Democrats in Washington unveiled the Justice in Policing Act of 2020. We talk about the proposal with Massachusetts Rep. Seth Moulton, who is one of its more than 200 sponsors.
The call has gotten louder in recent days to "Defund The Police." Boston Activists are calling for the city to reduce and reallocate 10% of the Boston Police Department's funding, and that's not all. We hear from two activists on proposed reforms.
We put calls to defund the police into a public policy context with Michael Curry, currently with the Massachusetts League of Community Health Centers. He is also a member of the national NAACP Board of Directors.
This program aired on June 9, 2020.