State Reps. Debate Whether Cannabis Tax Dollars Should Go To Police Training Or Equity, Or Both
Play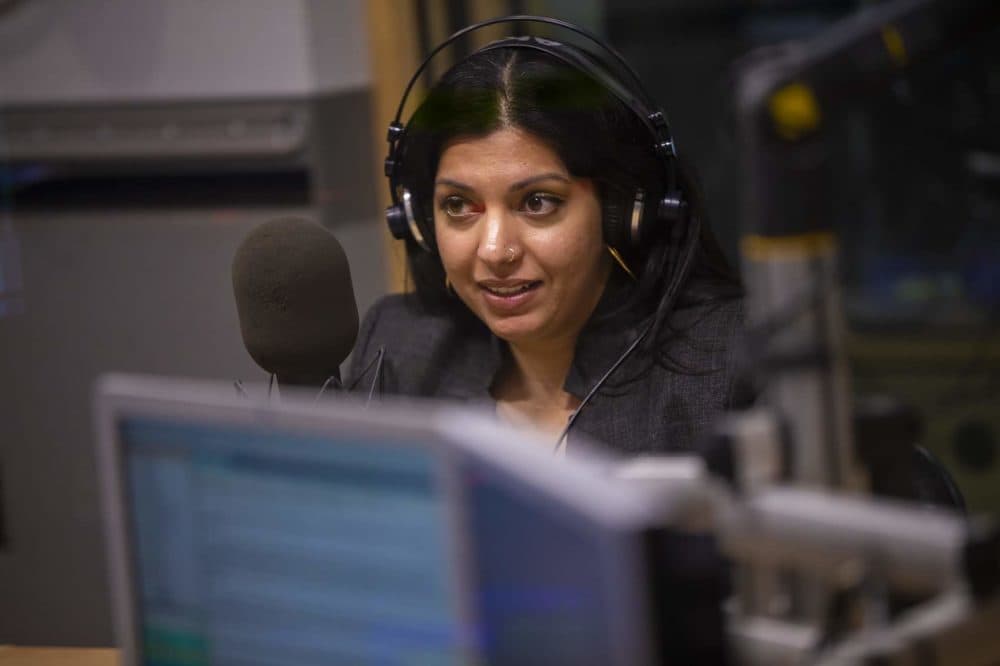 This article is more than 2 years old.
The Massachusetts House began debate Wednesday on its version of a bill to make sweeping changes to the police. The bill from the House has generated controversy — and 217 amendments from House lawmakers.
One of those amendments would divert money from the state's cannabis tax fund to police training. The proposal has led to controversy on social media.
In a tweet on Monday, Cannabis Control Commissioner Shaleen Title objected to diverting revenue to police training, before communities of color.
"I think a lot of people ... had a visceral reaction to seeing a reform bill being used to direct cannabis tax revenue to police funding before ... restorative justice for communities of color targeted by the drug war," Title said.
Title's primary focus in the committee has been on equity in the cannabis industry.
Since raising those concerns, another amendment has been added by state Rep. Liz Miranda that would divert "an equal or greater amount of money" from the fund to programming for restorative justice, jail diversion and workforce development.
"When people made clear that they felt it was an unacceptable use of that revenue, to fund police before equity ... they were heard," Title said.
State law says both priorities — police training and communities of color — qualify for a portion of the revenue from the Marijuana Regulation Fund, but so far, neither has received any, according to a report by The Boston Globe. Of the five priorities that qualify for this funding from the state, the money has only been used for public health causes.
Title said that ultimately she doesn't take issue with some money going to the police.
"The law specifically allows municipal police training," Title told Radio Boston. "That makes sense that you would follow the law, but the law also directs the revenue to those communities of color. So it really raised the question, where's that revenue?"
Interview Highlights:
On why this incident struck a chord with Title: 
"Where is that revenue that is supposed to be going to communities of color? It's been four years. Myself and community leaders and other commissioners have worked on different proposals to do equity programming, technical assistance, other kinds of initiatives that would give back to [these] communities. We've gone through the whole process. Legislators have held hearings, vetted the bills, passed them out of the relevant committee. But it looks like the session is ending with thus far no action on those bills."
On why she would be satisfied if both amendments were included in the final bill: 
"From my perspective, that is a good outcome. I think it's a good step toward making good on the promise that was made to communities of color. I think it also demonstrates that when people made clear that they felt it was an unacceptable use of that revenue to fund police before equity, that they were heard. It makes a lot of sense the way that [it] directs the revenue to police training, but also in an equal or greater amount towards equity. That seems appropriate for a reform bill."
On how this fits into the larger picture of marijuana equity: 
"It's relevant that Massachusetts voters passed the first marijuana legalization law in the nation to include significant equity measures as a key piece of the law. But, now it's four years later. We have not made much progress. We're actually lagging behind other states that have awarded, for example, $40 million in cannabis equity grants in California, or 2% of tax revenue to disproportionately harmed communities in Illinois. I think communities of color shouldn't need to wait any longer."
This article was originally published on July 22, 2020.
This segment aired on July 22, 2020.