Mass. Educators On How We Teach U.S. History
19:19
Play
"Critical race theory, the 1619 Project and the crusade against American history is toxic propaganda and ideological poison that, if not removed, will dissolve the civic bonds that tie us together [and] will destroy our country," President Trump said at a Constitution Day event last month.
With the President calling for a more "patriotic" education, we look at how U.S. history is taught in schools, how state standards are set, and how to have honest, and sometimes uncomfortable, conversations about our nation's history.
We take listener calls, and hear from N'Dia Riegler, Massachusetts History Teacher of the Year and a science and social studies teacher at the Eliot K-8 School, Katherine Tarca, director of literacy and humanities for the Massachusetts Department of Elementary and Secondary Education, and Khalil Gibran Muhammad, professor of History, Race and Public Policy at the Harvard Kennedy School, and a contributor to The New York Times' 1619 Project.
Interview Highlights
On teaching U.S. history in Mass: 
Tarca: "In Massachusetts, American history really starts in third grade. This is where we start to introduce some of the foundational events in American history and the Massachusetts framework, which, as you mentioned, defines the standards for what we expect children to learn in each grade level and really begin in precolonial times and they continue through the modern era. There's the traditional facts and figures — ... what you might think of as history — but our standards in Massachusetts really emphasize critical thinking skills and skills, like formulating questions [and] conducting research to understand what happened in the past, evaluating sources, synthesizing information. We really put a premium on those skills in the context of understanding the events in American history, because these are the skills that children will need to become participants in our democratic society when they're adults."
On deciding what to teach and how to teach it:
Riegler: "As an educator, I'm a Black woman, a mother, daughter, sister, wife, and I have many more other identities that come with me into the classroom, but as an educator and as a teacher, it's not my job necessarily to teach students what to think, but ... rather, how to think. When looking at all of the Massachusetts standards, which are really thorough, Boston Public Schools has a really great history and social studies department ... Yes, there are standards, but it's really in the delivery. And knowing the students in front of you about how you're going to hit those standards and how to make history come alive and connect to the present. Fifth graders particularly interesting because it covers United States history up until civil rights. Right? This is a history I've learned about my entire life. Of course, I bring my identities, but it's more about ... the students in front of me — where are they coming from? What is their perspective? And ... then going ... and finding resources to bring this history, you know, into the classroom."
On the 1619 Project and why it's so important to teach about slavery: 
Muhammad: "The 1619 Project set out to provoke a national reckoning and conversation about the ... misunderstood role of African-Americans in both the founding of the nation, the wealth accumulation that made America the richest country in the world, the cultural uniqueness and footprint of America's cultural industries, from music to Hollywood alongside the peculiarities of our liberal democracy by comparison to other Western European countries. We are, ... per capita federal spending, the stingiest nation relative to other countries that are European liberal democracies. We also have the largest population of people under some form of criminal justice supervision. So the 1619 Project centered the story of African-Americans and racism to help explain how it is the country came to be, how it evolved and what it looks like and how it behaves today."
"We know really well, based on some survey information largely produced by the Southern Poverty Law Center, how poorly these themes are taken up in typical U.S. history curricula, starting in elementary school through high school. We have other kinds of evidence from studies of textbooks and how they talk specifically about these issues. And we can compare in places like Texas versus California, as The New York Times did just a few months ago. How these issues are treated quite differently than textbooks themselves. So the 1619 Project sought to to have a national conversation about what's at stake in our civic education. The stories we tell about who we are as a nation."
On the role of a school in developing collective narratives about national identity:
Tarca: "One of the things that we emphasized in our state standards for history and social science is understanding the progress that the United States has made and some of the shared values that we at least purport to hold as a nation, while at the same time encouraging honest, informed academic discussions about some of the challenges that we have faced in striving to form a more perfect union — conversations about prejudice, racism and bigotry. Those issues are real in American history and shouldn't be whitewashed in the interest of telling a single story. We really believe that to develop critical thinking in our students, we're not in the business of training them in a particular ideology. We're helping them learn to think. And part of being a well-educated person, being a citizen in our democracy, is holding on to complexity. There's no one single story of America, ad we're teaching a historical narrative that's not limited to just one perspective."
Muhammad: "While I do understand the role of primary secondary educators in and weighing different kinds of perspectives, historians tend not to present history as if everybody's opinion mattered. A long time ago, political history was simply the record of what political elites said. And although they disagreed, history often bore out who was right versus who was wrong. For the past 40 years, we've had something like social history, which has much more diversity of voices in terms of how different kinds of people experienced it, and I think that's been an incredible revolution. What we see in the Trump administration in this moment is a lamentation on nostalgia for a kind of top-down, political-elite version of history, using the founding fathers as our vehicle for understanding why today we have to get back to that, but this would be akin to saying Trump's version of the world is the only version that should make it into the history books as we move forward, and that would be an absurdity. The school has to actually function as a place to engage these debates, and not simply to leave them to chance that students will figure it out on their own."
On guiding kids to understand history through the lens of present experience: 
Riegler: "When you have these conversations, different things come up. And as a teacher, you have to first and foremost be really well-informed about history yourself. We were having a discussion about the Declaration of Independence. We were talking about the Constitution. And then a student said, 'Well, I rent, so I'm giving my money to somebody else.' ... So we ended up going into this whole conversation about ... property and what it means to own property and who owns property. You know, he was like, 'Well, maybe my mom doesn't own property because she was born somewhere else and now I'm an American.' So, yes, the classroom is first and foremost a safe space because, of course, things are going to come up. But as the educator and the adult in charge, we have to know how to pivot ... and, you know, bring it back to those connections. What happened in the past is continually informing what's happening right now."
This segment aired on October 1, 2020.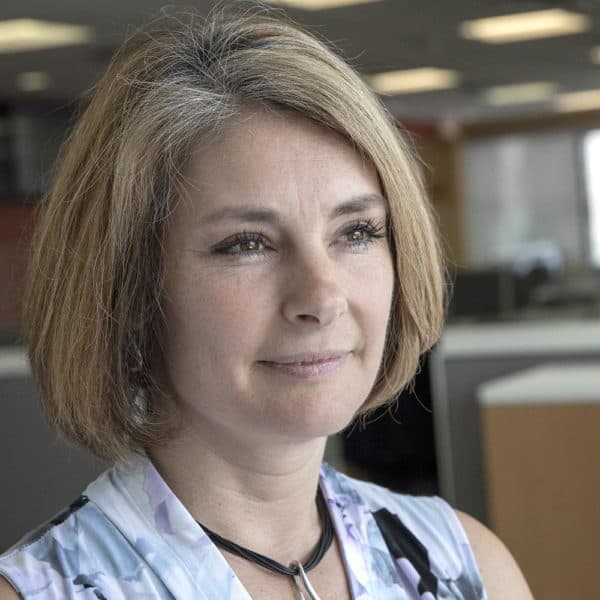 Tiziana Dearing Host, Radio Boston
Tiziana Dearing is the host of Radio Boston.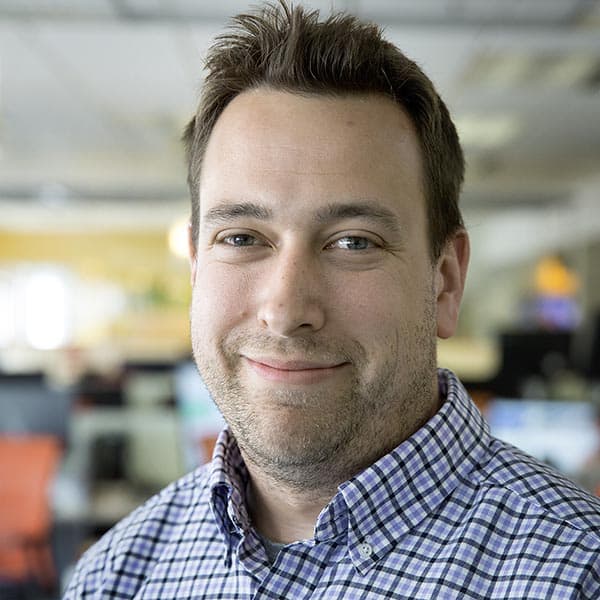 Chris Citorik Producer, Radio Boston
Chris Citorik is a producer for Radio Boston.