Vaccine Arrival Brings Hopes To Massachusetts
Play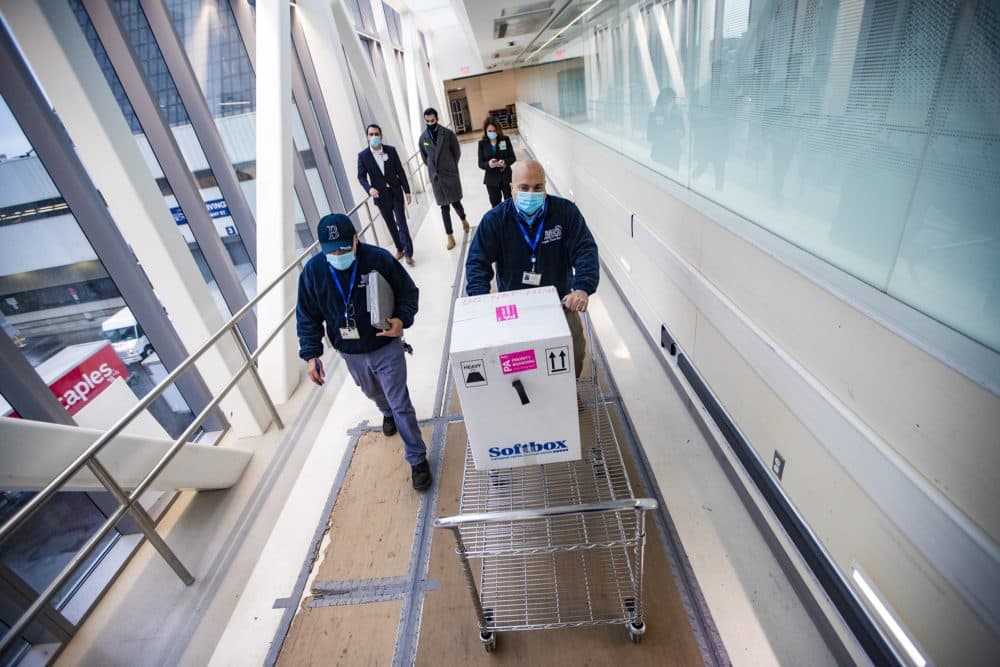 This article is more than 1 year old.
The coronavirus vaccine roll-out in Massachusetts has officially begun.
Overnight on Monday, a shipment of coronavirus vaccines from Pfizer arrived at Boston Medical Center, and more than 70 other hospitals around the state are expecting their shipments in the coming days.
We take stock of the moment with WBUR's Commonhealth Editor Carey Goldberg and Dr. Joshua Barocas, an infectious diseases physician at Boston Medical Center and assistant professor of medicine at the Boston University School of Medicine.
This segment aired on December 14, 2020.