Toast Good Riddance To 2020 With Champagne Cocktails From Home
Play
This article is more than 2 years old.
Want to say goodbye to 2020?
Our team at Radio Boston definitely does. But, just saying "Happy New Year" doesn't feel right this year. Instead, we're saying "Good Riddance 2020."
As we'll be toasting midnight from home, we called the craft cocktail supply store The Boston Shaker in Somerville to help us lean into the champagne with two special champagne cocktail recipes.
We hear from Lonnie Newburn, owner of The Boston Shaker, and veteran bartender Anthony Mottla, a cocktail consultant for the store.
Champagne Cocktail
Adapted from Imbibe! by David Wondrich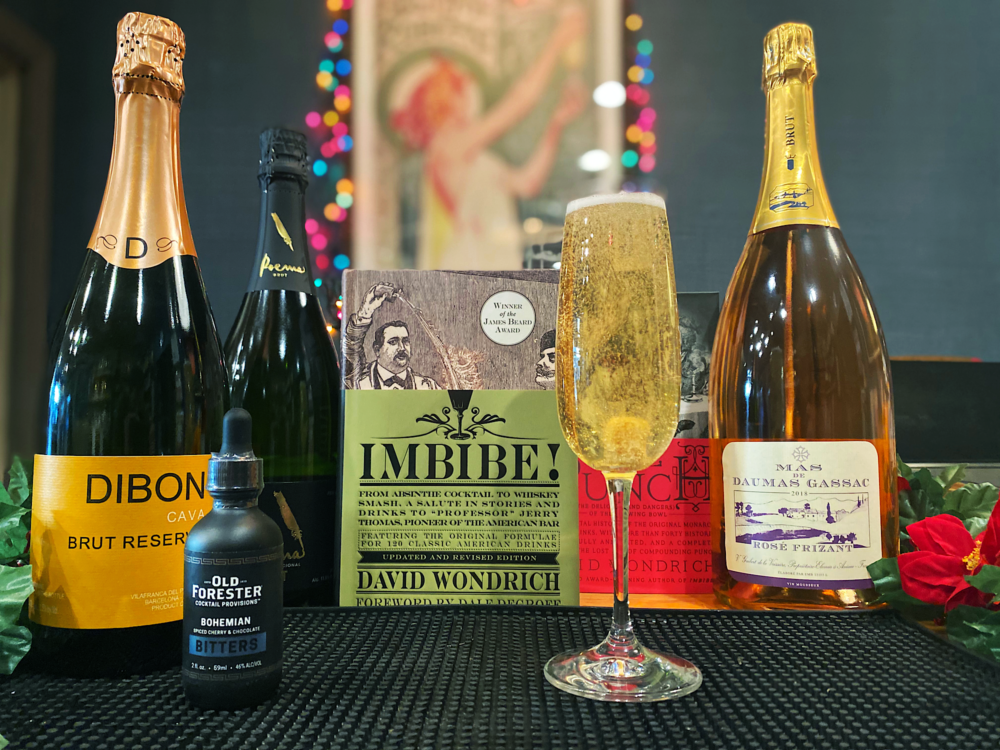 Ingredients:
Directions: Place a sugar cube in the bottom of a Champagne Flute or Coupe Glass and soak it with 4 dashes of bitters. Slowly top with champagne.
---
Twist on the French 75
Adapted from The New Craft of The Cocktail by Dale DeGroff

Ingredients:
Directions: Combine gin, lemon juice, and raspberry syrup in a cocktail shaker. Add ice and shake for about 10 seconds. Strain into a Champagne Flute or Coupe Glass and top with champagne. Garnish with a lemon twist.
This segment aired on December 30, 2020.