Wildfires Hundreds Of Miles Away Smoke Out Massachusetts
47:46
Play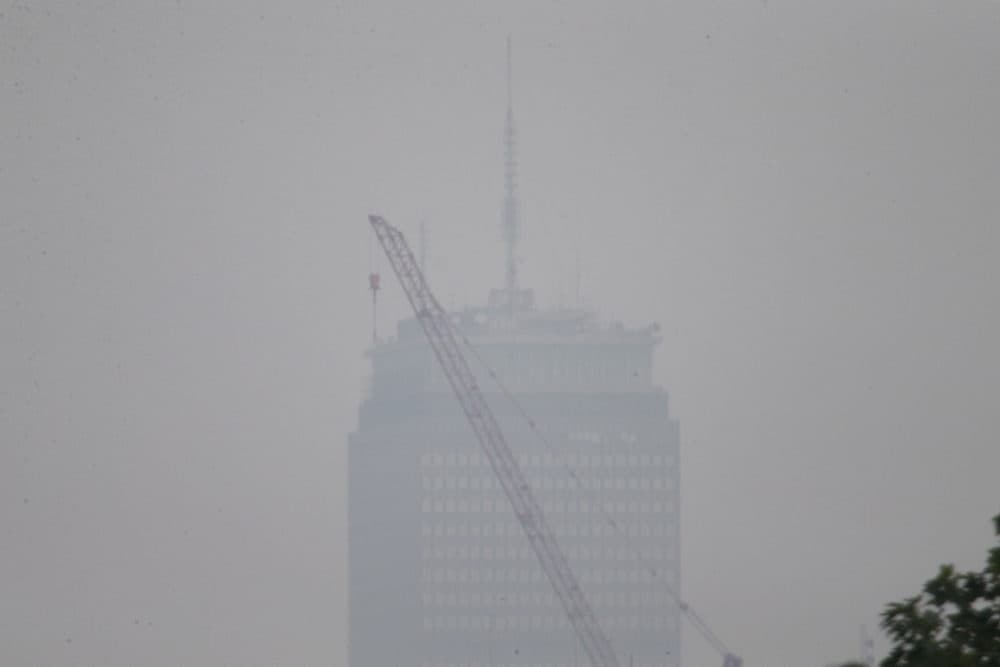 Here is the Radio Boston rundown for July 27, 2021. Tiziana Dearing is our host.
An air quality alert issued for all of Massachusetts has been extended until at least midnight tonight for parts of Worcester, Middlesex and Essex counties by the Massachusetts Department of Environmental Protection. This, after smoke from wildfires on the West Coast and Canada turned the sun red last night, and made outdoor activities iffy for some sensitive groups, such as those with asthma and older adults. We talk with Jon Levy, a Professor of Environmental Health at Boston University's School of Public Health, about what this means for the climate and our health.
Throughout the summer, we are inviting the major candidates officially running for governor to make their case to you. Earlier this month, we spoke to Republican candidate and former state representative Geoff Diehl, and Democratic candidate and State Senator Sonia-Chang-Diaz. Today, we welcome former State Senator and Democratic candidate Ben Downing.
With the delta variant getting a foothold in Massachusetts and the country, mask mandates being reinstated, and continuing questions about vaccinating kids, it's time for another edition of "Ask the Docs." We take listener calls and questions with Dr. Cassandra Pierre, acting hospital epidemiologist and an infectious diseases physician at Boston Medical Center, and Dr. Helen Boucher, infectious disease physician at Tufts Medical Center and interim dean of the Tufts University School of Medicine.
This program aired on July 27, 2021.