Provincetown Becomes Test Case For Vaccines And Delta Variant
Play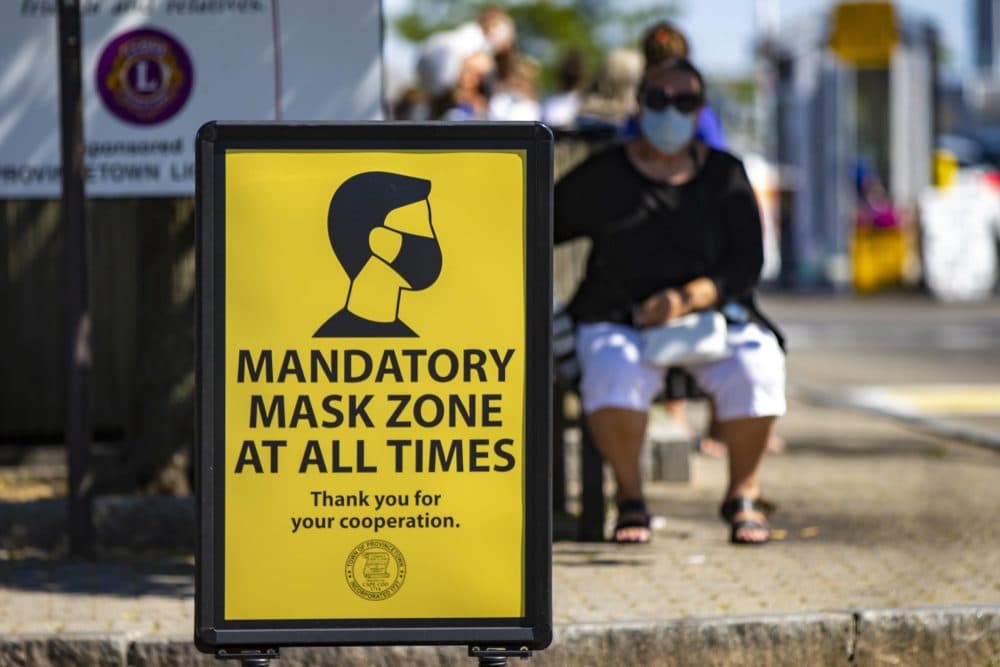 This article is more than 1 year old.
The number of cases linked to a Fourth of July COVID cluster in Provincetown continues to grow.
The latest data from the Barnstable County Department of Health and Environment show more than 900 people have tested positive for the coronavirus there, many of them fully vaccinated.
Health officials suspect the highly contagious delta variant is to blame.
The cluster has pushed the seaside town into the spotlight and is providing health officials with first of its kind data on vaccines and an evolving pandemic.
We heard from WBUR health reporter Angus Chen about what we're learning from Provincetown. Then, we look ahead with Jagpreet Chhatwal, a lead investigator of the COVID-19 simulator, which models the potential future of coronavirus infection and death based on behavior changes. He's also a senior scientist at the Mass General Institute for Technology Assessment and an Assistant Professor at Harvard Medical School.
This segment aired on August 2, 2021.