Booster Shots, Mask Mandates, And More On "Ask The Doctors"
22:52
Play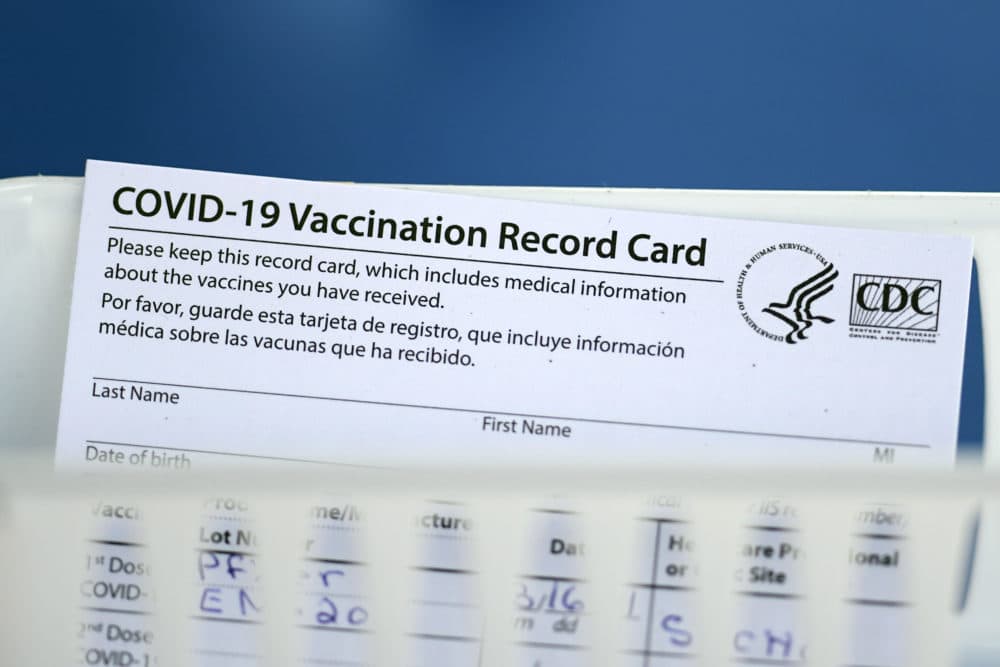 Even though the latest data from the state's department of public health shows a slight downtick in positive tests, it's still more than double the rate reported a month ago.
And Governor Charlie Baker says, the numbers here mean the Commonwealth stays the course, including the status quo on masks.
On vaccinations, the federal government is expected to announce guidance on a third booster shot for most Americans, eight months after their most recent dose. Oh and the start of school is right around the corner.
We tackle all of this and more for this week's "Ask the Doctors" conversation. We take listen questions with Dr. Helen Boucher, infectious disease physician at Tufts Medical Center and interim dean of the Tufts University School of Medicine, and Dr. Philip Landrigan, a pediatrician, public health physician, epidemiologist, and director of the Program for Global Public Health and the Common Good at Boston College.
This segment aired on August 17, 2021.