Striking Nurses At Saint Vincent Hospital Want Their Old Jobs Back
Play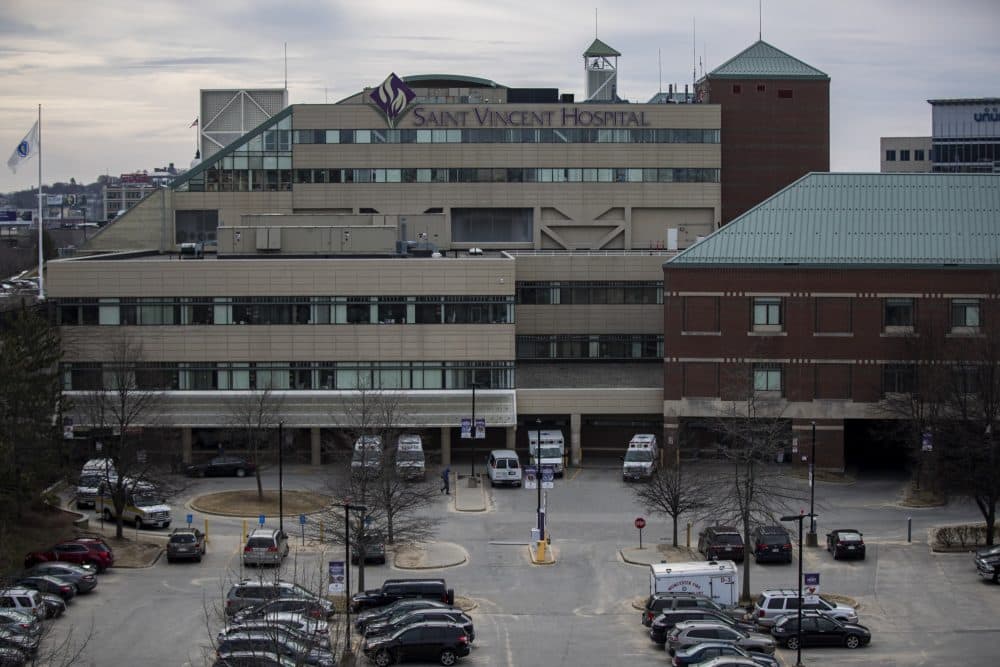 This article is more than 1 year old.
At the beginning of August, we caught you up on more than 700 nurses at Saint Vincent Hospital in Worcester, who had been on strike since March.
As of today, they are still not back at work.
Tenet Healthcare, which owns Saint Vincent, made a final contract offer earlier this month, which the nurses tentatively accepted.
But Tenet's offer does not include returning the nurses to their pre-strike positions.  While all would be re-hired, roughly 100 would have to go to other jobs, as Tenet hired replacements for them during the the dispute.  That's a deal-breaker for the striking nurses, and so the walkout continues.
With the pandemic continuing to rage, time is of the essence for everyone.
We want to dive in on this. Today, we're talking with the nurses and a labor expert. Tomorrow, we'll hear from Saint Vincent hospital and a reporter covering the strike.
We first hear from Marie Ritacco, a nurse in the post-anesthesia care unit at St. Vincent Hospital. She's also a member of the nurses contract negotiating committee and vice president of the Massachusetts Nurses Association, the union representing the striking nurses. Then, for some more perspective, we hear from Steve Striffler, the director of the Labor Resource Center at UMass Boston.
This segment aired on August 25, 2021.