Saint Vincent Hospital And Striking Nurses At Stalemate
Play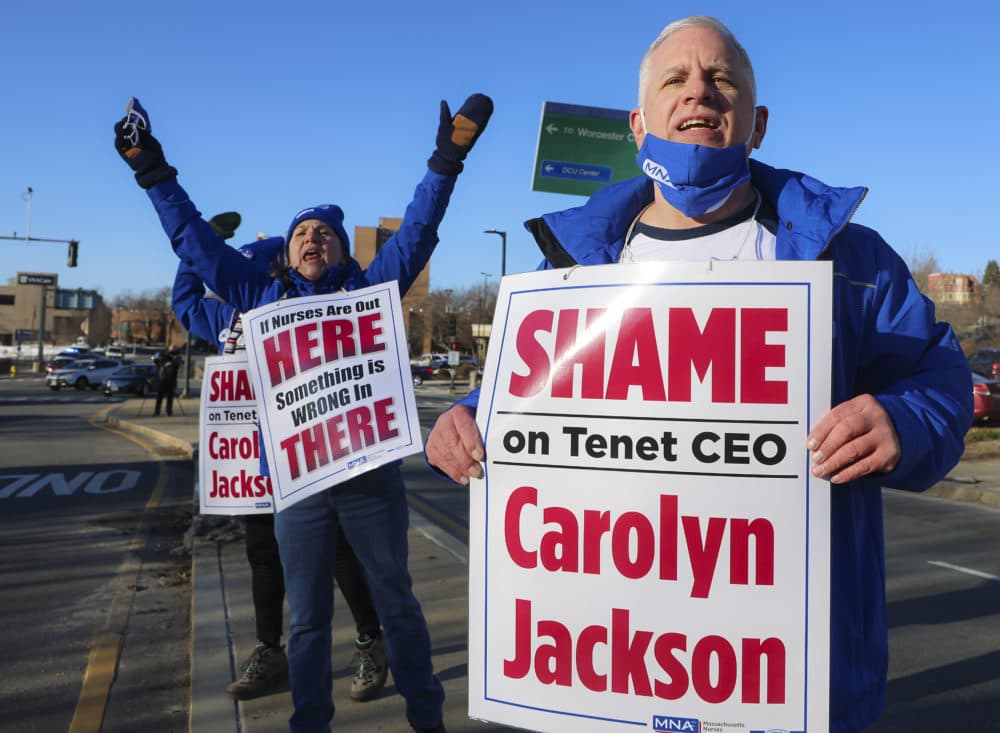 This article is more than 1 year old.
Hundreds of nurses at Saint Vincent Hospital in Worcester are still not back at work after nearly six months on strike.
Tenet Healthcare, which owns Saint Vincent, made a final contract offer earlier this month, which the nurses tentatively accepted.
But, as we heard on Wednesday, while the hospital will welcome all the nurses back, approximately 100 will not be able to return to their prior jobs. The hospital is keeping replacement nurses it hired. That's a deal-breaker for the striking nurses, and so the walkout continues.
That a hospital and nurses are engaged in the second-longest nursing strike in Massachusetts history while a 100-year pandemic continues to rage is remarkable.
On Wednesday, we brought you one of the nurses bargaining on behalf of the union. Today, we hear from hospital leadership.
Carolyn Jackson, CEO of Saint Vincent Hospital, joins us to talk through the hospital's perspective.
This segment aired on August 27, 2021.