Let's give 'em pumpkin to talk about! From recipes to creating a jack-o'-lantern
Resume
Nothing says October quite like scooping out the goopy, sloppy guts of a pumpkin, and then creating a jack-o'-lantern masterpiece, just in time for Halloween.
We take listener calls as we ask our experts how to pick out the best pumpkin, create a jack-o'-lantern with "a soul," and how to enjoy the fruits of your labor — literally — through delicious pumpkin seeds or a tasty pumpkin soup.
Our pumpkin panel consists of Merisa Kouvo, field manager for Shelburn Farm in Stow; Joe Gatto, local chef, culinary instructor and host of "From Scratch" on Pluto TV; and George Nickolopoulos, long-time master carver with the Jack O' Lantern Spectacular at the Roger Williams Park Zoo in Providence.
Interview Highlights
On the different kinds of pumpkins used for baking versus eating:
Merisa Kuovo: "So in terms of the baking pumpkins, most people usually go for a sugar pumpkin, which is usually a smaller one. It's more sweet in flavor versus the larger pumpkins that you typically use for carving. However, you can still eat the larger pumpkins. It's more of like a sheet pan sort of a thing where you would bake it similar to what you do with butternut squash. But most people tend to go for the sugar pumpkin for baking.
"As long as it doesn't have any like rotting patches, pumpkins are all unique in the way that they look, in their weight and things like that. So really, you know, they're all going to come out with a really similar taste. I would say, whichever one speaks to you, it will all be fine."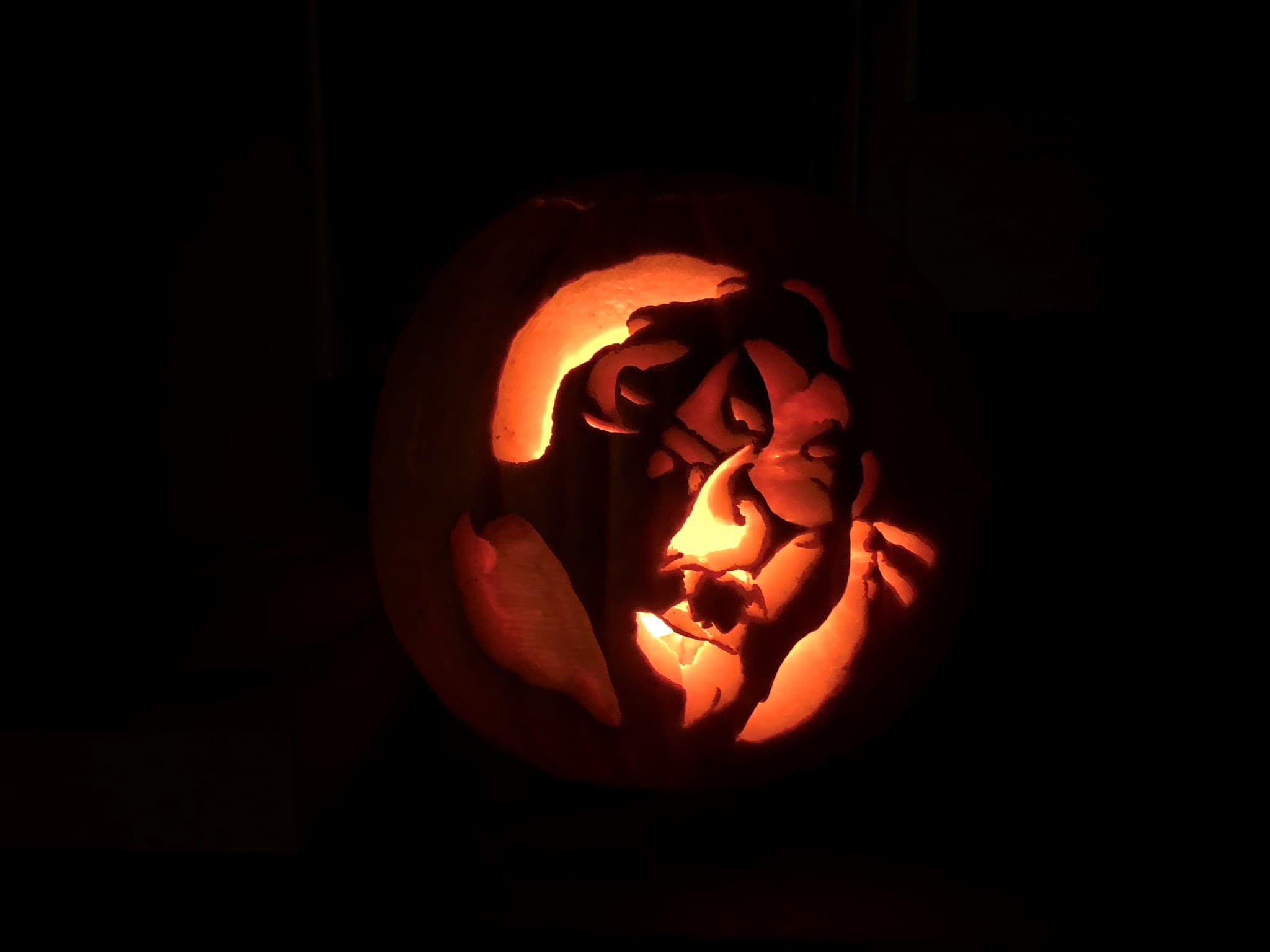 On how to get roasted pumpkin seeds just right for pumpkin soup:
Joe Gatto: "For pumpkin seeds, my big suggestion is once you get them out and you clean them to put them on parchment paper, not paper towels, put them on parchment paper and leave them out overnight. They dry out, and when you roast them, they roast much better because it's not having to get all that water off and you'll get a much crunchier pumpkin seed. We just did it on Saturday, worked like a charm. And then we all watched Poltergeist."
"A roasted pumpkin soup with fried sage leaves and toasted pumpkin seeds. It's really, really luxurious. I love that soup. It's simple. I love that it's so fall and just the deep, rich flavors with the crunchy little pumpkin seeds and that fried sage just adds that little oomph."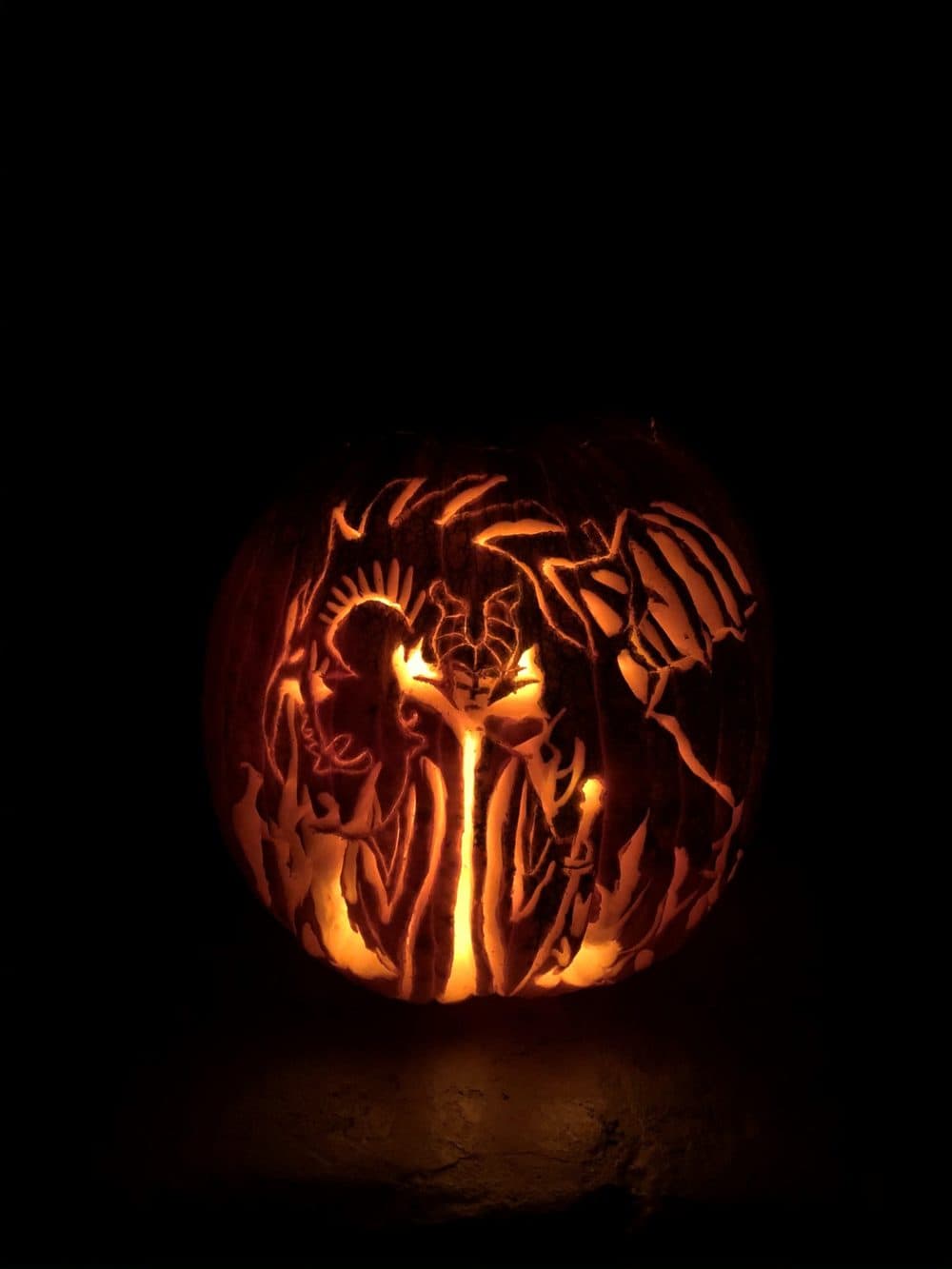 INGREDIENTS:
· 1 (3 to 3.5-pound) sugar pumpkin seeds removed and quartered
· 4 cloves of garlic in the skin
· 1 large yellow onion skin removed and quartered
· 4 tbsp olive oil- divided
· Kosher salt and freshly ground black pepper
· 5 cups homemade or store-bought chicken broth stock- (you can use veggie stock if desired)
· 1/2 cup heavy cream
· 10 fresh sage leaves
· ½ cup toasted pumpkin seeds
DIRECTIONS:
1. Preheat oven to 425 degrees. Place parchment on a baking sheet and lightly oil
2. Place pumpkin, garlic and onion onto the prepared baking sheet. Toss with 1 tbsp olive oil and season with salt and pepper, to taste.
3. Bake in the oven for 40-45 minutes, or until pumpkin is fork-tender. Stir ingredients halfway through cooking. Remove from oven and let cool slightly and then remove pumpkin and garlic skins.
4. Heat remaining 1 tablespoons olive oil in a large stockpot over medium heat. Add pumpkin, garlic and onion, and cook, stirring constantly for 2 minutes. Add chicken stock.
5. Bring to a boil and then immediately reduce the heat and simmer for 10 minutes. Puree with an immersion blender and then slowly stir in heavy cream. Taste and re-season with salt and pepper if necessary. If you like it a little thinner feel free to add a little more stock.
6. Heat up small sauce pan with 2 Tbsp of olive oil. When hot drop in sage leaves and fry until crispy. About 30 seconds to a minute. Drain on paper towels
7. Heat up small fry pan over medium heat with no oil and toss in pumpkin seeds. Stir and move around constantly until toasted. About 1 to 2 minutes. Do not leave untouched they will burn!
8. Serve yummy soup and top with toasted pumpkin seeds and fried sage! Enjoy!
On the most impressive pumpkin carving he has created:
George Nickolopoulos: "The pumpkin that stands out in my carving career was on a 400 pound pumpkin. I did the entire interior of St. Peter's Basilica from the perspective of the entry way. An eight hour pumpkin is a serious effort, I agree. That took me four days to do."
"So pumpkins that we do generally, once they're gutted, we're lucky to get between five and seven days out of that pumpkin. That pumpkin took me four days, but that was just painting and then carving the exterior. In that carving technique, I didn't actually completely penetrate the thickness of the flesh. The deepest parts of the carve were likely only a quarter of an inch, and that remained unguarded until right before it went out on the pumpkin trail at the Jack-O-Lantern Spectacular."
This article was originally published on October 26, 2021.
This segment aired on October 26, 2021.