Bedford doctor makes sci-fi a reality, with device NASA hopes can diagnose diseases in space
Play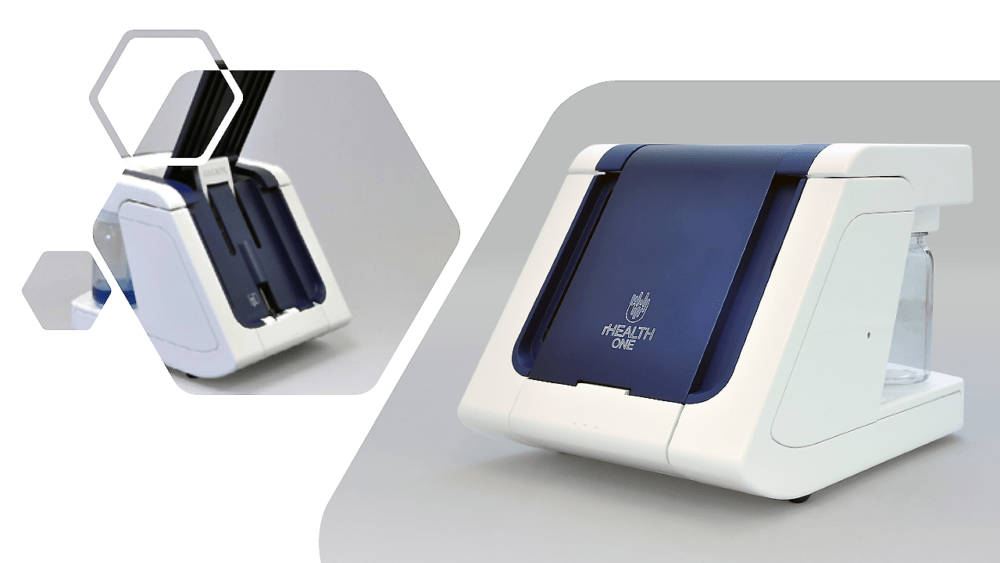 Science fiction often transports people into new worlds full of gadgets and high-tech solutions to our everyday terrestrial problems. These solutions can often feel so futuristic and far away that it's difficult to imagine them becoming real.
But, as Star Trek fans may remember Captain Jean-Luc Picard famously saying, "Things only are impossible until they're not."
Dr. Eugene Chan has spent the last decade bringing a piece of technology largely seen as a work of science fiction to life. As founder and CEO of rHEALTH in Bedford, Mass., Chan created a real-life version of the "tricorder," a fictionalized medical device depicted aboard the original Star Trek series' Starfleet USS Enterprise.
He joined WBUR's Radio Boston to talk about his award-winning invention, officially called the rHEALTH ONE, which analyzes hundreds of diseases with just one drop of blood. The handheld device was launched into space in February to be tested by NASA astronauts at the International Space Station.
Below are highlights from their conversation, which have been lightly edited.
Interview Highlights
On what his invention does to track astronauts' health: 
"The rHEALTH [ONE] is a blood analyzer that is able to take a drop of blood by astronauts in space, and it's able to diagnose heart disease, radiation exposure, bone loss — all these things that you would experience in space."
"Essentially, you take a drop of blood, you get a panel of lab values, and then there's actionable information that comes from the other side of it. There's also this autonomous health that provides that insight, like a medical doctor would to basically tell you what to do — because in space, there are no physicians."
On how an interaction with a patient treated with frequent blood draws sparked his idea for his invention:
"There was this one particular moment when I was at Mass General. There was one patient who had HIV and Hep-C, and being the physician and training overnight, it's 3 in the morning, and this patient needed specific lab values in order to save their lives. And I was not able to get the blood drawn by a phlebotomist. I tried myself. I searched for veins pretty much everywhere in the body, and after about an hour and a half, I was able to get a small sample of blood from the foot, which is the least obvious place to get a sample."
"From that, basically there was a profound question, 'How come healthcare can't be easier?' If you can't get the information, I can't treat the patient, and you're not going to get as good health care."
"... in space, there are no physicians."

Eugene Chan
On sending the device into space: 
"I got word that they're really going to send it to space — the project managers from NASA came and visited and basically broke the plans to me in person. And that was already pretty darn amazing, but I didn't believe it."
"The actual day of the launch, I brought myself, my family, we all went down at Wallops Island, down in Virginia, and we watched the rocket launch the rHEALTH ONE to space. And frankly, it was the most amazing thing I'd ever experienced in my life."
On bringing rHEALTH technology back to earth:
"Now that I've shipped the rHEALTH [ONE] off to space, the next focus is to take this technology and physically mass produce it so that is at a cost low enough that every family, every household can get access to it, just like they would an iPhone."
This article was originally published on April 14, 2022.
This segment aired on April 14, 2022.