How to create a sustainable budget that works for you in 2023
Play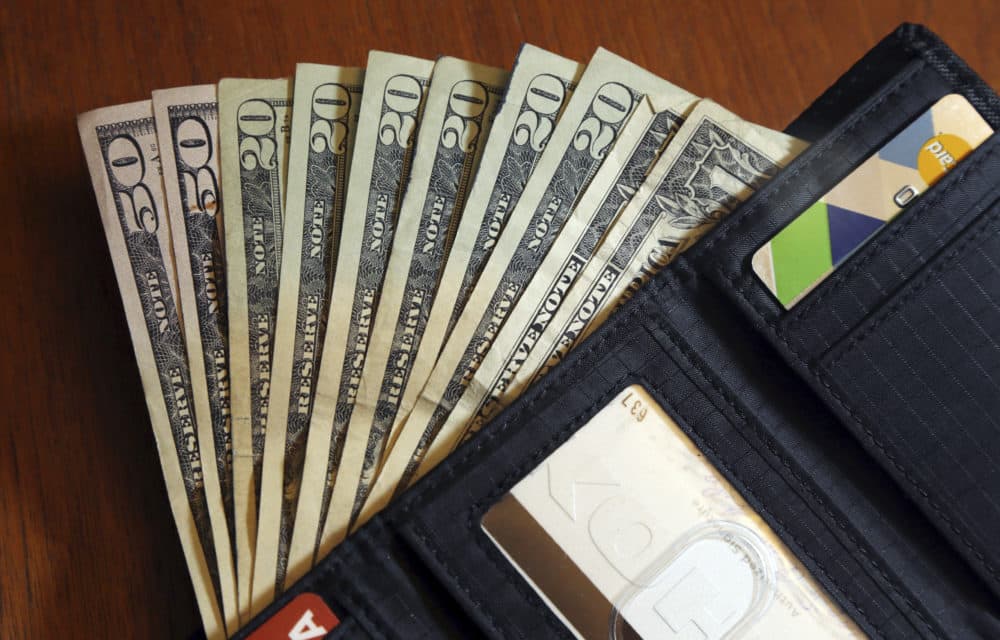 In our latest "Budget Boston" series, we learn the ins and outs of creating a budget that works for you in order to achieve your financial goals in 2023.
Ancel Tejada, program manager of Financial Empowerment at the Massachusetts Association for Community Action, joined Radio Boston to discuss tips for budgeting and sticking to a budget. We've gathered some common questions and answers for you below.
Budgeting Q&A
Where do you start when creating a budget?
"The best thing you could do and the first thing that I always recommend is know your base," says Tejada. "So you got to look at where you're at at the current time."
Tejada says after roughly establishing your income, the next step is to look at your spending.
"What are your daily habits of spending and else? What does your spending look like?"
Tejada went on to explain that analyzing your spending habits per paycheck helps determine what your base is. From there, a budget can be created.
"Obviously, we have your necessities and we have your wants and we know what you need to buy," Tejada says. "I want to know what you're spending your extra cash on and things like that ... I gather a lot of information to kind of give you the best advice."
How do you track spending to discover your spending habits?
There are a number of digital tools you can use, online bank statements, credit card statements, app, etc.
"There's plenty of apps that you could definitely use out there now to keep track of all your spending," says Tejada. "There are some of us that still like pen and paper. They like to jot down [expenses], write it down. I create an Excel worksheet and I give it to them and say, 'Hey, when you leave the home and you come back, please write down everything...' You have all types of tools that can help you go ahead and play this detective [to look into your spending habits.]"
Can you accomplish financial goals while you have debt?
Tejada says you can as long as you're making strides to rid yourself of the debt.
"You can have [debt] as long as you're making progressive payments towards it, you can always achieve your goals."
Is all credit card debt bad?
"I personally think it is," says Tejada. "There's a big conception that, you know, you could do certain things ... maybe you put it out for an education purposes or something like that. But I believe that credit cards are one of the things that weighs you down the most. So I try to stick away from it. Although you do need credit card debt ... when you're in different stages of your life and building your credit."
"In general, credit card debt is definitely not something that you want."
This segment aired on January 12, 2023.