Red Sox Clinch, Pats Fizzle
22:27
Play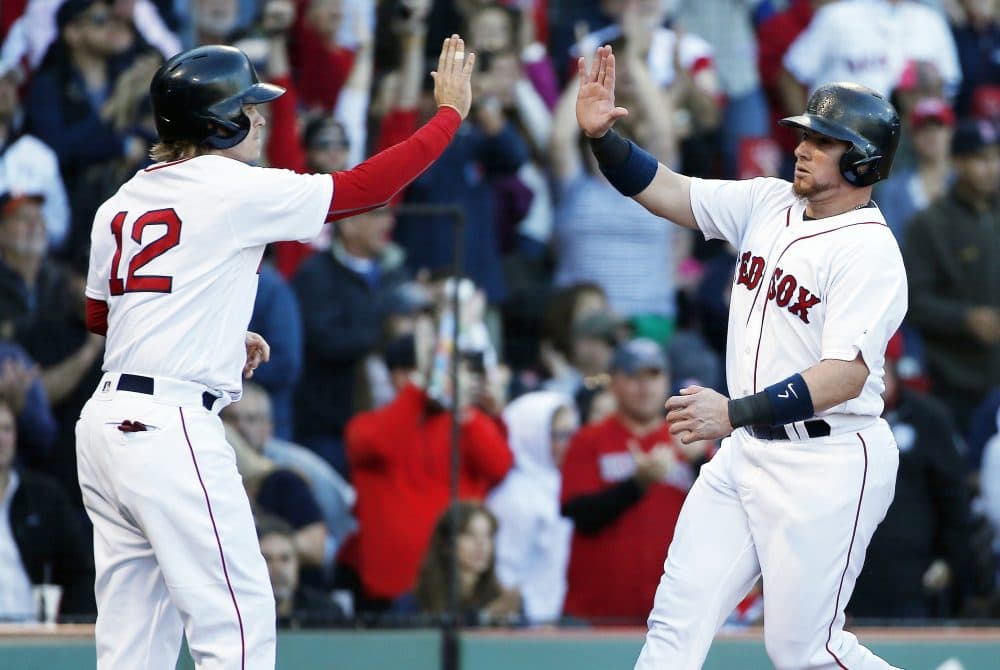 In the premiere episode of Season Ticket, a new podcast from WBUR and The Boston Globe, Chris Gasper (@cgasper) welcomes two guests to discuss the prospects for the Red Sox in the playoffs and the Pats' poor performance at home against the Carolina Panthers.
Guests
Interview Highlights
On the Red Sox clinching the division this year versus last year
Dan Shaughnessy: I thought it was so much better on Saturday than it was last year. I was in New York last year, Joe Kelly gives up the Grand Slam, Kimbrel walks the bases loaded. They had this hideous defeat and it was one of the rare times both teams were celebrating at the same time. The Yankees had a dogpile out there. They weren't making the playoffs so that was their moment. The Red Sox [clinched despite the loss and] said, "what do we do? OK we'll open the champagne." This time they went out on the field. They outright won the division with a game in hand.
On David Price's role heading into the playoffs
Chris Gasper: It was a back to back situation for David Price. We had not seen that yet. It was the third time he'd pitched in four days. He ended up throwing a total of 59 pitches over those three days. That's the type of usage you're going to see in the playoffs. And for all that they were saying about being able to use him like Andrew Miller was used last year for the Cleveland Indians, I think you need to test that out before you just do it in the playoffs, particularly with the guy who's been a starter. So not only did they clinch that game, but I think they were able to build some confidence and momentum for the way they're going to have to play and the guys that they're going to need to perform in the postseason.
"[The Red Sox] are not as good as Houston, but they can be in a short series."

Dan Shaughnessy, on how the Red Sox stack up against the Astros
On the main concern for the Red Sox going into the ALDS against the Astros
Chris Gasper: I don't know if they have enough offense to keep up with Houston.
Dan Shaughnessy: Well they get shut down by mediocre pitching all the time and they're going to be facing better than mediocre pitching now. So you're just going to have to hope that guys that have had uneven years to a degree—Betts, Hanley—get going during the playoffs. Hanley has a pretty good record in the playoffs. He's pretty much impervious to pressure. So that plays in your favor at this point. But yes they need to be at the top of their game because their regular game offensively is not as good as Houston's regular game offensively. But it comes down to the notion that it can be in a short series.
On who's to blame for the Pats' defensive miscues
Ben Volin: You have to turn to the new piece in Stephon Gilmore. He just always seems to be in the neighborhood when they have these breakdowns.
Chris Gasper: He looks lost in translation, he does. But at some point yesterday, I was like, this is on the coaching staff now.
Ben Volin: We absolutely have to take a hard look at Matt Patricia and the coaching staff. At some point, we have to sit here and say, well, they're not coaching it well enough. You have to wonder, coming off this offseason, if everyone's attention is where it needs to be. You have a coaching staff and players who won the Super Bowl in dramatic fashion. They've been told all summer how brilliant they are and how great they are. Stephon Gilmore signs for $65 million. Malcolm Butler, his contract this offseason, is that distracting? There are all these things kind of swirling around the team right now and with how poorly they're playing I think it's absolutely fair to question if the motivation and the attention to detail is there right now.
"These are just mental errors. The hallmark of the Patriots program is being able to fix these things."

Ben Volin on whether the Pats' defensive miscues are fixable.
On whether the Patriots' errors are fixable
Ben Volin: Not to sound like the ultimate homer here, but I do think it's fixable. Again, it's not like these are players that have no business playing in the NFL. These are guys with Pro Bowls on their resume. They're all pretty much in the prime of their careers right now. So these are just mental errors. This is the hallmark of the Patriots program, being able to fix these things. But coming up here with a short week and facing a tough offense in Tampa Bay with the DeSean Jackson and Mike Evans and O.J. Howard and Jameis Winston—it's going to be difficult trying to fix these things in just three days.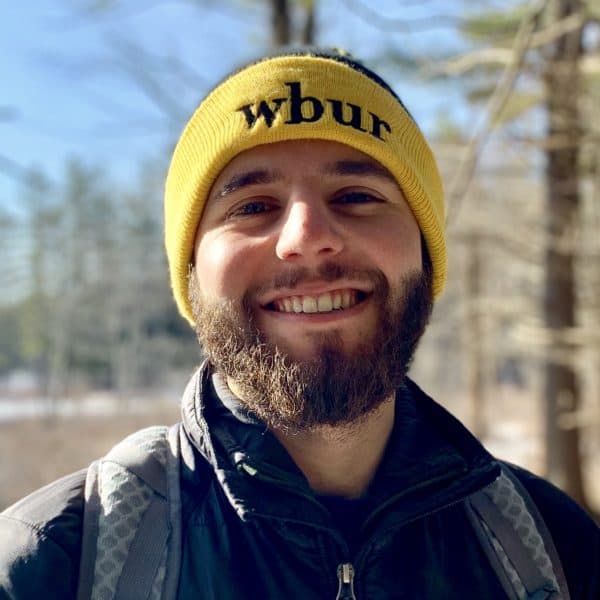 Josh Swartz Producer, Podcasts & New Programs
Josh is a producer for podcasts and new programs at WBUR.