Devin McCourty Shares Inside Stories Of Patriots' Season
32:10
Play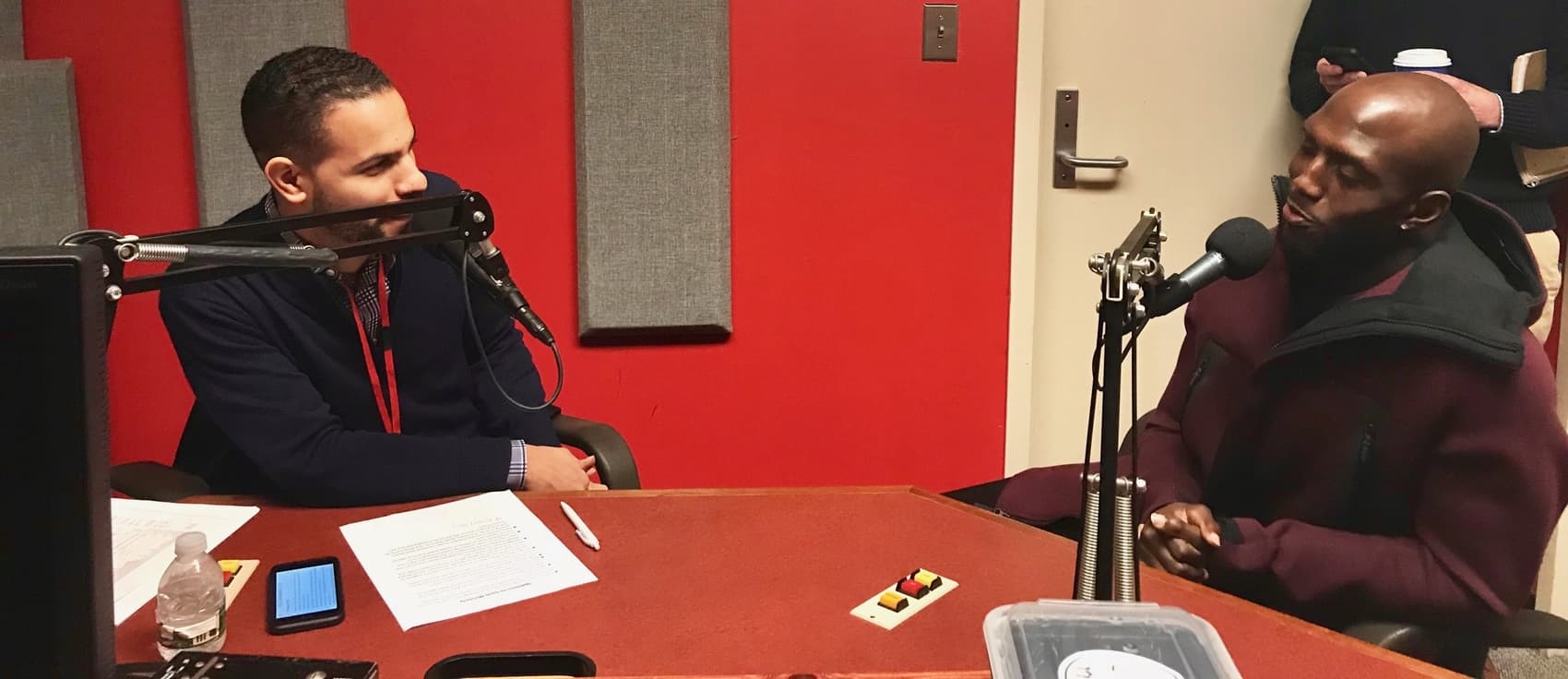 In today's episode of Season Ticket, Devin McCourty, Pro Bowl safety for the Patriots, joins host Chris Gasper (@cgasper) to chat about the Patriots' season, his twin brother who also plays in the NFL, and his leadership role in response to President Trump's controversial NFL comments.
Guest
Interview Highlights
On sharing social media accounts with his twin brother, NFL player Jason McCourty
Devin McCourty: Some people get angry. We get the angry Tweets like, "This is stupid. Why do you guys share Twitter? Why do you guys share Instagram?" We keep it simple—Mom wanted it. Mom wanted us to do a lot of things, even if we don't play together, that would align us together. Whether that's off the field when we do marketing stuff, our charity work is together, so it just fit that our social media would be together. And it's actually been pretty cool to see what we can do in our outreach together on social media. And we have a lot of fun with each other's fans, whether it's him talking trash about the Patriots or me talking about him not winning many games in Tennessee or Cleveland.
"We have a lot of fun with each other's fans, whether it's him talking trash about the Patriots or me talking about him not winning many games in Tennessee or Cleveland."

Devin McCourty, on sharing social media accounts with NFL player and twin brother, Jason McCourty
On the Patriots defense's drastic improvement since the start of the season
Devin McCourty: I think anytime you get new guys, a new season, it's automatically harder communicating. Especially when [the media] sees someone cut loose and wide open, everyone's instincts are like, "Well, someone blew the coverage." ... But, I think a lot of [our improvement] was just us playing better football and playing together. It's so many things coming together that we kinda knew would take time ... When you're supposed to go 16-0, there's not supposed to be any time where you need to get better and improve. People expected us to come out of the gates right away and be this unstoppable machine ... After we lost that Carolina game, the sky was definitely falling. I'll give it to guys, we came back and we just said, "Let's go guys, there's no tomorrow right now. We just gotta put everything into it." And I think that's just hard work ... I think you're seeing that pay off and that's why we've been able to be productive over the last seven games. As Bill [Belichick] would say, it wasn't a magic potion or pill that we took to fix all the problems.
On Bill Belichick's message to the Patriots after games
Devin McCourty: The thing that I've learned, and I have tremendous amount of respect and admiration for, is how he's always able to have a good feel for what the team needs ... I still remember in 2014, we lose to Kansas City—I think it was like 41-14—and everyone's expecting Bill to rip us. And he comes in the locker room after the game and is like, "I'm proud of the way we fought today. We fell short but if we fight like that for the rest of this season, we'll be OK." ... That was just him having a great understanding of what he had in the locker room ... But he's always like that. You could win a ton of games and you think everything is going well and he'll be totally disappointed in the way you played ... It's always that balance with him that I think is the reason why he's been so successful and, if you buy into that as a player and as a team, for whatever year you're in, you have a chance to be successful because he understands how to win in this league.
"When you're supposed to go 16-0, there's not supposed to be any time where you need to get better and improve."

Devin McCourty, on the Patriots' slow start to the season
On why the Patriots continue to get better as a team
Devin McCourty: It's a sense of urgency. Everyone says that but, last year, we're running hills the day before we leave to go to the Super Bowl. [Some people say], "Well, no, everyone should be resting and getting ready," and we're still running these hills and we're still conditioning once we get to Houston. So, it's that mentality of there's always more room to improve no matter what you've done or what anyone else thinks that you can do.
On being surprised at how little the media actually knows about football
Chris Gasper: Are you astonished at how little the media really know about football?
Devin McCourty: When I first got to the NFL, I definitely was. I thought there were some requirements to know some things about football ... Now that I've been here for a while, I've had conversations with different people, usually off the record, and we'll talk about something and I'll be like, "Damn, they really don't know any of this stuff. [They're] just out here going off Madden." But Madden actually probably could help a lot—you can get the basics done.
On athletes being activists and Trump's controversial comments about NFL players earlier this year
Chris Gasper: I think a lot of times people forget that there are human beings under those helmets – you guys don't exist just to play football ... People don't always take positively to athletes as activists. I think you guys experienced that this year at that game against the Houston Texans, which came a couple days after President Trump had made some comments about NFL players who decided to kneel during the National Anthem as a way to bring attention to racial inequality and police brutality. You're a captain; a lot of guys came to you after that and were wondering what should we do? How did you approach that situation and how did you ultimately make the decision that you guys are not just athletes, but you are citizens and you wanted to express yourselves as U.S. citizens before that game?
Devin McCourty: It was a different type of thing when that came up, just to be in the locker room and, like you said, being one of the older guys, being a black guy on the team and a lot of players coming up to you. My whole thing was, I feel a certain way but I don't want guys to do something just because I felt it. I thought it was important to feel how a lot of guys felt ... We had chapel that night, were we talking about how we felt. I thought that was probably the best part—when we got in the chapel and guys just opened their hearts up to see a bigger picture and not just sit there with anger on their heart.