Bob Ryan On Gronkowski's Suspension And An NBA Player's Perplexing Last Name
16:36
Play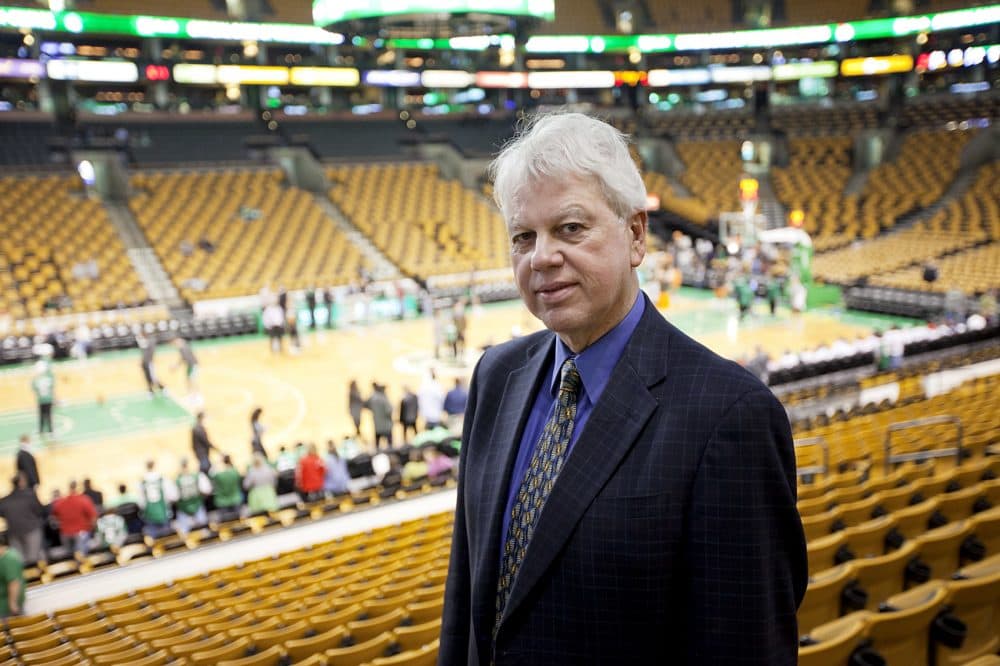 Today on Season Ticket, Boston Globe columnist emeritus Bob Ryan joins guest host Joe Sullivan (@GlobeSullivan) to discuss a few issues for the streaking Patriots and impressions from the Celtics as they beat the Milwaukee Bucks Monday night. First, they debate the suspension handed down from the NFL to Rob Gronkowski following his cheap shot in Buffalo on Sunday and the shouting match between Tom Brady and offensive coordinator Josh McDaniels. Then, the two discuss a few of the Eastern Conference's brightest young stars, Kyrie Irving and Giannis Antetokounmpo.
Guest
Interview Highlights
On Rob Gronkowski's one-game suspension following a late hit Sunday
Bob Ryan: He deserved to be suspended and I would not have been surprised if he had suspended for two games. And I have no idea if Roger Goodell or whomever took into consideration the fact that the game two weeks down the road [December 17th at Pittsburgh] is of vast importance, not only to the Patriots and the Steelers, but, in a sense, to the league.
Joe Sullivan: I don't think the NFL officials have enough power during the course of a game. When do they eject people? It never happens. And how is this not an eject-able offense? ... When a player does what he did, he should be ejected from the game. And, if you get ejected from the game, it's automatic—you miss the next one.
Bob Ryan: What bothers me is I always view [Gronkowski's] best as the best tight end play in the history of the league. I believe that firmly ... And, on top of which, he's a lovable lunkhead ... This is out of character.
"I worry about Brady sometimes, that he's not some alien that's been airlifted in from planet Xenon"

Bob Ryan
On Gronk's apology
Bob Ryan: If he had just issued a pro forma apology, "Oh, I'm sorry. I lost my head, I hope I didn't hurt him. This is a regrettable. I'll never do anything like this again. Period." That was the apology he should have issued. Not the apology, "Oh, I was frustrated!" ... No! Stop it. Nothing that's happened to you—a little tug of a sleeve, a hold—is comparable to what you did to a guy who's an innocent victim here, because your real target was the referee, in theory. Not Tre'Davious White, who did nothing vicious, nothing harmful to your physical person—only to your ability to catch that one lousy pass. There's no defense. [If he had] just shut up after he said, "I'm sorry, I'm sorry" [it] would have been better but he made it worse.
Joe Sullivan: It's so out of character for a Patriots player; they're not even able to do celebrations after touchdowns and, yet, he loses his mind and does this. I'd be interested to see what the behind-closed-doors punishment is for Gronk from the team itself for doing that.
On Tom Brady's confrontation with offensive coordinator Josh McDaniels
Bob Ryan: Didn't bother me at all. I like Brady showing humanity. I worry about Brady sometimes, that he's not some alien that's been airlifted in from planet Xenon ... I want him to be a human being. That's ok, every six years he goes off against an O.C. That's fine. He did it with Bill O'Brien in 2011. As long as Josh McDaniels can take it, that's fine. I don't think we should read much into that other than, "Hey, Tom's human." I'm glad to know that.
Joe Sullivan: What if another player had done the same thing? For example—and he put this out on Twitter yesterday—what if Odell Beckham had done that to the Giants Offensive Coordinator? ... I think it's a double standard. That, for Brady, it's, "Oh, he's being competitive and he's being fiery." And when Odell Beckham does it, it's, "He's a thug, He's a punk. He's not a team player."
On how talented Milwaukee Bucks' All-Star Giannis Antetokounmpo is
Bob Ryan: He's approaching, dare I say it, LeBron territory—at least in the range of offensive skill. He's an extraordinarily good ball handler at 6-feet-11, he can shoot from the outside, he's devastating going to the hoop, he's an excellent passer—that's pretty much the LeBron offensive package. And he's got competitive spirit. What he did last night [against the Celtics] is save a game from being a rout and making it a very competitive game to where there was doubt by taking it over completely by himself. The Celtics are basically helpless against him. He had 37 one other game against them this year and goes off for a casual 40 last night. He's fantastic.
On the possible of seeing Milwaukee in the Eastern Conference playoffs
Bob Ryan: Milwaukee is dangerous ... they're a threat for a 3-seed in this conference and they're good. [Khris] Middleton is a good player and they added [Eric] Bledsoe, who's a very dangerous offensive player. That's a good 1-2-3 offensive punch. You have to outscore them. [The Celtics] don't have a physical matchup. The one guy that is their queen-on-the-chess-board defensive player is Jaylen Brown. In general terms, he guards everybody from point guards to big guys, but [Antetokounmpo] is a handful.
Joe Sullivan: So this will be a test of the Brad Stevens genius if they meet them in the playoffs and have to play him, possibly, seven straight games.
Bob Ryan: Yes, it will, and that's why playoffs are so fun because of the coaching machinations and the adjustments and so forth. They've seen Milwaukee three times already and I think they're happy they have those three games in the bag.
"You can see now that he has things to offer that weren't available to him as long as LeBron had the ball."

Bob Ryan, on Kyrie Irving
On Kyrie Irving being a star
Joe Sullivan: The other thing I love about this matchup [Celtics vs. Bucks] is the shootout mentality between Giannis and Kyrie Irving. We saw it last night where Kyrie seems to want to rise to the occasion on these types of things.
Bob Ryan: Kyrie Irving is a star. When you have a virtuoso talent such as he has—very few guys in the history of the league go in that category where they can do whatever they want, when they want—they have to learn how to calibrate their virtuosity, both psychological and physical ... I worried about this when he came—I didn't know what his mindset was. I wondered what motivates him. What is this all about? Why is he leaving LeBron? And he's never really specifically addressed it, it's been allusions. You can see now that he has things to offer that weren't available to him as long as LeBron had the ball.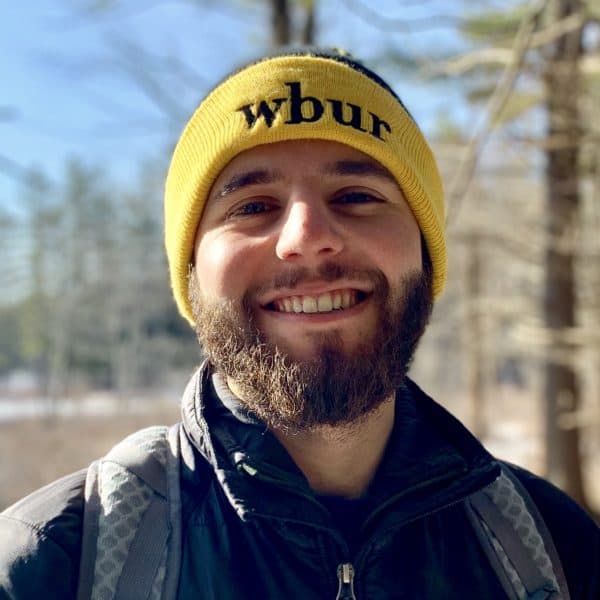 Josh Swartz Producer, Podcasts & New Programs
Josh is a producer for podcasts and new programs at WBUR.