Fantasy Football 2017 In Review
24:36
Play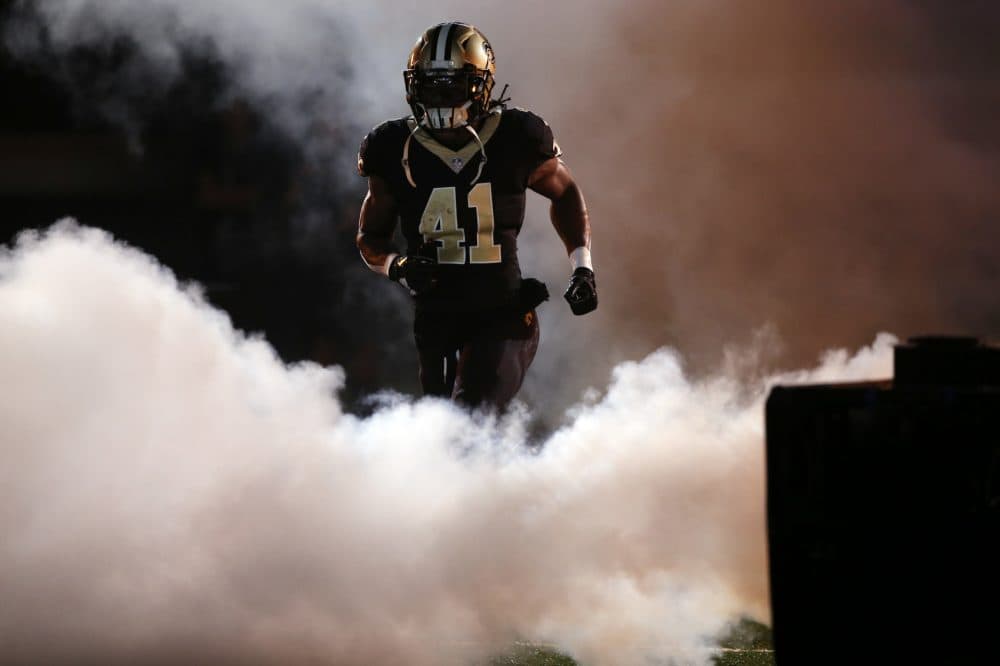 In today's episode of Season Ticket, guest host Scott Thurston (@globethurston) and fantasy football writer Ed Ryan look back on an injury-riddled 2017 fantasy season and debate the biggest surprises and busts. Then they give an early preview of who to look out for next year and weigh in on the recent phenomenon that is daily fantasy sports.
Guest
Interview Highlights
Biggest surprises
Ed Ryan: The biggest surprise early was Kareem Hunt of the Kansas City Chiefs. He started off big in that opening night game against the Patriots on Thursday night. The Patriots are at home, they're raising the banner, and even from a gambling perspective, you know what to do: you bet on the team at home on opening night that's raising the banner. All of a sudden, Kareem Hunt goes bonkers and everyone's wondering who is this guy? [Then] you get this guy on the [New Orleans] Saints, he also went bonkers: Alvin Kamara ... [Adrian Peterson] is unhappy, I think, because he went there knowing [Mark] Ingram was the man, but then all of a sudden the touches that he thought he was going to get, they're giving them to Kamara and then he starts exploding. The third biggest surprise for me was Alex Smith, who is Hunt's quarterback in Kansas City. He started strong, has finished strong, [even though] just like the Chiefs he dipped in the middle. He ended up with more fantasy points than Tom Brady, who would have ever predicted that?
Biggest busts
Scott Thurston: I got one right off the top: Marcus Mariota. I just expected so much more from this guy, the Tennessee quarterback. He was coming off an injury last year, he broke his leg late in the season, but he's so talented and I had such high expectations for him this year in that offense and he just didn't deliver.
Ed Ryan: I hesitate to say he's a total bust, but I drafted Julio Jones in the first round. He's not a bust, but he has not been what I needed him to be ... A.J. Green did not have a good year either with everything that went on in Cincinnati with injuries and stuff—also, a first-round receiver ... Mike Evans same thing, and the quarterback situation there — [Jameis] Winston is overrated and then they go to [Ryan Fitzpatrick] and he's not going to get you the ball where you need it.
On big-time quarterbacks being injured
Scott Thurston: This was also the year of the damaged quarterback. What a year for star players going down. You can just run down the list, starting with Aaron Rodgers.
Ed Ryan: Andrew Luck was rostered in everyone's league. You thought, a month, six weeks, two months—never happened ... The really big one was the emergence of Deshaun Watson with the Texans ... It's crazy, [Watson] was so good he turned Will Fuller into a fantasy stud ... Carson Wentz was a guy I wanted to get in the 10th round and I missed him by a round. He was someone I didn't value enough and I should have.
On running back studs you should look for next season
Scott Thurston: In this era in the NFL of backfields-by-committee, where there's more than one guy who is racking up fantasy points, there really aren't that many guys who are three-down backs who are going to get you a ton of fantasy points and are reliable every week.
Ed Ryan: When you look ahead to next year, there are a handful of guys that you just described who will get 20-25 carries and will catch the ball a little bit, too. Those guys are going to be drafted in the first round ... We're looking at Le'Veon Bell of Pittsburgh, David Johnson of Arizona who was out this year with an injury ... Ezekiel Elliot, who returned Sunday off a six-game suspension ... Todd Gurley with that Ram's offense and the rejuvenated Rams is probably a first-round guy ... If Tennessee ever unloaded Demarco Murray, is Derrick Henry a first-round back? He might be ... Leonard Fournette, a man-child in Jacksonville ... and then if we look to the NFL draft, the first name that I think of is Saquon Barkley of Penn State. He might come into the league on a team that wants to run the ball.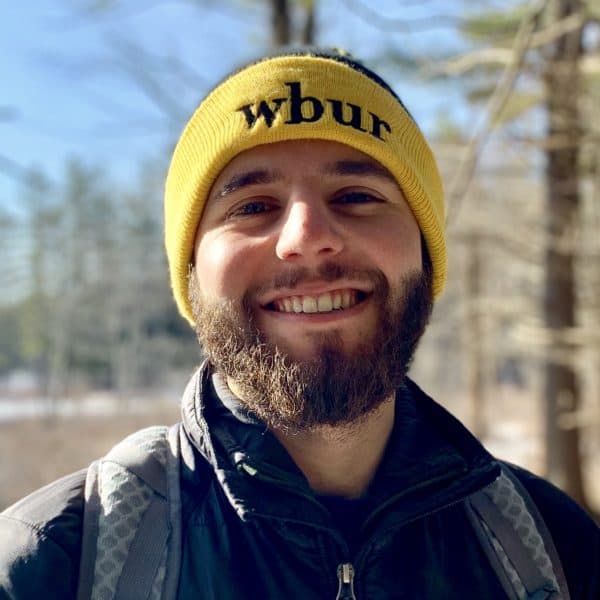 Josh Swartz Producer, Podcasts & New Programs
Josh is a producer for podcasts and new programs at WBUR.