The Remembrance Project: Francis Tenny
02:56
Play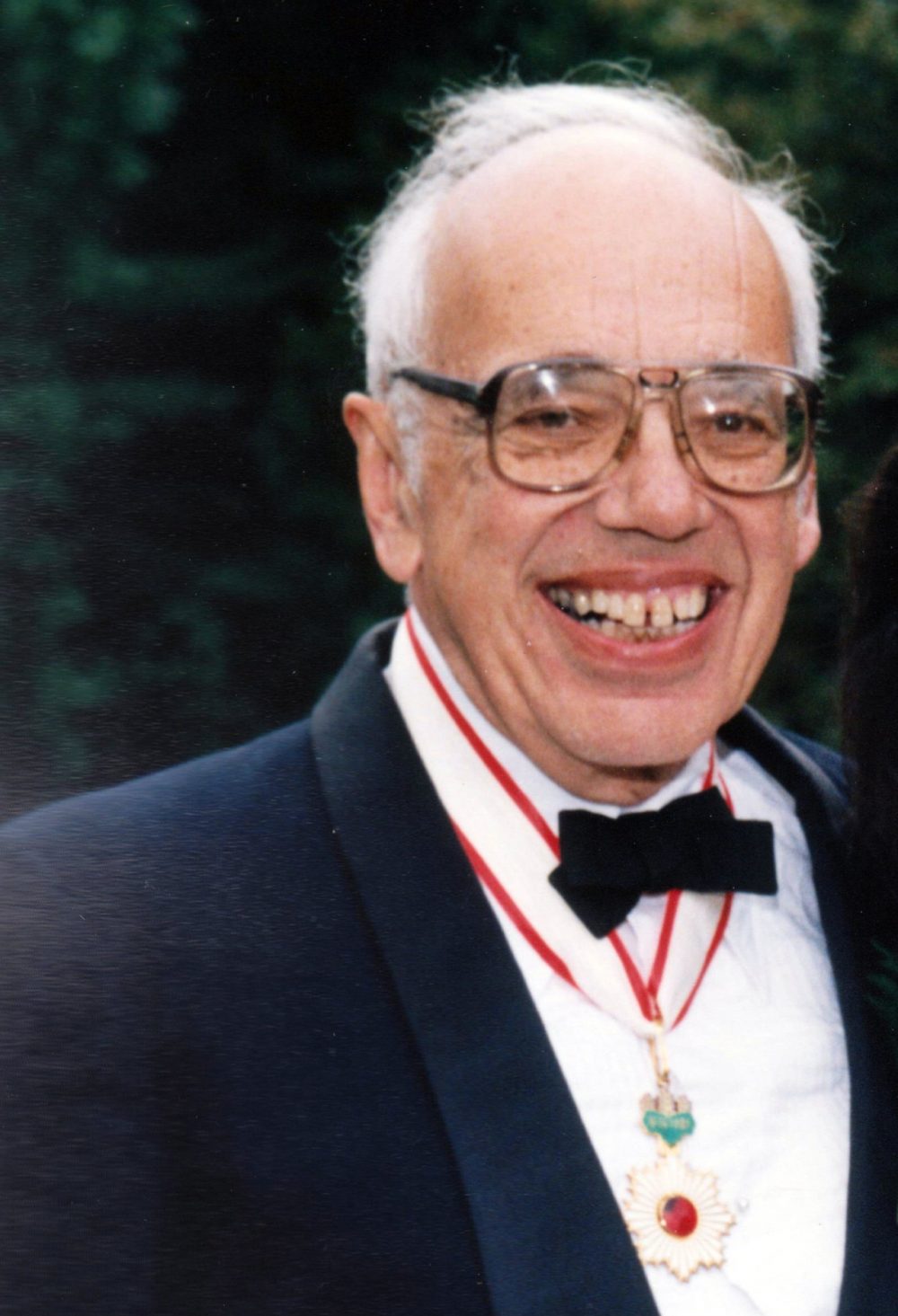 This article is more than 6 years old.
Francis Tenny died April 5 in Exeter, New Hampshire. He was 93 years old, and so humble that acquaintances might have known him more, at first, for his love of Ogden Nash than for his role in breaking Japanese naval code during World War II. "If called by a panther," he used to say, "don't anther."
Until he was about 10, Frank lived with missionary parents in Japan. When both of them died, he was sent to live with a grandmother in provincial upstate New York. This was a foreign land — though he did meet his future wife there, at a wedding. He was 12 and she was five. He was wearing his first pair of long trousers.
The announcement of Pearl Harbor came while Frank was in the middle of a college rehearsal for Our Town. Immediately, he applied and was accepted into the Navy Language School. Almost as quickly, he was drafted — into the Army. In New Delhi, he spent his days in traditional service (he never could shoot straight). Then, from 10 pm until Reveille at 5, he translated intercepted Japanese radio transmissions, about enemy maneuvers and ship locations. "We sank that ship," he'd say sometimes, recognizing a name in the news a few days later.
Thirty years in the Foreign Service followed, living throughout Asia and back in his beloved Japan. Along the way, he had three children and two grandchildren, who meant everything to him after his own early losses. He had a genius for gently solving diplomatic dilemmas. Once, after President Nixon opened relations with China, a group of Chinese acrobats arrived to perform at The Kennedy Center. International flags lined the center in inclusive fashion; there was one for Taiwan, but none for Communist China. This was a global catastrophe in the making. "How long," said Frank, the thoughtful pragmatist, "how long has it been since all these flags were taken down and cleaned?"
The paradox of his allegiances was never a problem. Frank belonged to two countries that fought bitterly. He helped one he loved to victory, returned to live in the other, which he also loved, and then in the end came back to the United States. In 1986, Japan awarded him their Order of the Rising Sun for his diplomatic and cultural work. In 2002, the United States bestowed the Knowlton Award on him for his military intelligence work. Worlds came together when he wore his Japanese medallion to the American ceremony.
---
Did you know Francis Tenny? Share your memories in the comments section.
---

The Remembrance Project

---

WBUR