Meet The 10-Year-Old Syrian Refugee Rep. Moulton Invited To The State Of The Union
Play
This article is more than 7 years old.
When President Obama delivers his final State of the Union address Tuesday night, Ahmad Alkhalaf will be in the audience. For the 10-year-old, Capitol Hill is a long way from home.
Ahmad is originally from Syria. He and his mother, father and seven siblings lived in a village outside Aleppo. His father used to build houses there.
A couple of years ago their home was bombed, so the family had to flee to a refugee camp. Then, after a few months, Syrian government forces dropped a bomb over their tent. Three of his siblings were killed and Ahmad lost both of his arms.
What transpired after that is the stuff of dreams. Ahmad and his dad got a medical visa and moved to Sharon, Massachusetts, six months ago.
In November, Ahmad wrote a letter to President Obama to ask him to help other children still left in Syria. That letter came to the attention of U.S. Rep. Seth Moulton. And he's the reason that when the president delivers his State of the Union address Tuesday night, Ahmad will be there, along his father, as Moulton's guest. Nadia Alawa, the founder of the New Hampshire-based group NuDay Syria, is acting as their interpreter.
WBUR's All Things Considered host Lisa Mullins spoke with Moulton and Ahmad, with Alawa as the interpreter, when they visited a studio on Capitol Hill Tuesday.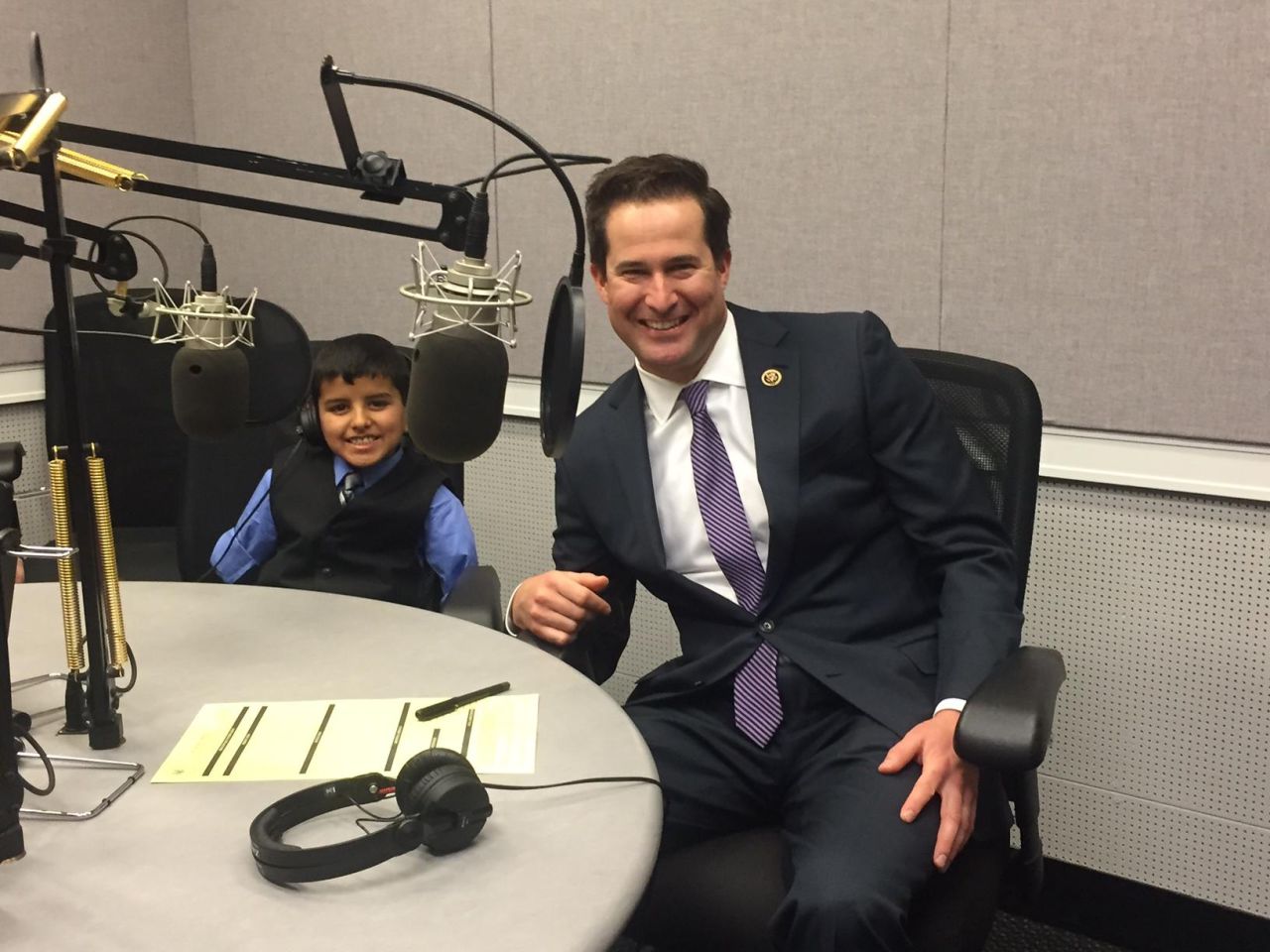 Interview Highlights:
On how he feels after being wounded and losing family members in the bombing:
Ahmad: I was thinking that if I get really sad or if I get really angry, it's not going to bring back my siblings. It's not going to bring back my arms. So I decided to be happy.
On going to President Obama's final State of the Union address: 
Ahmad: I'm very excited about being there. I also hope that [President Obama] will pay attention and that we can help all the other Syrian children that need help, that have lost their arms and other limbs and that are hurting. I want everybody to know that we should help the starving children inside Syria.
On why Moulton invited Ahmad and his father to Obama's address:
Moulton: I think it's important that we put a human face on the refugee crisis in Syria. We've talked about it so much, with often quite terrible rhetoric, in the presidential campaign and other places. But at the end of the day, these are real people — people like Ahmad, someone who lost his arms in a tragic air strike and yet isn't just thinking about himself. He's thinking about his fellow Syrians, his siblings, the other people who are suffering every day under ISIS and the [Syrian] regime. America is in a position to help. We shouldn't turn our backs.
This segment aired on January 12, 2016.