Wellesley College Names Paula Johnson Its First African-American President
Play
This article is more than 7 years old.
Paula Johnson, who teaches at Harvard Medical School and is chief of women's health at Brigham and Women's Hospital, has been named the new president of Wellesley College.
Johnson will be the first African-American to lead the liberal arts college for women. The school made the announcement in a press release Thursday.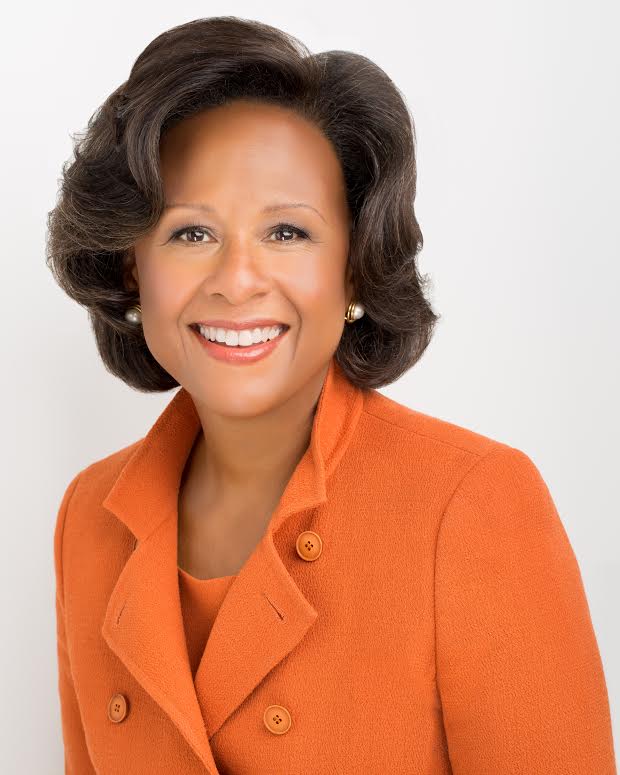 Johnson grew up in Brooklyn, New York. "Back then, it was called Flatbush," she said. "Now, it's called Prospect Lefferts Gardens. It's the other, the non-fancy side of Prospect Park."
Johnson's mother was a school secretary and found the best public schools for her daughters. It was seeing her grandmother's depression that motivated her to become a doctor.
She went to Harvard at the age of 16, then Harvard Medical School. She's on the faculty there now and on the faculty of the Harvard School of Public Health.
Johnson delivered a TED Talk three years ago that has more than one million views. In it, she talks about her specialty: disparities in the way men and women respond to diseases and to treatments.
"Now, we know that women are more likely to experience the symptoms of fatigue, sleep disturbance, pain and anxiety compared with men, and these symptoms are often overlooked as symptoms of depression," she explained in the video. "And it isn't only depression in which these sex differences occur, but they occur across so many diseases."
Here's the full TED talk:
Today, Johnson leads a center at the Brigham and Women's Hospital that seeks to determine why these differences occur. She believes her career has prepared her to address critical questions at an all-women's college.
"How do we ensure that we create the healthiest environment possible so that when our students leave us and enter an ever-increasingly complex world, they are not only educated in the most traditional sense, but they are also leaving with a healthy body and a healthy mind," Johnson said. "And I think when you think about all three of those, that is what launches our next generation in the most powerful way."
Johnson will take over the presidency of Wellesley from Kim Bottomly. Under Bottomly, Wellesley announced it would admit any students that identify as women. Wellesley also intensified its efforts to include more high-achieving low-income students.
About 2,300 undergraduates attend Wellesley. Sixty percent of its students are either not white or not American. Non-Hispanic blacks make up 6 percent of its student body.
Johnson is thinking about how her medical career experience — seeing few African-Americans in positions of leadership — can help students at Wellesley.
"It's already committed to diversity, equity, inclusion, but as we think about even deepening those commitments -- how do we bring my life lessons to my leadership here at Wellesley?" she said.
Johnson says she's committed to diversity at Wellesley.
"And really thinking about not only maintaining and expanding our student diversity, but also really thinking about our faculty and how they do or don't mirror our student body," she said. "And what are our opportunities to ensure that this amazing school also be a real pipeline for faculty as they develop through the ranks?"
Johnson says that means both recruiting and retaining a diverse faculty.
As Johnson prepares to take over the presidency of Wellesley, she's thinking about how to broaden Wellesley's role in the world: "How can we influence and impact women's education beyond our borders?"
Johnson takes over on July 1.
This article was originally published on February 11, 2016.
This segment aired on February 11, 2016.