Cambridge Rindge And Latin Seniors Turn Tough Life Experiences Into College Essays
This article is more than 5 years old.
This is the time of year that's seared into the mind of most anyone who has applied to college and had to compose the dreaded college essay.
So spare a thought for high school seniors these days. They've had to synthesize 17 or 18 years of life into just a few paragraphs — for example, about a person they admire or about a life-changing experience.
At Cambridge Rindge and Latin School, teacher Kim Parker tries to make crafting these essays a little less daunting.
"The goal of helping kids with their college essays is to validate their experiences and then transfer those experiences from what they know into something that makes them attractive to schools," Parker says.
Students in Parker's honors college writing course come from a wide array of cultures and incomes. That drew us to her class. We wanted to find out what aspect of their lives these students chose to write about for their college essays. Below, find four excerpts (with our additions in italics).
---
Cinthia Marques
Every time I think about my mom's behavior, I make an excuse for her. There was a time that she lost control and started hitting me. I justified it by telling myself that she was only doing it because of how my dad had treated her in the past. He abandoned her right after she got pregnant with my sister, in a new country where she didn't know anybody. ...
I've remembered my mother at her best. But I feel a numb pain inside of me and I know that even then, she acted inappropriately — not intentionally, but the scars are there. [On] August 16 of 2015, I finally decided to cure those scars, to put an end to a cycle of violence I knew too well. That day, my mom and I got into a fight because I missed an appointment at my new school. She started to bring up past experiences, which made her angrier and brought her to a point of hitting me and kicking me uncontrollably. Having had enough of my mom's erratic behavior, I ran upstairs and called the police.
Cinthia and her sister were taken out of their mother's home. They now live with their uncle.
I love my mom, but it was not safe for me and my sister to be there. So even though I was afraid, I made the hardest decision I've ever made: to leave. This decision has impacted my life in many ways, to the point where I felt like giving up, like it wasn't worth living anymore. But here I am, writing this essay, hoping that I will be able to go to college and become the great psychologist I've always wanted to be. I see myself as a very strong young woman, and I wish that someday I will be able to go back to my mom and help her get better.
Marques has been accepted to UMass Boston, Framingham State University and Westfield State University. She is waiting to hear from UMass Amherst and Fitchburg State University.
---
Ivan Norman
As I was walking to the Harvard train station in the afternoon on a cloudy day, a police officer stopped me as I was walking by. He was white, wore sunglasses, and had a crossing guard vest.
"Hey, man," he said.
He looked me straight in the eyes. "Did you get home safely last night?"
"Yeah. I got home just fine." I decided to go with the flow, because I knew for a fact that this could go south at any moment. He got even closer to my face and pointed at me.
"We saw you last night on Rindge Ave. stealing a kid's bike. You better admit to it, because if I find out you're lying, you'll be in even more trouble than you already are."
"I didn't take anyone's bike. I wasn't even at Rindge Ave. I don't even live in North Cambridge."
He looked at me suspiciously and with frustration. "You look exactly how they described him. They can't be wrong. What's your name? Your address? School?"
He looked at me and then the description on his piece of paper. "I guess you can go," he said.
I walked away as he looked embarrassed. I was aggravated. This was the first time I was actually stopped just for being myself. I thought that maybe this was just a onetime thing, despite my friends telling me otherwise. Is there something wrong with me? Is it how I dress, a 5-foot-9 African-American male? There's no way it could have been my hands in my pockets, could it have?
Norman says something similar happened not long after that. He was standing in line at a drugstore with a friend, when, he says, a security guard approached and accused him of shoplifting. Again, a portion of his essay:
"Just show me what's in your pocket!" he demanded.
I released a frustrated sigh as I took everything out of my pockets. "My keys, my wallet and my phone," I said blandly.
"Back pockets," he ordered.
"One dollar and thirty cents, and an old receipt from CVS," I said, as I showed him what I had. "I didn't take anything. Come on. Let's go."
As I passed the scanner, the alarm went off. BEEP! BEEP! I forgot. I usually bring my computer with me when I go to work, and recently it has been going off in a couple of stores.
"Ohhh. OK. So it was in your bag now?!" said the [guard].
I took out my computer, handed it to my friend outside the store and walked through the scanner again without the alarm going off. The guard looked perplexed as we left. Even after I proved to him that my laptop was what made the alarm go off, I couldn't shake the feeling that the guard is still suspicious of me.
My friends told me about how they have been racially profiled before, and at first I trivialized it. I thought it was just a mistake by the officer that profiled them and how there was no way that I would ever be subjected to it. However, when I was accused by the authority, it hit me. "An honest mistake" is such bull. I'm pretty sure it's not an honest mistake that an authority figure walks up to me, an African-American male, with the assumption that I must have stolen something.
Norman has been accepted to Worcester Polytechnic Institute, UMass Lowell and Wentworth Institute of Technology. He is waiting to hear from UMass Amherst and Syracuse University. 
---
Shucheng Zhou
Zhou hails from a remote town in China. Her parents didn't complete middle school, and they worked in a factory. They sent her away at a young age to pursue her education, wanting better for her. She discovered striking differences between the education systems in China and the United States, and they had profound emotional effects on her.
I put my hands against the car window. I was 6 and on my way to a boarding school in a city four hours away.
"Explore, thrive, find what you truly love," my father always told me. "It's going to be hard, but you will understand it later." Since my education had always been connected with farewells, whenever I got familiar with a place, I left for something new. I battled the nervousness adapting to the unfamiliar.
My childhood departure brought me to a bigger world and gave me power to not be pushed around by life. I cherished the opportunity my parents made possible to me and entered a high school that only admitted the top 1 percent of students in my state. While I benefited from the task-oriented education, I also felt limited by its continuous tasking demands. Under the strict, uniform system, choices were made for, but not by, students. Most of my friends could not name a passion they had, but followed the path defined as ideal by the society.
Zhou struggled with anxiety, depression and an eating disorder. But she was determined to get a good education. When she was 16 she applied to study abroad and was sent to rural Kansas. She had difficulties there, too, having to navigate a new culture and language.
When I felt defeated, sobbing in my bedroom, my host family came around me, prayed for me, and told me they would love me no matter what. Being loved for who I was as a person, but not my achievements, I came to accept the imperfect self and realize my value as an individual.
Zhou says her experience in Kansas taught her that the real "life value" is to be kind to others. After that year, she headed east and enrolled at Cambridge Rindge and Latin. She says she enjoys the diverse academic and extracurricular offerings, including psychology and film studies classes, swim team and concert band.
She was accepted early decision to Oberlin College and plans to study psychology there.
---
Andy Robinson
Robinson's mother died when he was in first grade. When he was in eighth grade, he was removed from the care of his father due to alleged abuse stemming from his sexual orientation.
"Man up! Be a man! Stop acting like a girl!" are phrases that have been shot at me ever since I was little. At the age of 5, I didn't know what that meant. I was a young, black and Hispanic boy who liked to play house and get lost in his sister's doll collection, try on my mother's makeup — you know, the typical things boys do when they're little. Well, so I thought.
My father was the first person to ever police my gender. "Boys don't play with dolls. They play with action figures. Boys don't play house. And boys definitely don't play makeup, because makeup is for girls."
... I retaliated with, "Why can't I just be a boy who plays with girl things?"
... My sexuality, I knew, was different from the other children. I often found boys more attractive than girls, but never acted on my feelings due to the fact that one, I didn't know how to describe my feelings, and two, because I hoped it would just be a phase and within no time, the boys I was crushing on would swap for girls. Eventually I realized that it wasn't a phase and that I had been cursed with the attraction to boys.
So in seventh grade I decided to come out as gay. For the most part life was fine. Everyone accepted me — well, except the person I loved the most, my father. My father was the king of micro-aggressions. He would say he accepted me one day and say homophobic comments the next. It got to the point where I could no longer remain in his custody due to his verbal and alcohol abuse.
Now I live with a foster family who loves and supports me no matter how I choose to express myself or who I love.
Robinson applied to several University of Massachusetts schools and Howard University.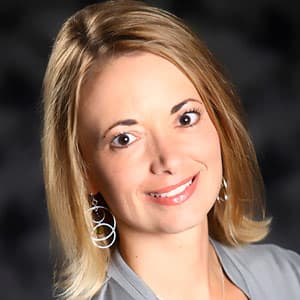 Lynn Jolicoeur Producer/Reporter
Lynn Jolicoeur is the field producer for WBUR's All Things Considered. She also reports for the station's various local news broadcasts.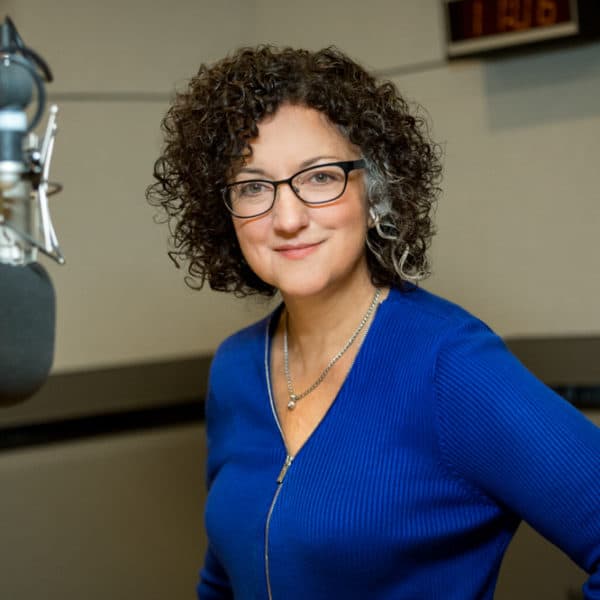 Lisa Mullins Host, All Things Considered
Lisa Mullins is the voice of WBUR's All Things Considered. She anchors the program, conducts interviews and reports from the field.