2 Troopers Relieved From Duty After Video Shows Beating During N.H. Arrest
02:17
Play
This article is more than 4 years old.
State police in both Massachusetts and New Hampshire have each relieved one of their troopers from duty while they investigate the apparent beating of a suspect recorded live by television news crews.
The suspect, a Worcester man, was arrested Wednesday afternoon after a high-speed chase that began in Holden, Mass., ended in Nashua, N.H.
Not just one, but several videos from several different news helicopters show at least two police officers punching 50-year-old Richard Simone after he had emerged from his truck and knelt to the ground as officers trained their weapons on him.
The pummeling, which Gov. Charlie Baker called "incredibly disturbing," lasted between 11 and 17 seconds. By midday Thursday, the colonel of the Massachusetts State Police announced that a trooper he did not identify was relieved of duty until an internal hearing is conducted on Friday.
That trooper appears to be the second officer to hit the suspect, which the video shows began with a roundhouse right-hand punch delivered by someone wearing the colors of the New Hampshire State Police.
In relieving that trooper, Col. Robert Quinn of the New Hampshire State Police said he would cooperate fully with the criminal investigation begun by the New Hampshire state attorney general.
"I want the public and law enforcement personnel to know that the Division of State Police does not condone the unjustified use of force and it will not be tolerated," Quinn told reporters on Thursday.
Simone, the suspect at the center of the car chase, appeared in court in Nashua on Thursday in the same Red Sox shirt and cut-off jeans he was wearing at the time of his arrest.
What seemed like three stitches and dried blood in his left ear and a red mark near his eye were the only signs of possible injury.
Simone told the judge he was not going to fight extradition to Massachusetts, where there is an arrest warrant on a charge of assault and battery with a dangerous weapon.
Without further explanation, his lawyer said Simone wanted to seek medical attention.
This segment aired on May 12, 2016.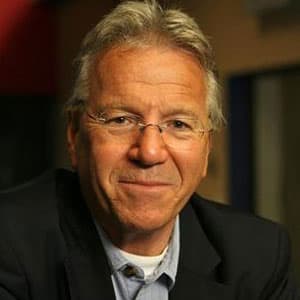 David Boeri Senior Reporter
Now retired, David Boeri was a senior reporter at WBUR.