Olympic Gold Medalist Aly Raisman Returns Home To Massachusetts
02:20
Play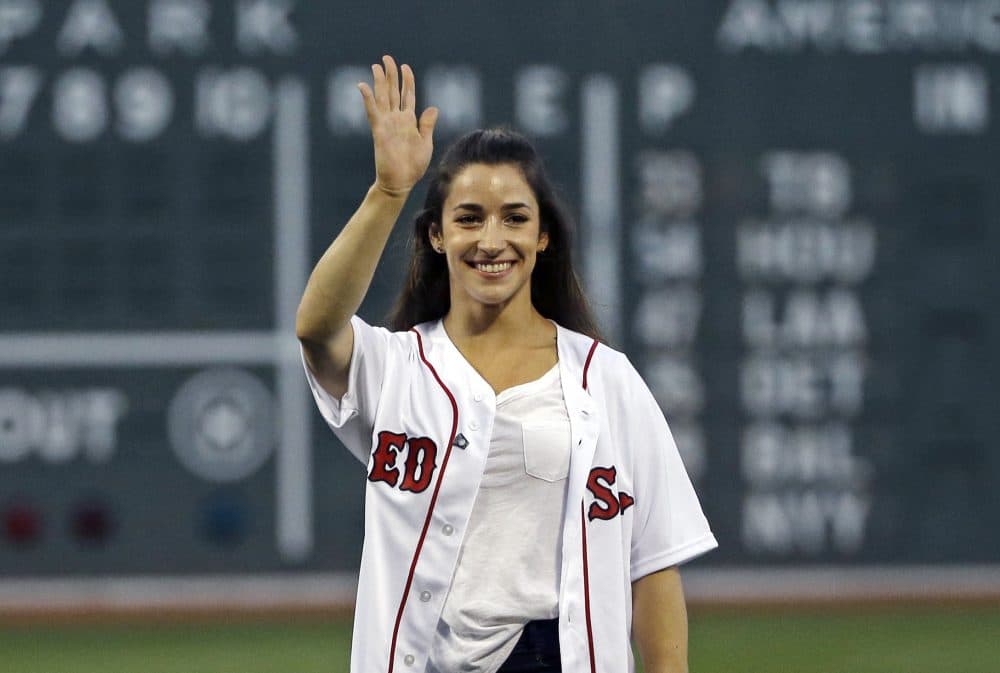 This article is more than 4 years old.
After throwing out the first pitch at Fenway Park on Friday night, Olympic gymnast Aly Raisman was welcomed home in Needham with a rally Saturday morning.
Raisman helped the U.S. women bring team gold home from the Summer Olympics in Rio. She also won silver medals in the individual all-around and on floor exercise.
'Rally For Aly'
It was a true hero's welcome for the 22-year-old, two-time Olympian. Hundreds of fans waited outside Needham's town hall in anticipation of Raisman's arrival. Her chariot: a town fire truck.
With her medals from Rio around her neck, Raisman waved to wide-eyed young gymnasts in brightly colored leotards, who came from all over the state to get a glimpse of their role model.
Among them was Caitlin Heeger who, like the Olympic star, is also from Needham. She held a sign that read, "Aly, you inspire us."
"I do gymnastics, and when I found out Aly lived in this town, I was like, 'Oh my gosh.' I really love coming to this thing, because I get to see if I work hard, I might be able to do this someday," she said.
Norah Simmons stood in the crowd, holding a sign bigger than her. It read: "Aly, will you be my coach in 2024?"
Raisman later responded to the sign from the steps of town hall: "I will help you out, but I don't know if I can be your coach," she said. "But I will help you out. I'll give you a lot of good tips."
Looking Ahead
Raisman thanked everyone for coming, and for supporting her throughout the Olympics. And she had some sobering advice for the young gymnasts in the crowd.
"Sometimes we have rough competitions, we have a lot of bad days and that's what makes you stronger in order to have a good, successful Olympics," Raisman told the crowd. "And to remember that it's not always going to be fun, it's not always going to be easy, but if you love it, if you work really hard, you make certain sacrifices, you're very disciplined, then I think you can really accomplish whatever you want."
Fans hope she'll return for the 2020 Olympics in Tokyo, but Raisman says she's just going to take things one day at a time.
This segment aired on August 27, 2016.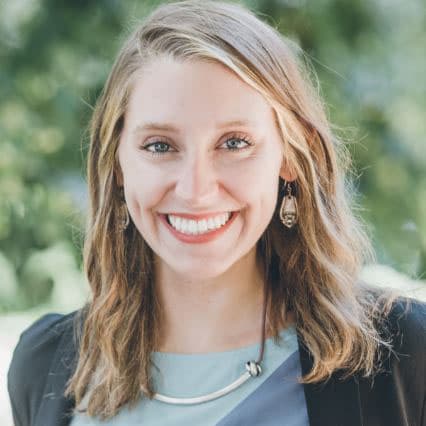 Amory Sivertson Co-Host and Producer for New Programming
Amory Sivertson is the co-host and producer of Endless Thread.