Boston Cops, Man's Mother Offer Differing Descriptions Of Fatal Shooting
02:33
Play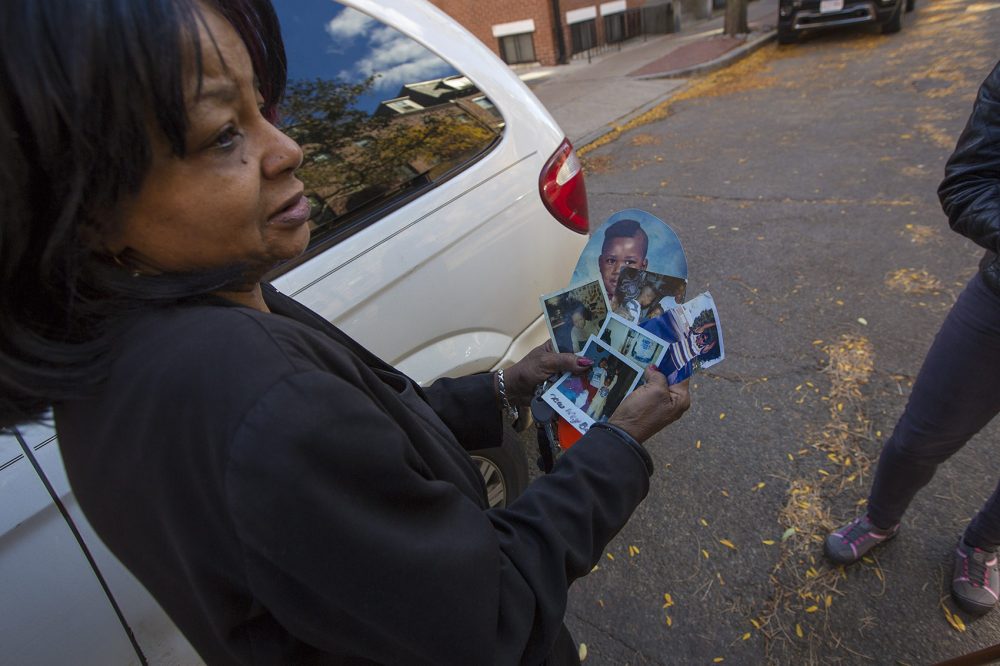 This article is more than 5 years old.
The mother of a man with schizophrenia killed by Boston police over the weekend is refuting the official story.
Authorities say 31-year-old Terrence Coleman came at EMTs, who had been called to the residence, with a knife before officers shot and killed him.
South End resident Hope Coleman says there was a knife on a table in the apartment, but her son did not have it in his hands. Instead, he was carrying a bottle of juice. That contradicts the police version, which describes the encounter as a meeting of deadly force with deadly force.
"Deadly force? My son didn't have no deadly force. Deadly force? Hell no," Hope Coleman told WBUR in an interview. "They should have tased my son. He wasn't dangerous or nothing with a bottle of juice!"
Coleman says she wanted help dealing with her son's mental illness. But instead he lost his life.
"I wanted to call for help," she said, crying, "but instead of getting help, they killed him, they killed my son."
As with all cases involving deadly force by police, the incident is under investigation by the district attorney's office.
Asked how to reconcile the police version with that of the victim's mother, Police Commissioner Bill Evans stood by his story.
"She can say what she wants, God bless her, but we're going with the facts we have, after speaking to witnesses and everything else," Evans said. "The district attorney, now it's his investigation, and he'll be doing interviews and get all the files and he'll make his decision."
Evans met Monday morning with community leaders in the South End, including representatives of the NAACP and the Urban League. The Urban League's Darnell Williams says it's too early to draw any conclusions on the death of Coleman.
"It's premature to say anything," Williams said. "First we just need to acknowledge that there's been a loss of life and that's a tragic situation."
Evans also emphasized the importance of boosting investment in mental health services. And Mayor Marty Walsh says that's a long time coming.
"In this state over the last five or 10 years we've closed facilities and trying to re-institute folks back into their home," Walsh said, "and quite honestly the programs aren't there to be able to give people assistance at home."
Walsh says there should be resources people can draw on in cases of mentally unstable individuals. And that, the mayor says, could prevent similar tragedies from happening in the future.
This story was updated the next morning with the Morning Edition feature version.
This article was originally published on October 31, 2016.
This segment aired on October 31, 2016.