15-Year-Old Held Without Bail In Gruesome Lawrence Killing
02:39
Play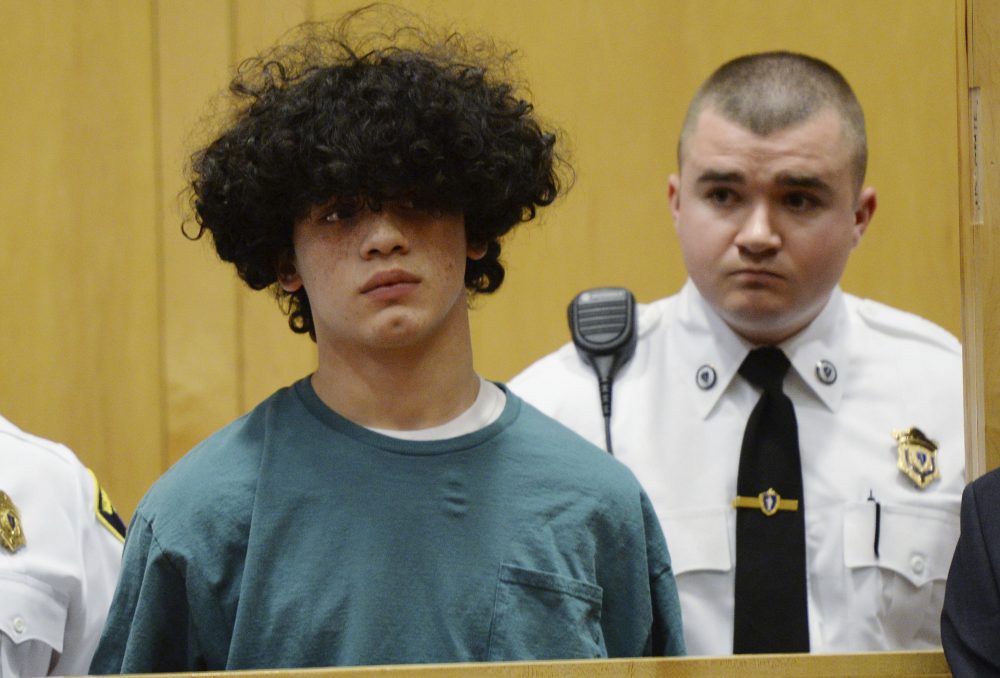 This article is more than 4 years old.
A 15-year-old Lawrence teen has pleaded not guilty to killing his 16-year-old high school classmate.
Mathew Borges is charged with murdering Lee Manuel Viloria-Paulino, whose decapitated body was discovered last week near the Merrimack River in Lawrence.
The 15-year-old's dark, shaggy hair nearly covered his eyes as his attorney issued a not guilty plea during the teen's arraignment Monday in Lawrence District Court.
Some Lawrence High School students, classmates of both Viloria-Paulino and Borges, stood up when Borges entered the room, trying to get a better look.
Fifteen-year-old Miguel Jackson was there with his father.
Jackson said the heinous nature of the murder has him on edge, and that he does not feel safe right now in Lawrence.
"I'm very paranoid," he said, "'cause like, now, I can't even walk the streets without looking back. I'm very scared."
According to a police report, investigators spoke to someone who said Borges told him he had "done something bad" and "stabbed a kid and cut his head off, killing him."
It's not clear from the report when Borges made the alleged confession.
Viloria-Paulino's family reported him missing on Nov. 18. Ten days later, the Lawrence Police Department requested assistance with the investigation from the Essex County district attorney's office, according to a spokeswoman for the DA.
The victim's mother, Katiuska Paulino, says more could have been done to find her son.
"I do want to ask a question," she said outside the court after the arraignment. "With all due respect, to the mayor, to the chief of police, to every police officer, detective in our police department -- if it was their kid, would they have waited two weeks to look for him?"
Paulino told reporters her son loved hugs, and spent most of his time with his family.
"We knew he wouldn't run away," she said. "And from very early on, who they have in custody now, we knew that he had left with my son and that his story did not make sense."
Paulino said the family did not know Borges and did not consider him to be a close friend of her son.
The 16-year-old's decapitated body was discovered on Thursday afternoon by a woman walking her dog along the Merrimack River.
Borges is being held without bail and will be tried as an adult.
A probable cause hearing is scheduled for Jan. 10.
Correction: An earlier version of this piece misspelled Viloria-Paulino's last name. We regret the error. 
This article was originally published on December 05, 2016.
This segment aired on December 5, 2016.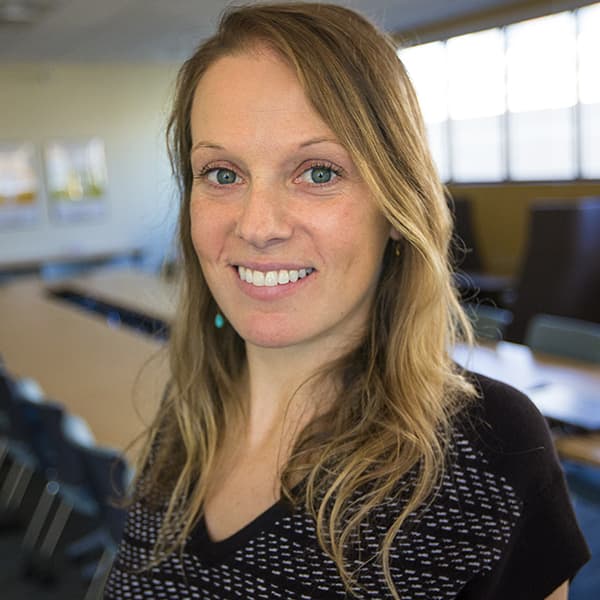 Shannon Dooling Reporter
Shannon Dooling is an immigration reporter at WBUR, Boston's NPR news station.