A Rare Sight: Gordon Parks' Photojournalism At The MFA
This article is more than 6 years old.
An exhibition of rarely seen, historic photographs by African-American photographer Gordon Parks is on display at the Museum of Fine Arts.
The 42 images were originally slated to appear on the pages of Life magazine in the 1950s. Parks made the pictures one year after the iconic publication hired him as its first African-American photographer.
The photos were for his personal piece about segregated education, which Parks decided to tell through the lens of his own experience as a poor child, the youngest of 15, in Fort Scott, Kansas.
The MFA's curator of photography Karen Haas says Park often got assignments about social issues that his white counterparts did not.
"In the end, the story didn't get told in the magazine," she explains, "but what I'm very excited about is that we can show it here — and in many ways I think it really resonates with people today as much as it would have at the time."
Haas says the series of black and white photos got bumped more than once, presumably because they were seen as potentially controversial.
The intimate portraits show tight-knit black families throughout the South and Midwest that contrasted with the predominantly white, middle-class imagery that typically dominated Life's pages.
The photo essay is on loan from the Gordon Parks Foundation and will be up at the MFA through mid-September. Admission is free at the museum to celebrate Martin Luther King, Jr. Day on Monday, Jan. 19.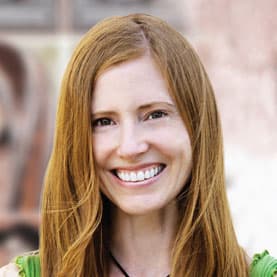 Andrea Shea Senior Arts Reporter
Andrea Shea is WBUR's arts reporter.