History On Display: MFA To Showcase State House Time Capsule Artifacts From 1795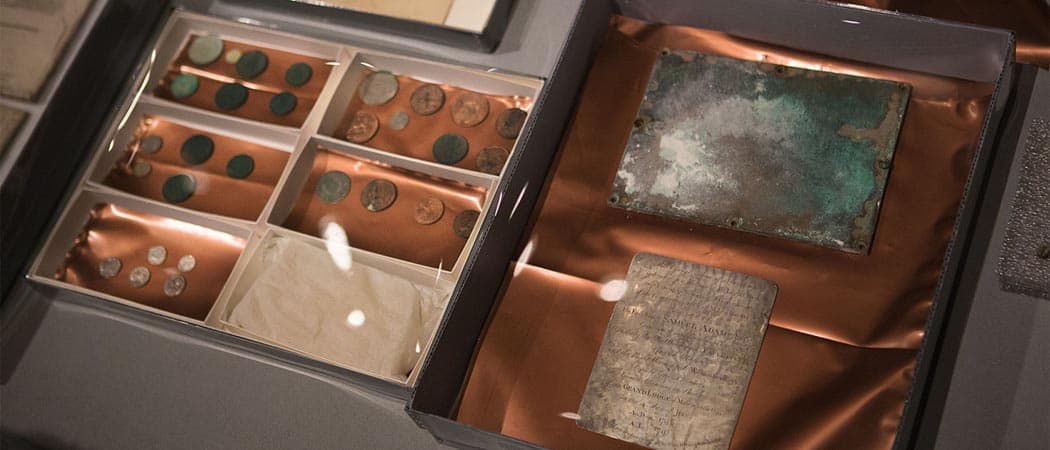 This article is more than 6 years old.
Before the contents of the State House time capsule unearthed last December are reburied, the Museum of Fine Arts, Boston is giving people a chance to get a closer look at the centuries-old artifacts.
The time capsule's contents, including coins, newspapers, a medal depicting George Washington and a silver plaque believed to be engraved by Paul Revere, will be on display in the museum's Art of the Americas Wing March 11 through April 22.
The time capsule, originally embedded in a cornerstone of the Massachusetts State House in 1795 by Gov. Sam Adams and Revolutionary War figures Paul Revere and William Scollay, was originally dug up in 1855, when a few additional objects were added, according to the museum. Its contents were also cleaned and documented at that time.
The time capsule was then dug up again last December.
The MFA said "the installation will explore the significance of the objects found in the capsule and the role of the prominent figures involved in both the original burial in 1795, and reburial in 1855."
More photos from the time capsule's opening in January, and its excavation in December: