Contents Of 1795 State House Time Capsule To Be Revealed
The contents of a 220-year-old time capsule recently recovered from underneath the State House will be revealed at the Museum of Fine Arts in Boston Tuesday.
The capsule, originally placed under a State House cornerstone in 1795 by Gov. Sam Adams and Revolutionary War figures Paul Revere and William Scollay, was removed last month after workers spent seven hours chiseling it out.
Officials already have an idea of what's inside. The capsule was opened back in 1855, and its contents were cleaned and documented before more materials were added and it was placed back under the State House.
It is believed to hold a collection of coins dating from 1652 and 1855, an engraved silver plate, a copper medal depicting George Washington, newspapers, cards and more.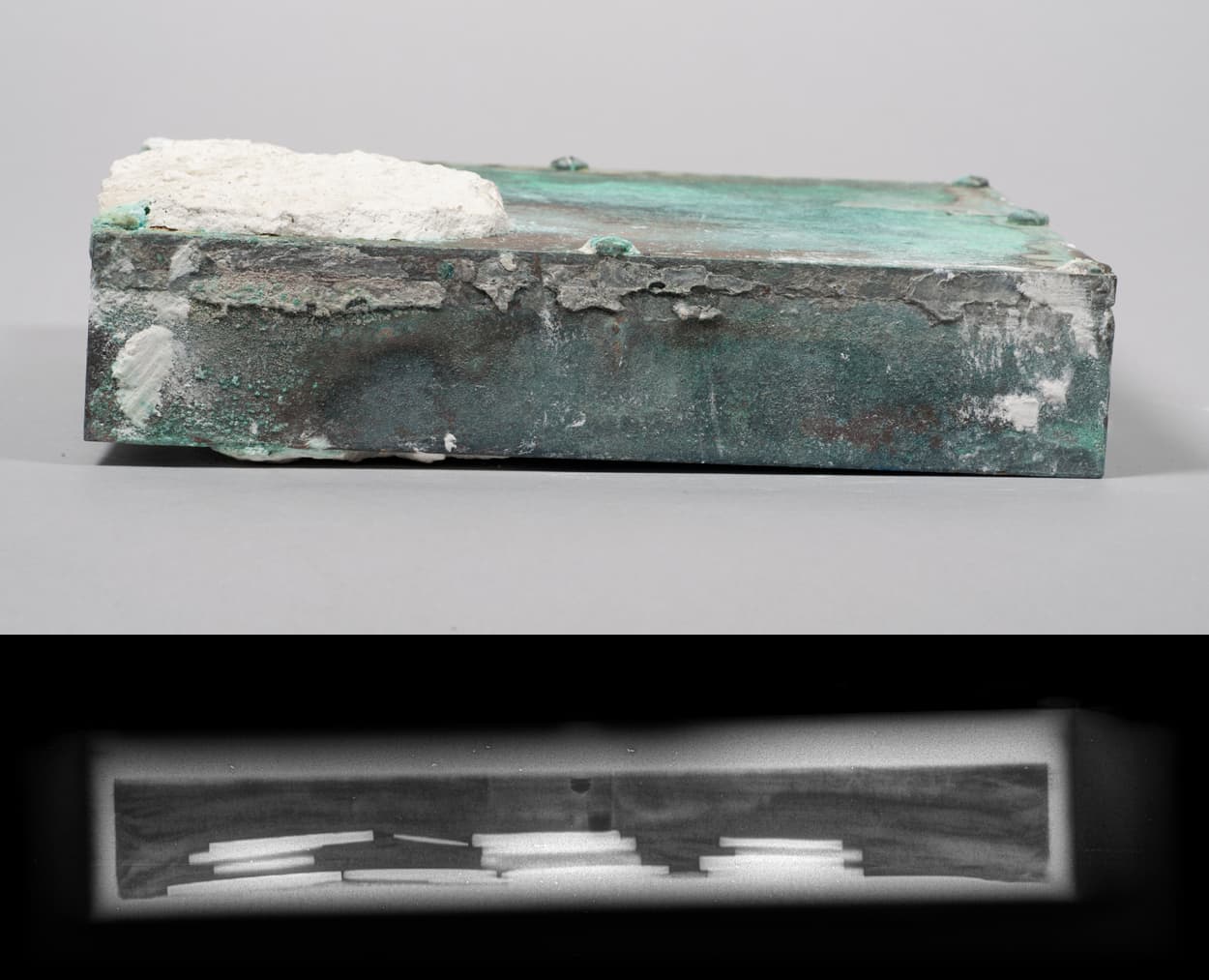 The main mystery surrounds the condition of the contents, The Associated Press reports:
Pamela Hatchfield, a conservator at the [MFA], said the capsule initially was unearthed accidentally in 1855 when some modifications were made to the building.

Officials acknowledge the items might not be in great shape.

Secretary of State William Galvin said notes from that era indicated that officials washed some of the contents with acid before putting them in the new copper box. He also said records show it was a humid day when the items were restored and the corner of the Statehouse where the capsule was reinstalled has had a water leakage problem for decades.
This isn't the first time capsule to be opened in Boston recently. In October, a capsule dating back to 1901 was recovered from the Old State House lion statue. Inside were various Boston newspapers, campaign buttons, a nail from the Old South Church and more.