Lion's Head Time Capsule Contents In 'Remarkably Good' Condition
We now know exactly what's been in the golden lion's head for 113 years.
Some backstory: Last week, a time capsule that's been inside a lion statue atop Boston's Old State House was opened. Onlookers got a glimpse inside, but an archivist needed a controlled environment to sift through its items. On Wednesday, The Bostonian Society, the nonprofit that maintains the Old State House, listed the contents and released 17 photos.
The items include: various Boston newspapers from 1901; campaign buttons, including one of Teddy Roosevelt; a nail from Old South Church; photographs of several late-1800s Boston mayors; and wood removed from "the Old Lion" in 1900.
Altogether, the inventory includes dozens of items. (The full list is at the bottom of this post.)
And, according to a Bostonian Society press release, its archivist, Elizabeth Roscio, "assessed the overall condition of the materials to be remarkably good."
"There was little fading of ink or deterioration of paper quality," the release added, "which [Roscio] ascribed to the fact that the time capsule was sealed so tight that neither air nor water were able to penetrate it."
- Here are several more photos of the time capsule's contents: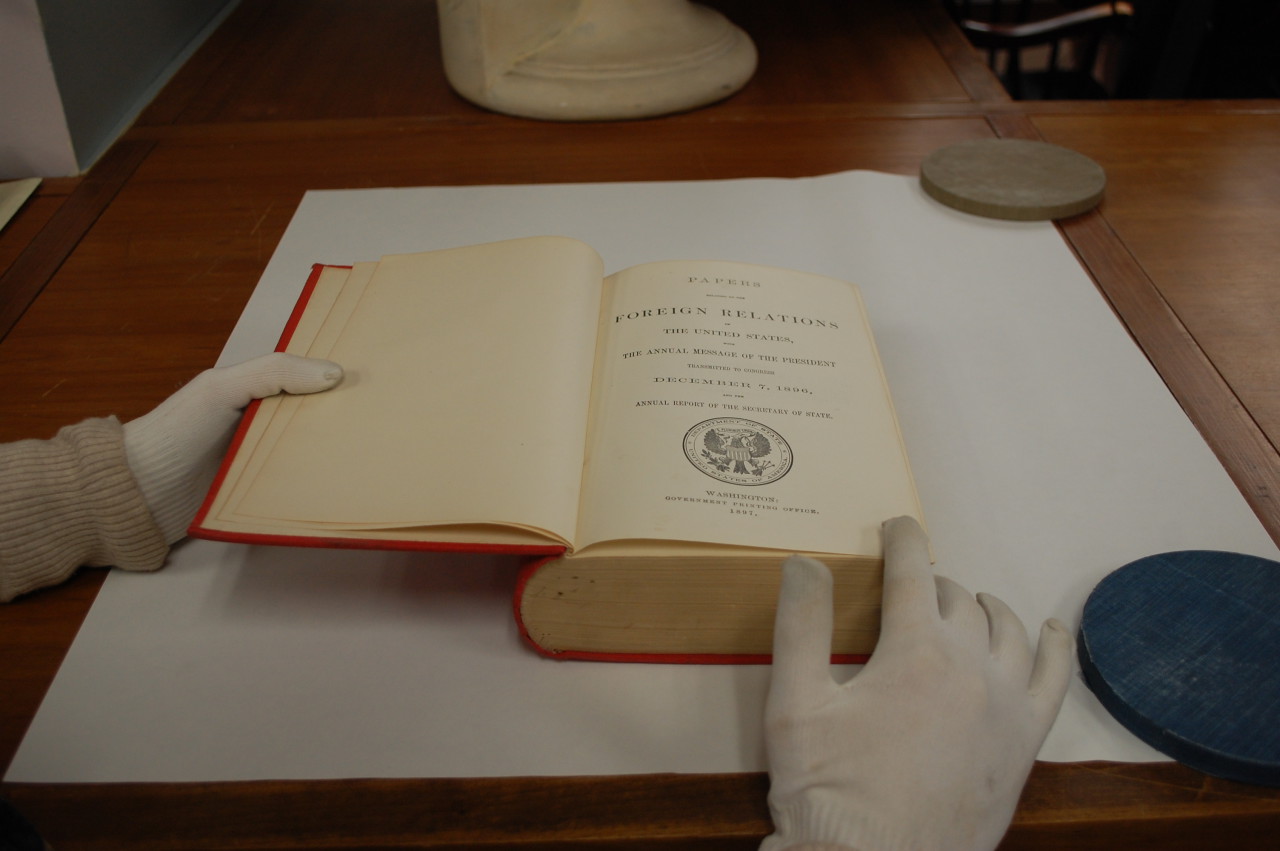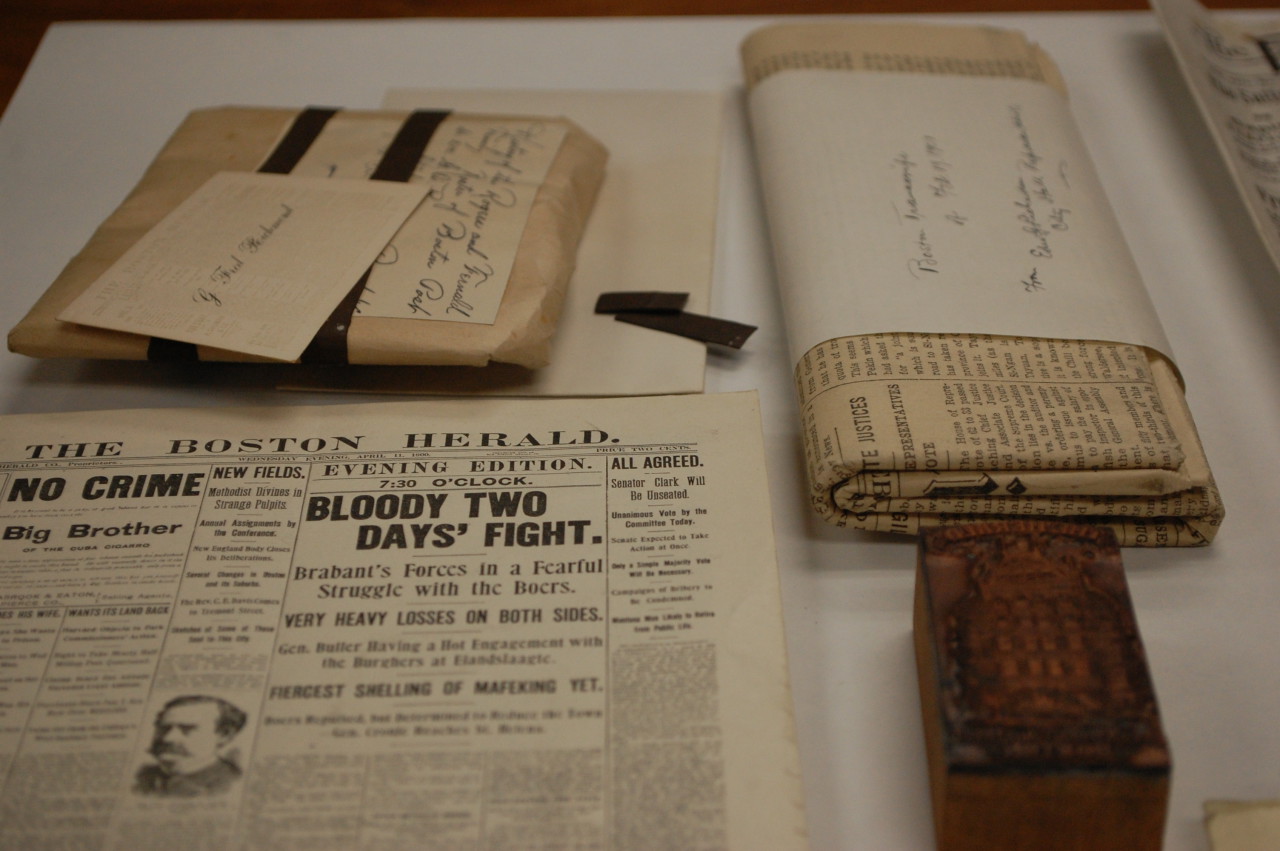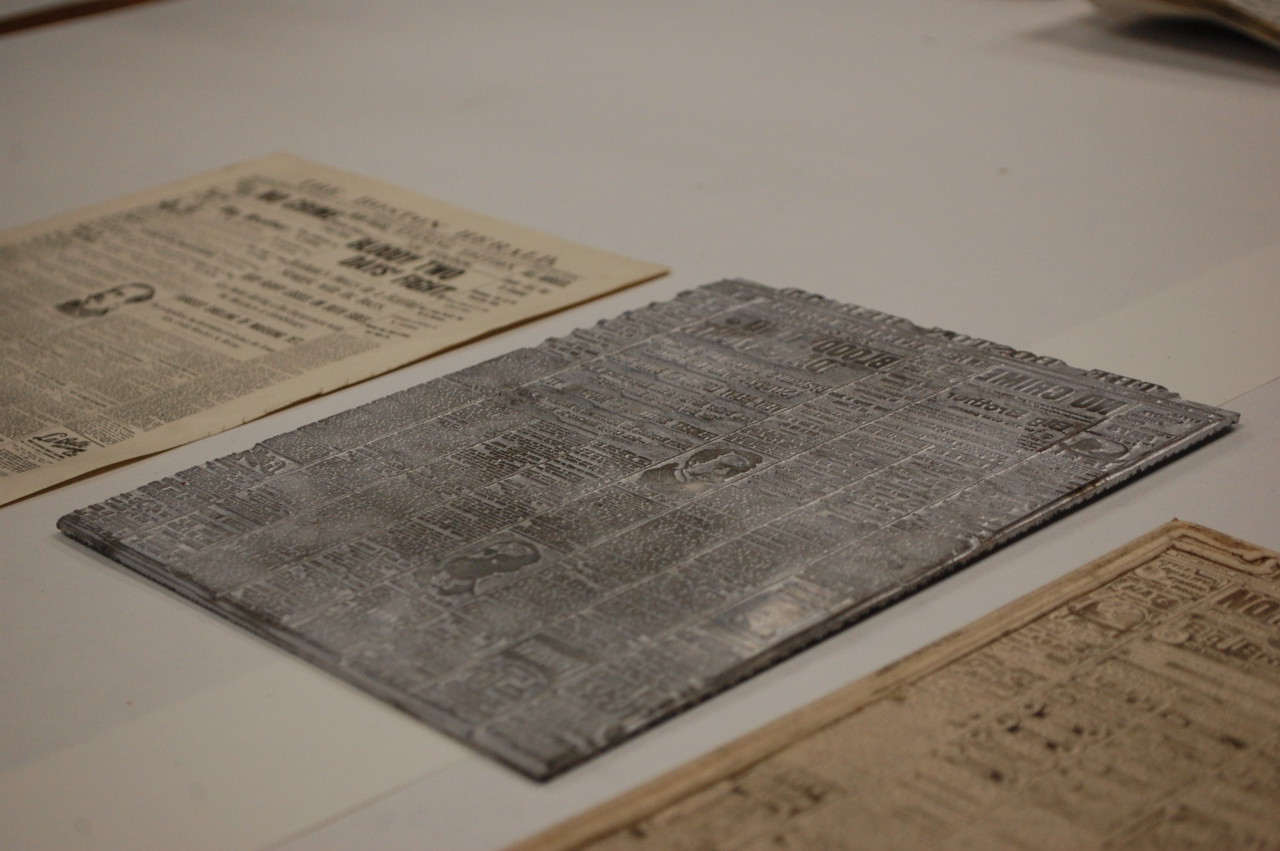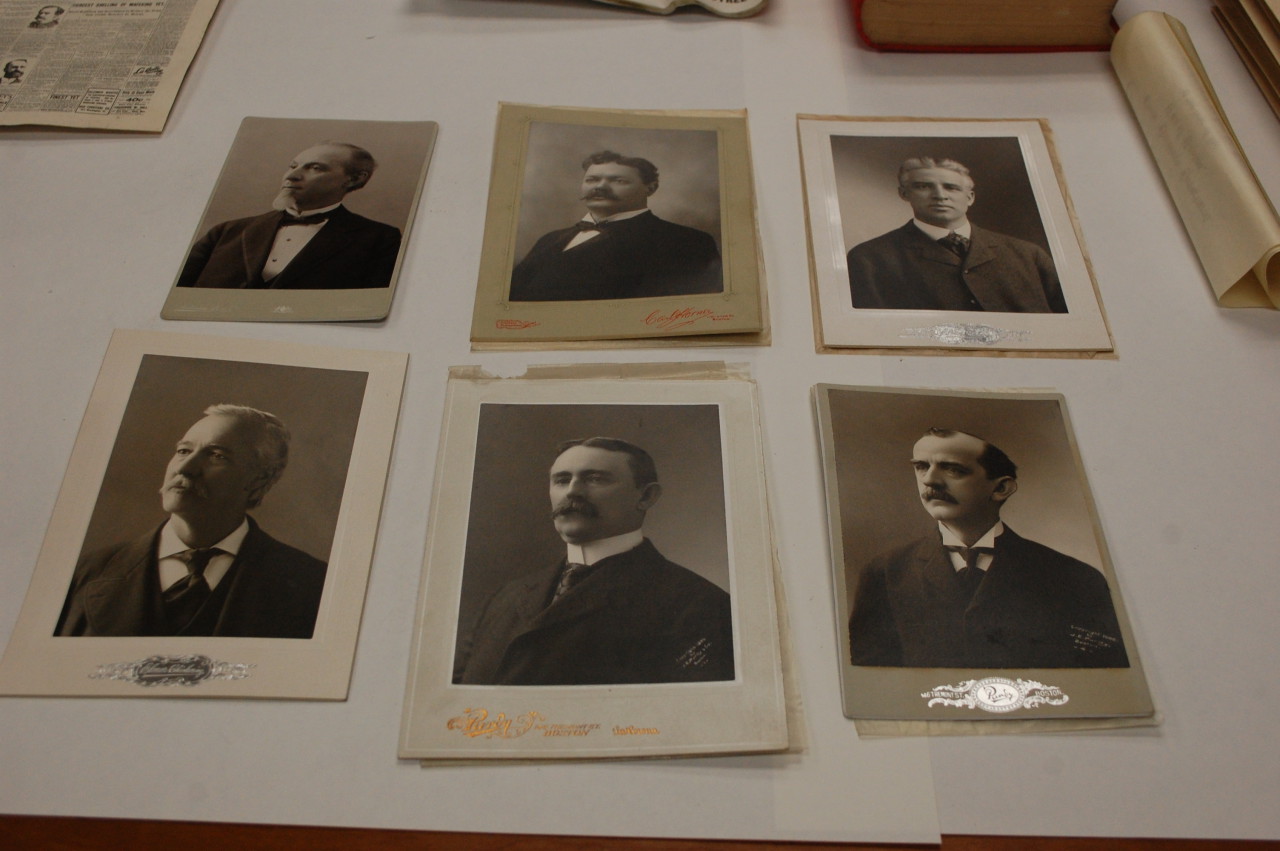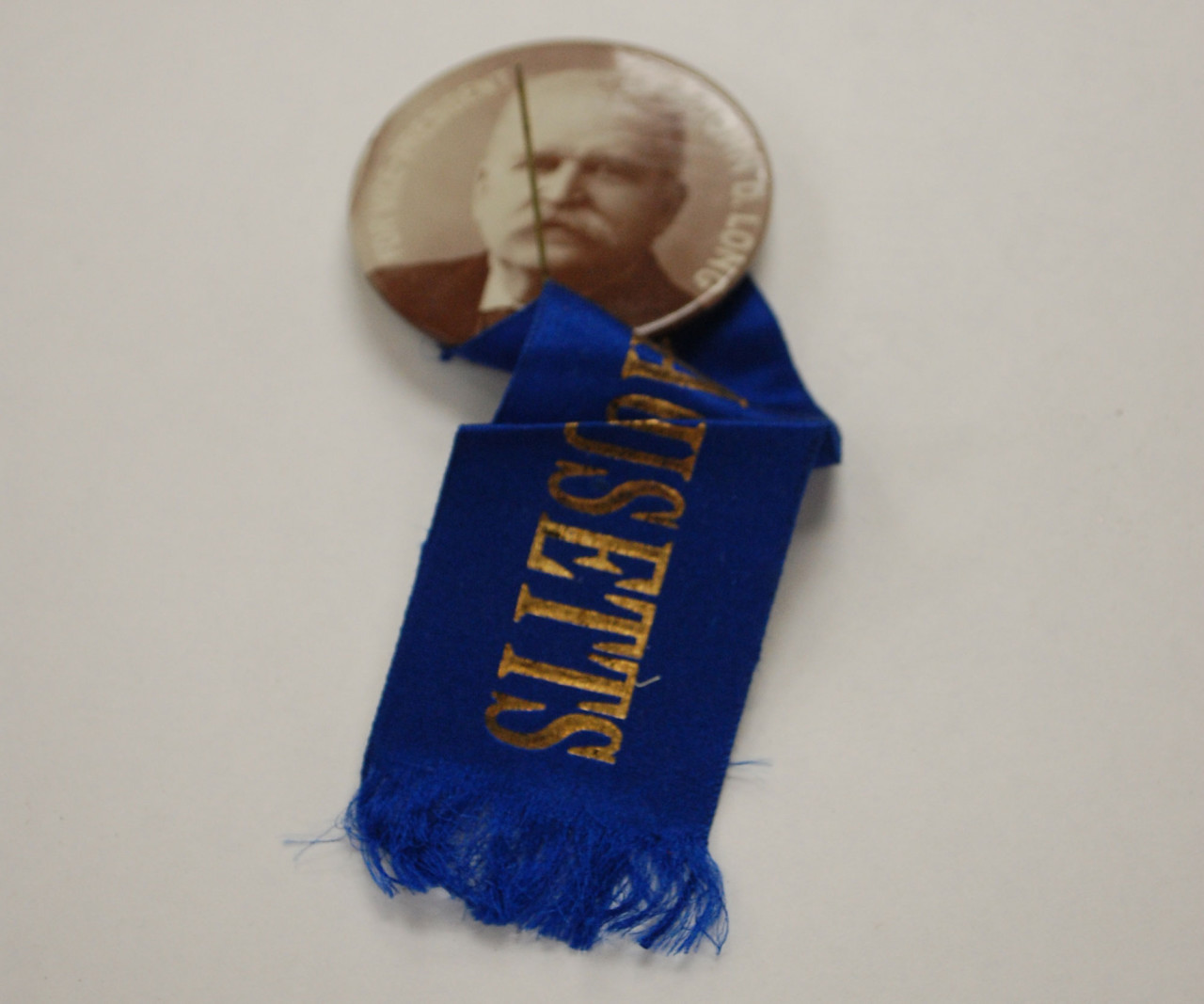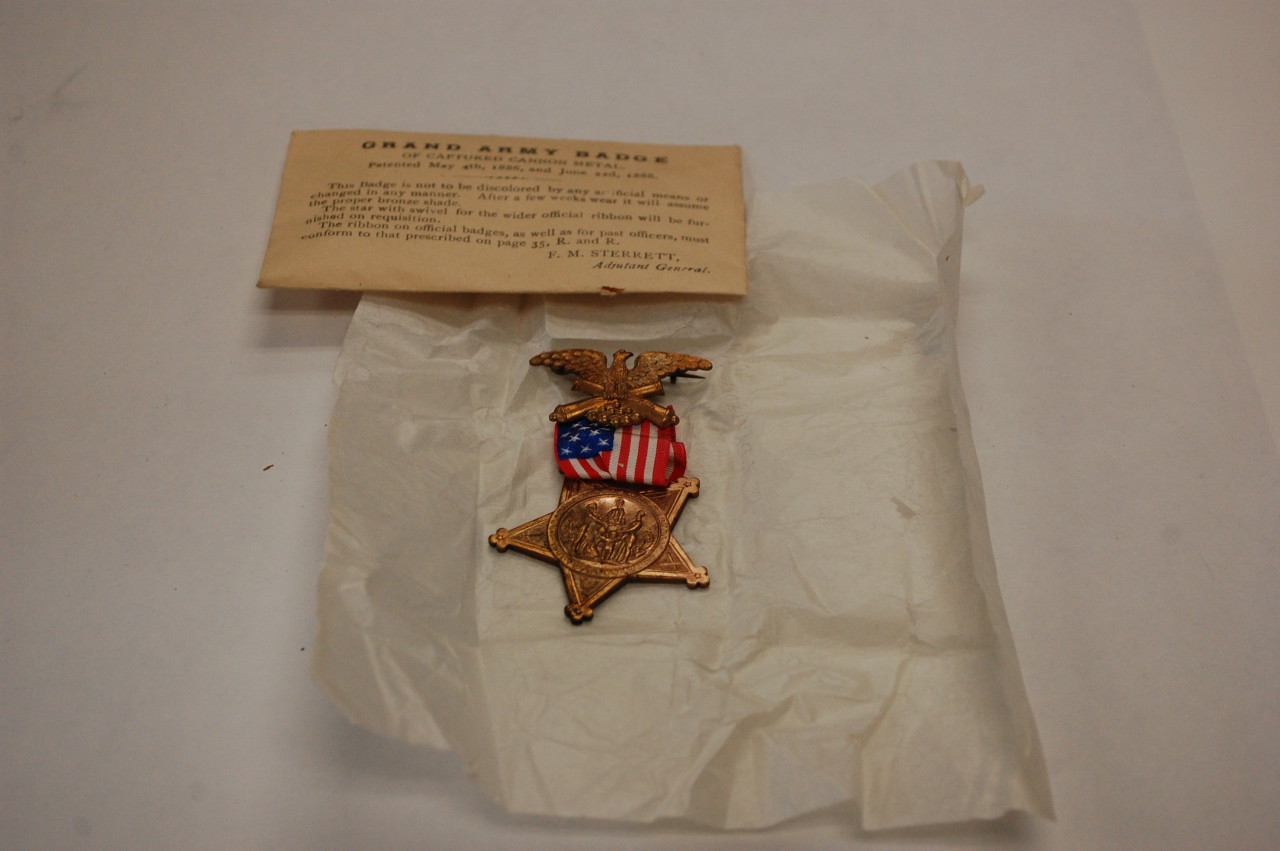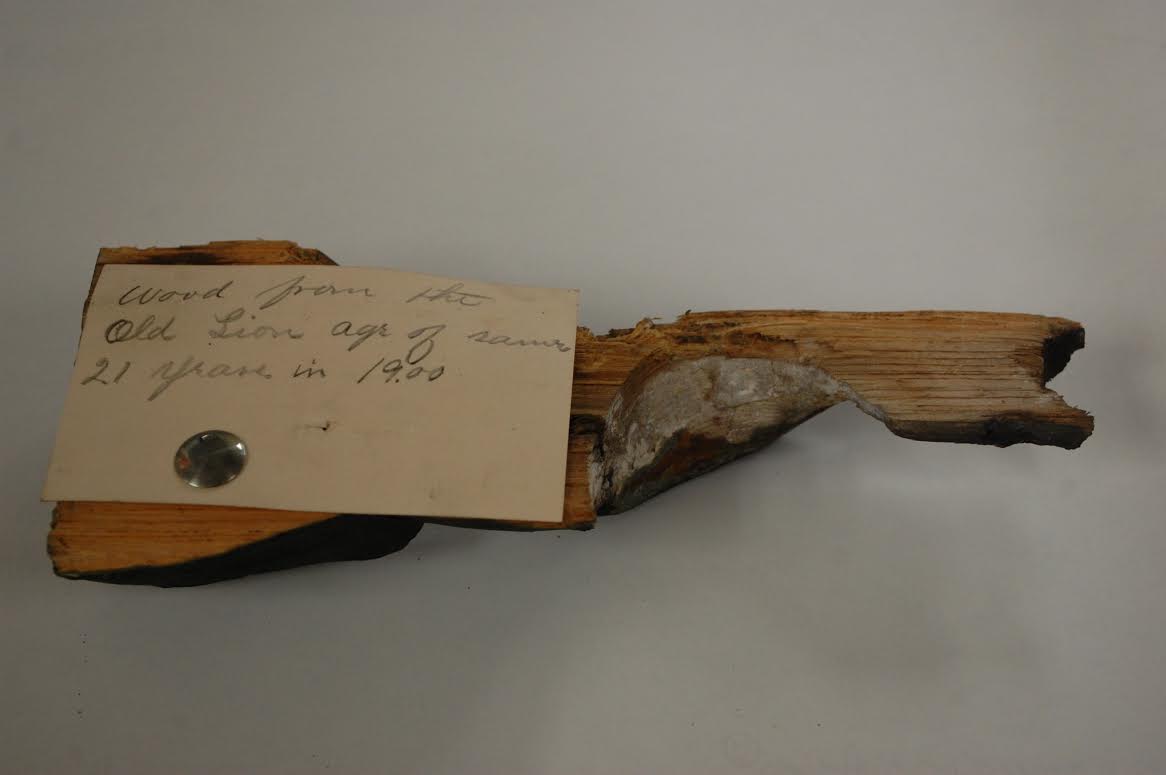 - Here's the full inventory:
· Foreign Relations of the United States, 1896 (hardback book)
· Blank packing paper
· "Wood removed from the Old Lion age of same 21 years in 1900" (notation hand-written on reverse of business card for American Painting & Decorating Co. and tacked onto the back of the piece of wood)
· Cabinet card of Mayor A.P. Martin [Mayor 1884] with inscription "Yours truly"
· Photograph of Nathan Matthews, Junior [Mayor 1891-94]
· Photograph of Josiah Quincy [Mayor 1896-1899]
· Photograph of Edwin Curtis [Mayor 1895]
· Sealed letter inscribed "A message to posterity from the daily newspapers at City Hall"
· Sealed letter from C.W. Ernest, Esq. Mayor's Private Secretary, Boston, Mass.
· Sealed letter from the Boston Traveler
· McKinley and Roosevelt campaign button
· Campaign button for John D. Long, candidate for Vice-President
· Samuel L. Powers for Congress campaign button
· Nail from Old South Church, and a nail from the Old State House
· Unsealed letter from A.J. Rodway, describing the heraldic seal with the Lion and Unicorn
· The Banker Tradesman – pages listing the financial, legal, real estate, and building information, Vol xxix, No. 4, February 20, 1901
· Boston Daily Globe, February 16, 1901 advertisement of circulation
· Boston Transcript, February 19, 1901, from Edw. G. Richardson, City Hall Representative
· The Boston Post, February 19, 1901 and February 21, 1901
· The Boston Herald, February 21, 1901, with leaflets of advertising rates
· Electrotype of Boston Herald, Herald Boy
· Miniature electrotype of Boston Herald from April 11, 1900
· Die cut for printing of the Boston Herald building, 255 Washington Street
· Cabinet card of Moses Gulesian, (donor of lion and unicorn statues)
· Blank piece of letterhead from M.H. Gulesian
· Business cards for S.D. Rogers & Co (Carpenters and Builders), Mr. Edwin H. Woods (Publisher and Treasurer of the Boston Herald), G. Fred Richmond (Boston Herald), and John A. W. Silver (Deputy Superintendent of Public Buildings)
· 'Organization of the School Committee of the City of Boston,' 1901 (pamphlet)
· Card with inscription "Geo. G. Proctor, 665 Sixth St., South Boston, Mass"
· Parchment scroll listing employees of the Public Buildings Department, February 1901
· Bill for tuition and one piece of music, January 1, 1901 signed by John A. Silver
· Group photograph of individuals who worked on restoration of the Old State House, February 19, 1901
· Grand Army of the Republic lapel button
· Grand Army of the Republic badge
· Boston Journal, photograph showing the 5th Massachusetts regiment
· Fernald Family History, on electrotype?
· Veterans button [GAR?]
· Six photographs of GAR officials [these are pages cut out of a publication]
· Cabinet card of W. Murray Crane, Governor
· Cabinet card of John B. Smith, Governor's Secretary
· Cabinet card of C.G. Davis, Sergeant at Arms
· Cabinet card of William W. Campbell, Deputy Sheriff
· Cabinet card of Thomas Hart, Mayor
· Cabinet card of Milton C. Paige, Superintendent of Public Buildings
· Cabinet card of John A. W. Silver, Deputy Superintendent of Public Buildings
· Commonwealth of Massachusetts Executive Department Directory, 1901
· Letter from American Painting and Decorating Company about the work done on the Old State House, February 18, 1901