A Lion, A Grasshopper And Other Boston Time Capsules
A 113-year-old time capsule that was inside the head of a lion statue atop the Old State House in Boston was opened Thursday. But it isn't the only hidden capsule waiting to be unearthed in Greater Boston. Here is a look at four other time capsules in the area:
Faneuil Hall's Grasshopper
That weather vane you've seen on top of Faneuil Hall is actually a time capsule that dates back to the 1700s, according to Faneuil Hall Marketplace. The weather vane has been there since 1742 and started being used as a time capsule in 1761. The capsule is engraved "Food for the Grasshopper" and contains coins, old newspapers and notes from various mayors.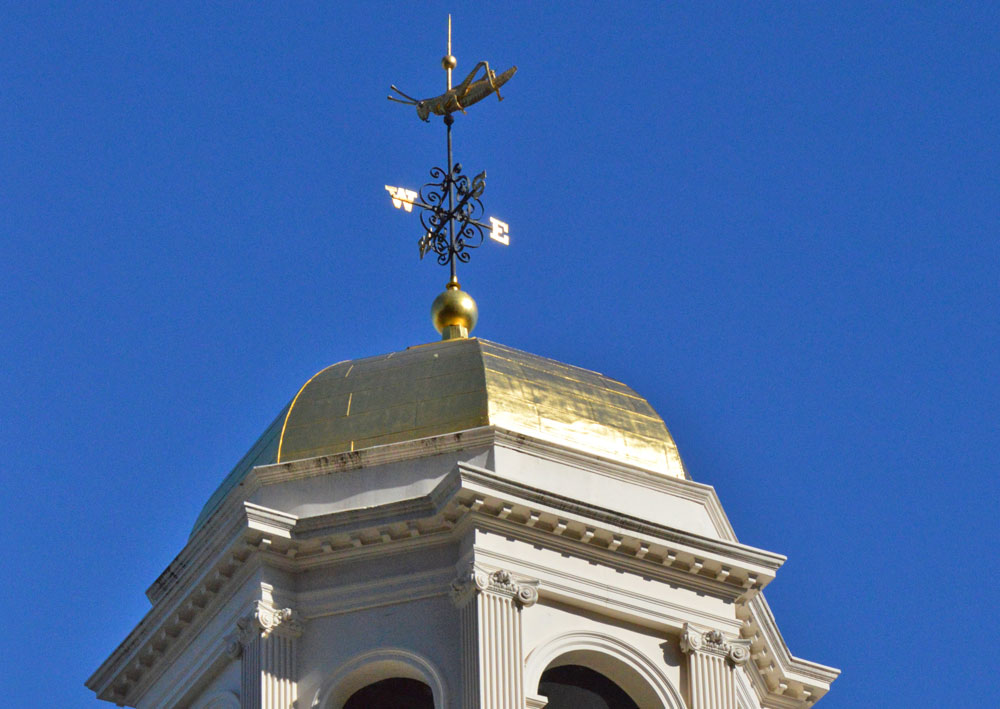 ---
MIT's Building 20
Before MIT had its Stata Center (that funky looking building near Kendall Square), it had what was known as "Building 20" — a temporary building that became a place for innovative research. According to a 1998 MIT News article, when Building 20 was set to be demolished, students decided to create a time capsule that would preserve the history and scientific achievements of the building. The capsule is supposed to be opened in 2053.
Time capsules are nothing new to MIT, though. There is actually another capsule in its Stata Center set to be opened in 2033. MIT also created a digital time capsule in 1999 that includes digital artifacts and predictions about the Internet from notable figures. One of the school's well-known time capsules is one that will likely never be opened (at least not for a very long time). That's because it is trapped underneath 18-ton magnet in the school's now defunct cyclotron. According to Gizmodo, the capsule was placed there in 1939 and was supposed to be opened 50 years later. But, no one remembered and, well, it's sort of hard to move a 36,000-pound magnet.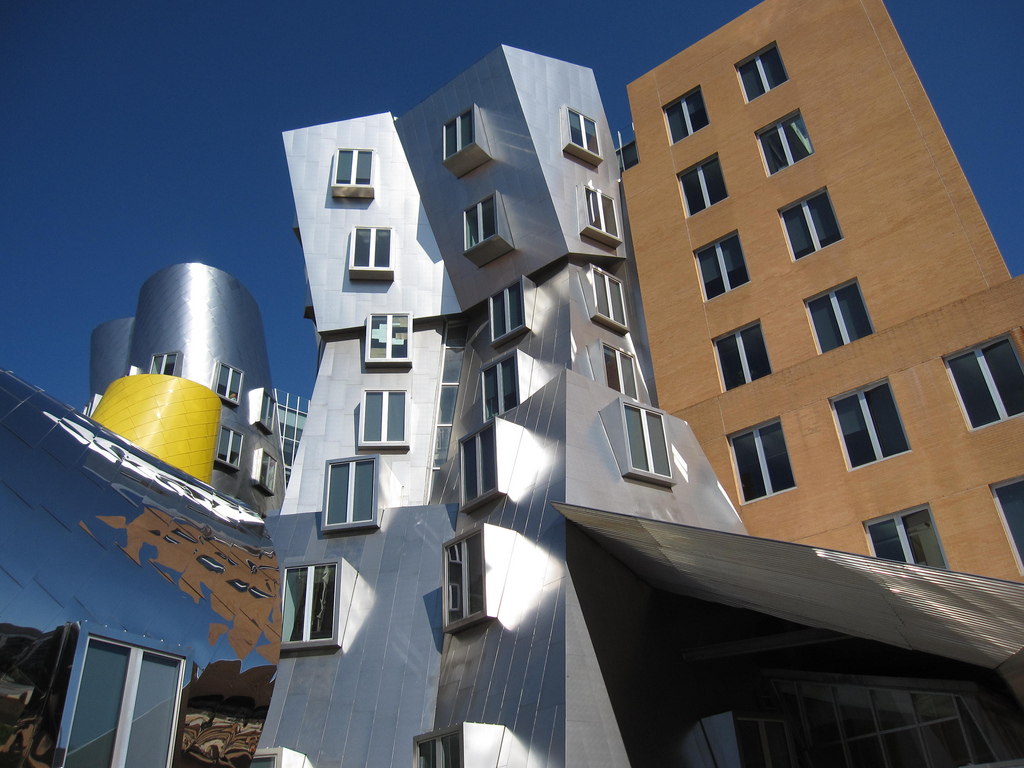 ---
Boston's Old City Hall
According to a document from the 1860s about Boston's Old City Hall, there is a time capsule hidden in the cornerstone of the downtown building located at 45 School St. According to the document, which has been reproduced as a book, the cornerstone was put in place on Dec. 22, 1862, and contains a copper box filled with an engraved plate, an 1861 map of Boston, treasury notes, newspapers and other historical documents and artifacts from the city.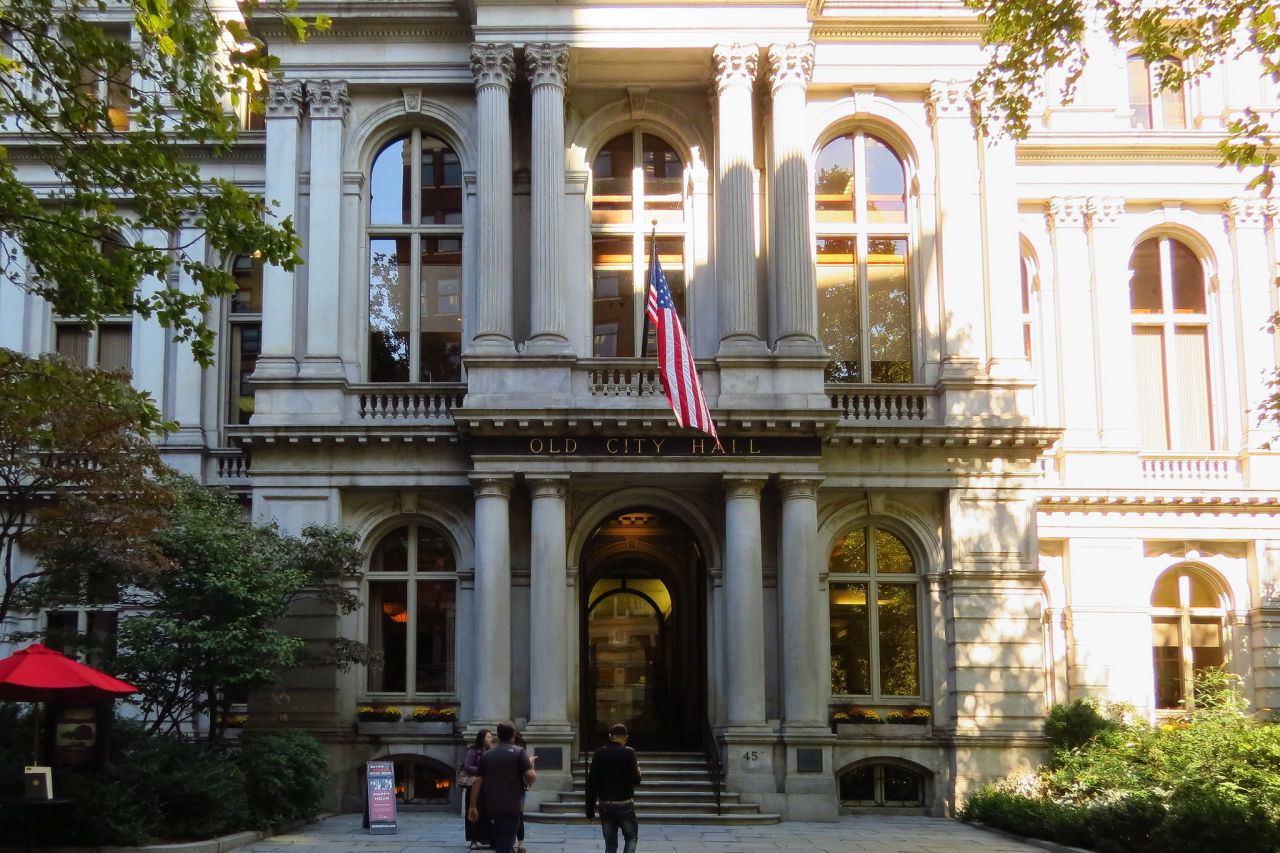 ---
The Original First Spiritual Temple
On Sept. 22, 1985, a century-old time capsule hidden in the cornerstone of a Back Bay building previously owned by First Spiritual Temple was opened by Mayor Raymond Flynn during an event marking the building's 100th anniversary. The contents of the time capsule included a vial of Egyptian oil, coins and old newspapers and literature, according to a 1985 AP story. As part of the ceremony, a new time capsule was placed in the building's cornerstone to be opened again on the building's 200th anniversary in 2085.
First Spiritual Temple had already relocated to Brookline, but according to the church's website, the capsule still preserves its history, and was filled with letters from church members, historical church documents and memorabilia from that time period. Today, the building is home to Joe's American Bar and Grill and Kingsley Montessori School.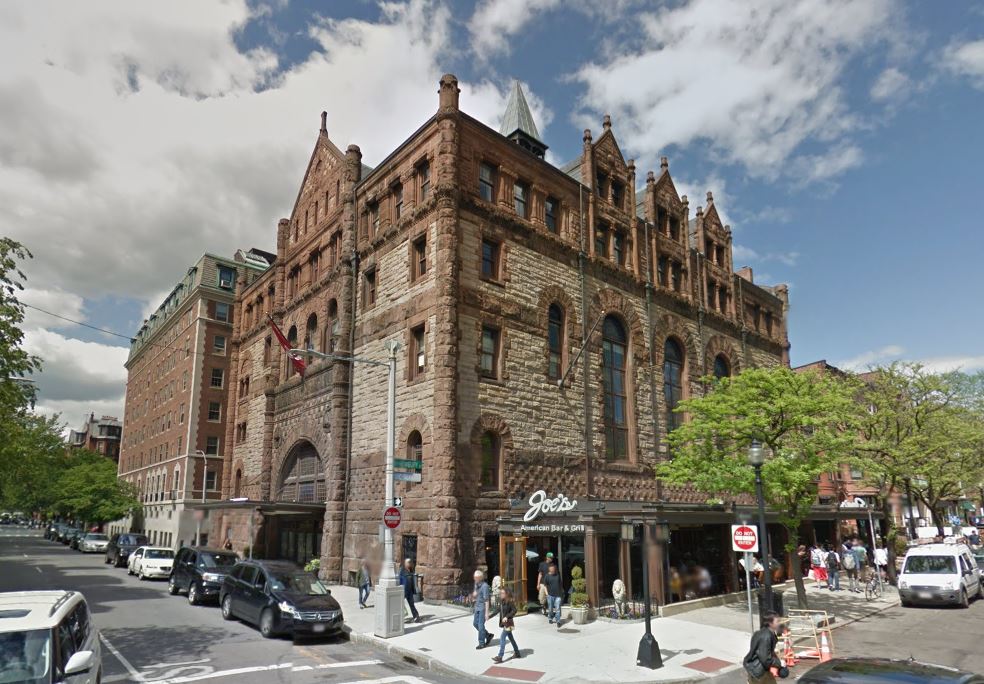 There are no doubt countless other time capsules hidden around the city. Have you heard of any? What would you put in a modern time capsule? Tell us in the comments section below.