Boston Cinema Census — One Short Program, One Packed House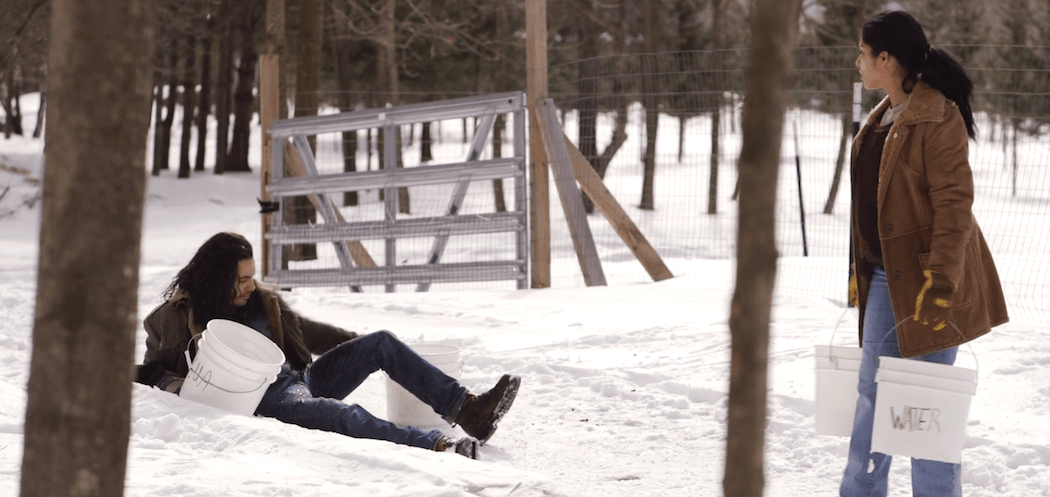 This article is more than 5 years old.
Unlike most film programmers, Chris Gaines isn't fretting over filling theater seats. That's because the Boston Cinema Census—a lean, one-night-only program of short films by an array of local film artists—typically sells out.
Now in its 13th year, the Cinema Census will be held at Somerville Theatre on Thursday, April 2 at 7 p.m. (At the time of publication, tickets were still available.) Gaines expects most of the filmmakers to attend and answer audience questions. Plus, there's an after party.
Gaines took the helm as board chair of Central Productions, the organization that created and hosts Cinema Census, in 2012. This is the third year that he and fellow board members Jean-Paul DiSciscio, Shaun Clarke and Nick Manley have winnowed anywhere from 75 to 100 entries down to a 90-minute program.
"It's a good survey of what's going on out in the city," explains Gaines, adding that he favors films that are experimental, avant-garde and edgy. The Census looks to showcase and support locally made "art for the sake of film," he says.
This year's lineup includes fiction and non-fiction, films by professors and recent graduates of area film programs, and filmmakers with day jobs. It's as solid as any shorts programs I've seen at Sundance or IFFBoston and just as innovative. And even though the fest's raison d'etre is a regional showcase, the films travel the globe.
An arresting documentary from Shirin Mozzafari, "Someone Else's Project," is set in Iran's public spaces and tackles questions of authority, authorship and freedom of speech. Wishing she could see footage from daily life in her hometown of Tehran, where filming without permission is illegal, Mozzafari finds a young woman to shoot street scenes with hidden cameras.
Mozzafari subtitles the young woman's camerawork with the email messages she sends from Iran. She writes that strangers warn her, "Don't shoot." She also asks to remain anonymous. Mozzafari's decision to repeat the phrase "don't shoot" resonates with injustices beyond Iran's borders, including events in Ferguson, Missouri, though the film was completed before Michael Brown's death.
Like many of the Cinema Census films, "Someone Else's Project" can be seen in its entirety online, where savvy attendees will often be able to find their favorite participating filmmakers' oeuvres. A search for "Rattle" by Rene Dongo leads to an extensive portfolio of his films, for example. Dongo came up the ranks as part of ICA Boston's teen media program and was awarded Best Youth Film by the Roxbury International Film Festival in 2006 and 2010.
According to Gaines, the purpose of the Census and the mission of Central Productions is to help the chosen artists gain exposure beyond this one night. "They love the medium but don't want to be part of industry," he says: "They'd like to stay local and make personal work, but where does their output get received? They would probably do it whether or not it would get screened."
Earlier this month, Ben Pender-Cudlip introduced himself at a pitch event hosted by Salem Film Fest by announcing, "I have a problem. I can't not make films." Pender-Cudlip is a two-time Census alum and his 2013 entry, "Sanjiban," was suggested to the Marblehead Festival of the Arts film program by Gaines.
Pender-Cudlip attended last year's Census with "Fetch" and says the event introduced him to a slightly different cross section of the community than he tends to see: "It was a good reminder for me that there's more than just documentary in Boston."
Gaines acknowledges that technology has made documentary storytelling more accessible, whereas "the rigor that it takes to tell a narrative is a whole other ball of wax." He notes the difficulty of aligning casting, direction, and production design. "If you look at Hollywood, even with billions of dollars they can't get it right."
Yet the Census still found a few fictional shorts that hold up. Bob Giordani's "My Soul to Keep" and Bryan Sih's "Winter/Spring" were made while earning degrees at Emerson College and Boston University, respectively. Both enact emotionally sensitive (hence even harder to pull off) dramas about entering into or letting go of parenthood.
"Winter/Spring," about a young couple expecting a baby, contains one of the best shots from this year's Census: one hand peels then offers sections of orange to another. Only later do we learn which character's hand is which. Sih's film, shot in Spanish on a farm in Bow, New Hampshire, just took top honors at BU's annual Redstone Film Festival.
Perhaps the most daring film of the Census is "Washed" by Daphna Mero. It toys with performance art by boldly, and unexpectedly, using choreography to animate workers in an industrial laundry. The storyline takes a darker-than-dark turn when three men corner and assault a woman. It's unlike anything I've seen, and I'll not soon forget its whirling imagery, though I wish I could.
Gaines said that the board is considering resuming some of Central Productions' former services, including serving as a fiscal sponsor. But for now, his attention is on the Census. "The larger goal for us is to be out in the community, hearing about work and hunting down the filmmakers. We want to find [them] to say, 'Hey, we have this place we think your film should totally play.' "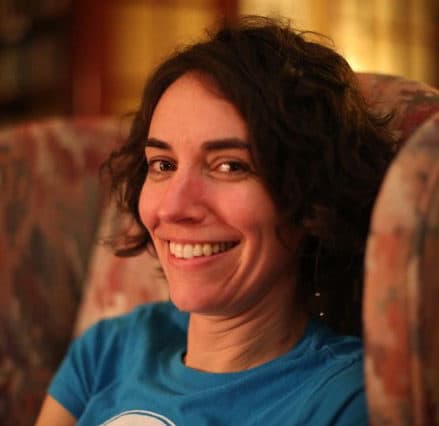 Erin Trahan Film Writer
Erin Trahan writes about film for The ARTery.